Dear Parents, School re-opens on Tuesday 5th September at 8.40am We look forward to welcoming everyone back
Children's University Graduation 2017
The Graduation was held at Bolton University on July 8th. It was fantastic to see so many of our pupils graduate and be rewarded for the number of 'extra' hours they spend at clubs and extra - curricular activities. To join the scheme, look out for the letter coming home in September.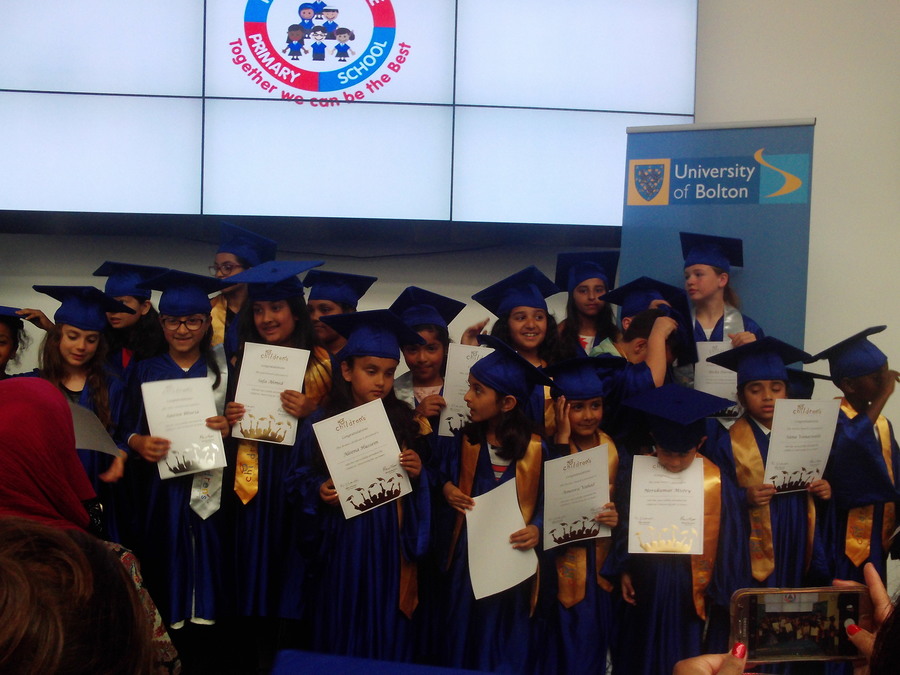 Summer Fair 2017
Thank you to everybody who came along to our Summer Fair on Thursday 29th June. We raised over £900 for the school fund.
Big thanks to local providers such as Bolton Wanderers football Club, Diabetes UK, Bolton lads and Girls Club, Healthy Schools, The Police and Deane & Derby Learning Centre. We will confirm as soon as we can the amount raised on the day. Check the school newsletter for any raffle tickets that remain unclaimed.
A huge thanks to our raffle prize donations too!
Healthy Packed Lunches
Our pupils are welcome to bring packed lunches to school. However, we have noticed that some of these packed lunches are not as nutritious as they could be and sometimes contain unhealthy snacks.
Our healthy eating policy promotes a healthy diet and we are proud that we are a healthy school which encourages children to eat well at lunch time.
Mrs Lowe delivered another 'Healthy Lunchboxes' demonstration for parents on Tuesday 20th June. Great feedback was received from parents who attended. Thank you.
https://www.nhs.uk/change4life-beta/healthier-lunchboxes
Please remember that school meals are very competitively priced at just £1.25 per day and all children in Reception, Year 1 and 2 are entitled to Free School Meals.
Pupils may be entitled to Free School Meals:
For pupils in Years 3 – 6, you can get free school meals and school clothing allowance if you receive: -
Income Based Job Seekers Allowance

Income Related Employment Support Allowance

Income Support

Universal Credit

Child Tax Credit only with an annual income of less than £16,190

Pension Credit - Guarantee Credit

Support under part VI of the Immigration and Asylum Act 1999
If you wish to apply you can visit the One Stop Shop in the Town centre, call 01204 331590 or visit
http://www.bolton.gov.uk/website/Pages/Freeschoolmealsandschoolclothingallowance.aspx
Please contact the school office if you wish to speak about your options.
Monday was a VERY SPECIAL DAY!
On Monday, we were extremely lucky to have Bolton's New Mayor, Cllr Roger Hayes, visiting our school to present us with an award!
The Mayor and Mayoress took time out of their busy first week in office to attend a very special assembly in which he presented our head boy and girl with our new Gold Artsmark Award.
Pikes Lane School are one of the only schools in the country to meet the new standards and are currently the only school in Bolton to hold the award.
The Mayor heard all about the fantastic opportunities that the pupils are given to engage with the arts and was treated to a performance by the school choir. He also spoke to the pupils about the importance of recognising and pursuing their talents beyond the academic subjects.
The Gold Artsmark is an award for schools who demonstrate their commitment to embedding arts and cultural provision at the heart of their school. Well done to all of those involved!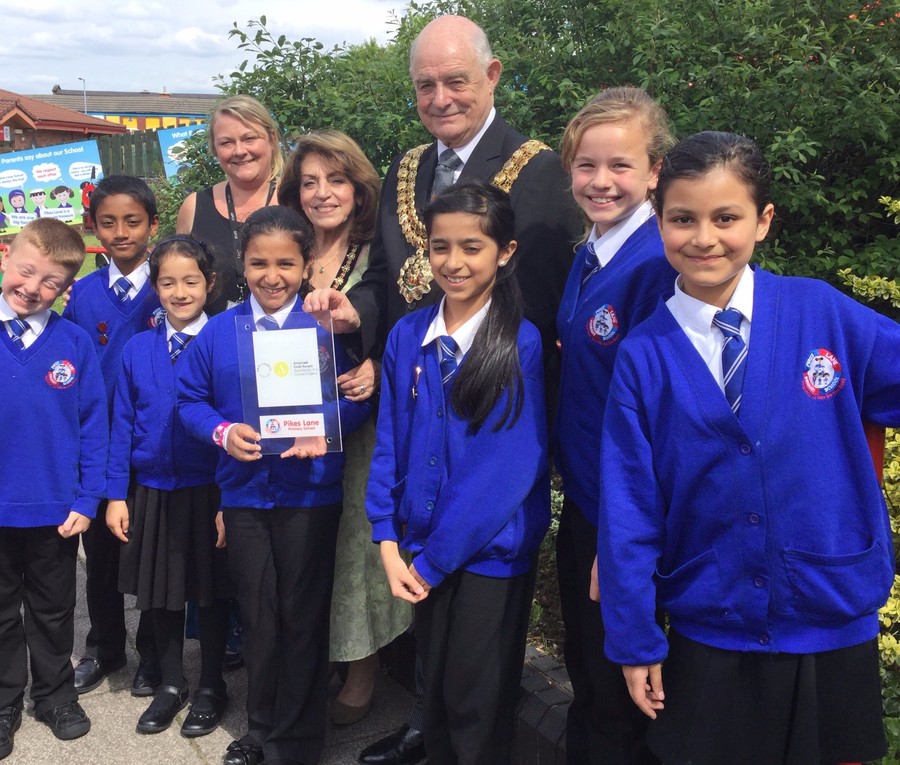 British Values at Pikes Lane Primary School
Statement of Practice
The DfE document says pupils should be taught "how democracy and the law work in Britain, in contrast to other forms of government in other countries", and advises teachers to "consider the role of extracurricular activity, including any run directly by pupils, in promoting fundamental British values".
At Pikes Lane Primary School we uphold and teach pupils about British Values which are defined as:
Democracy, Rule of Law, Individual Liberty, Mutual Respect and Tolerance of those of different faiths and beliefs.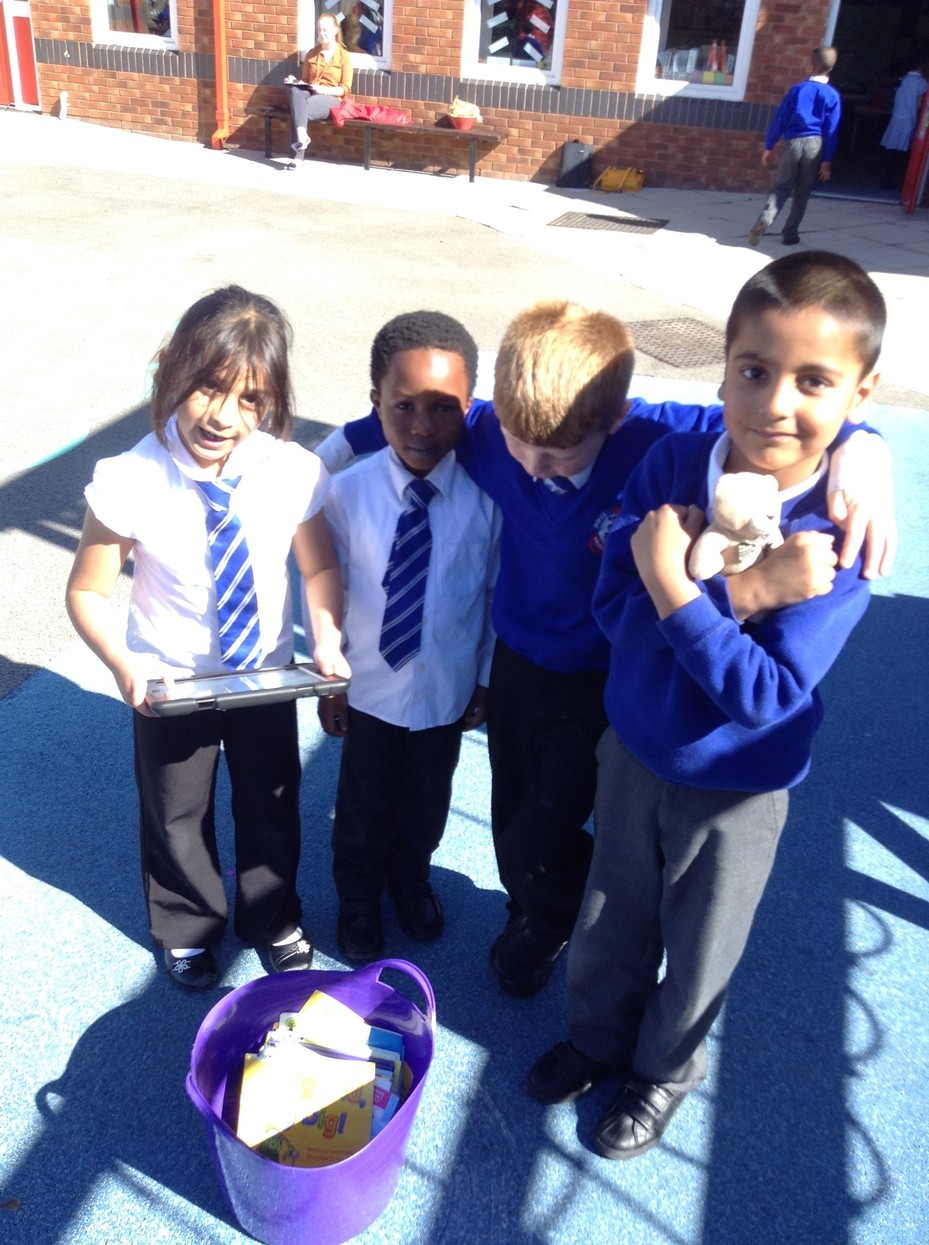 These values are taught explicitly through Personal, Social, Health and Emotional (PSHE), and Religious Education (RE). We also teach British Values through planning and delivering a broad and balanced curriculum.
The school takes opportunities to actively promote British Values through whole school assemblies and whole school systems and structures such as electing and running a successful School Council. We also actively promote British values through ensuring that our curriculum planning and delivery includes real opportunities for exploring these values.

Please click on the Blog Link above to see all the exciting things we get up to here at our school from Nursery to Year 6!

We look forward to a new class of the week in September 2017
Latest Pikes Lane Events
Home Learning Club

22

Aug

2017

3:20 pm - 4:15 pm @ 2JH

All children are welcome with parents, please bring along any homework that your child is struggling with.

Mums Group

24

Aug

2017

9:00 am - 10:30 am @ Community Room

Cheerleading Class

25

Aug

2017

8:20 am - 8:40 am

Home Learning Club

29

Aug

2017

3:20 pm - 4:15 pm @ 2JH

All children are welcome with parents, please bring along any homework that your child is struggling with.

Mums Group

31

Aug

2017

9:00 am - 10:30 am @ Community Room
NEWSLETTERS ARE NOW IN OUR PARENTS SECTION