Science Week and 'Home Experiments Contest!'
Science Week and 'Home Experiments Contest!'
20 March 2017 (by admin)
An absolutely huge thank you to our parents who sent in so many 'Home Experiments' for Science Week and took part in the competition.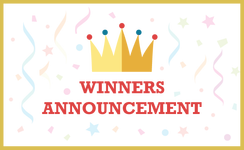 We have had over 50 entries, all of which were a pleasure to receive!
It was very difficult for the judges, Mr Bradley, Mrs Lowe and Mr Kotchity to judge but after much deliberation, the prizes were awarded as follows:-
EYFS Home Experiment – Zaid Diweli
KS1 – Selvie Dervershi
LKS2 – Talha Kotwal
UKS2 – Iby and Yusuf Kamara
Special certificate for extra experiments went to Jazmine, Abdullah and Ibrahim Rashid who looked at the effects of a tooth if it was left in Coca- Cola. The effects were very unpleasant!
Staff Competition – Mrs Pitlovitis from the office!
Parent ESOL Scientist! – Mumtaz Kara
All entries will receive a 'Science Star' pencil.
Thank you to all of our parents who were involved in Science Week. It was a great success. The week started with a huge launch assembly delivered by Brainless Bradley and Know Nothing Lowe! Over the week, Professor Kotchity turned them into scientists!
Manchester University and Ladybridge High School provided some specialist staff to help deliver workshops on Recycling, Space and Survival. Science Club presented to our parents and some children went to a show at Blackpool Tower. EYFS have had real life chicks hatching in their classrooms and Year 3 and 4 have done special CSI workshops. Science has been brought to after school cookery and film club and even in ESOL parents group as it was a special science theme! Breakfast club has shown demonstrations each morning, parents group on a Thursday completed experiments and lots of special learning has happened in the classrooms!
Thank you to everyone for taking part!