Below you can see both the activities in school and any local community information.
If you have any questions or wish to add any information, please email wallacev@pikes-lane.bolton.sch.uk or call 01204 333633.
Cookery Demonstration
This week Mrs All-Mutawaa treated our parents to a cookery masterclass. She showed us how to make Busy bees houses which are a savoury roll stuffed with chicken, cheese and tomatoes. They were delicious! Thank you Mrs Al-Mutawaa.
A special visitor
This week Saeed Atcha came into school to share with the children his experiences of travelling the world, meeting the Royal family and working with Barack Obama. Saeed is a former pupil of Pikes Lane and we are very proud of what he had achieved so far. The children really enjoyed the assembly and were truly inspired by Saeed's story.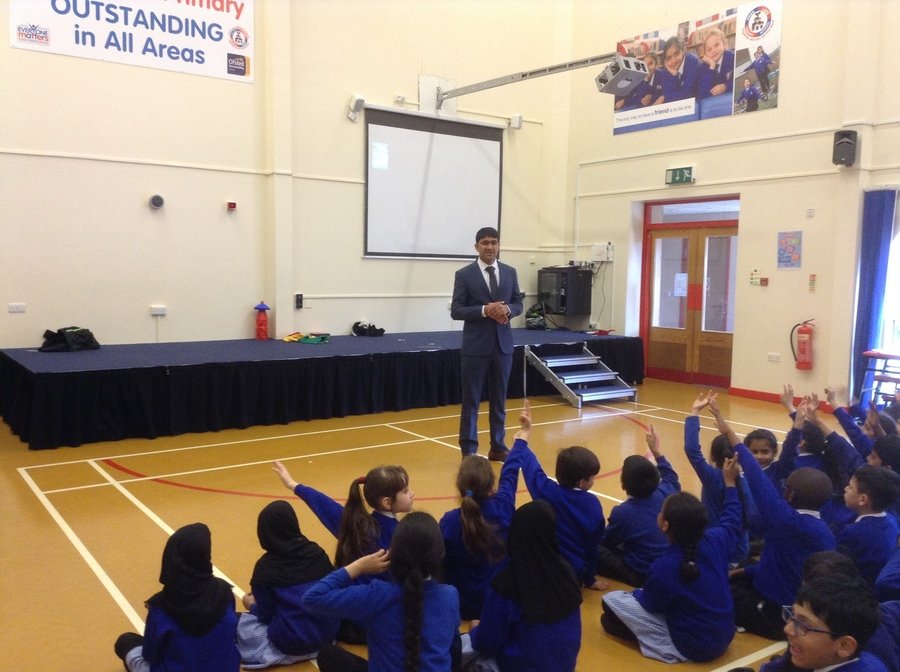 Road Safety Ambassadors
Our road safety ambassadors represented Pikes Lane last week at a gathering bringing together the Road Safety ambassadors from Bolton's primary schools. At the event our Ambassadors shared what they had been doing to raise road safety awareness at Pikes Lane.
Bring a Dish
It was wonderful to see so many of our parents and staff at the bring a dish event. Lots of lovely food was presented, shared and consumed. It was a close competition but eventually 2 winners were chosen.
Y6 Aspirations Day
On Monday one goal came into school to work with our Y6 children. The day was about supporting the children to be the best they can be. We believe that all our pupils have untapped potential and star quality. The aspirations day was about helping them find their potential and letting their star quality shine.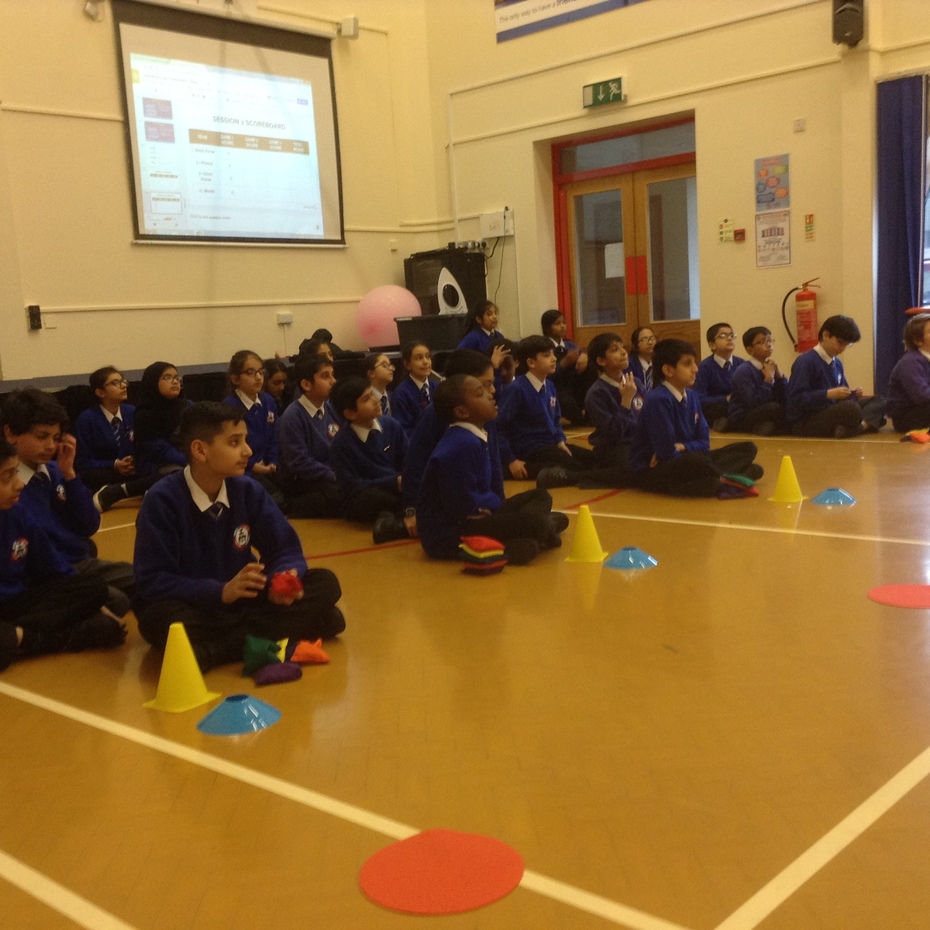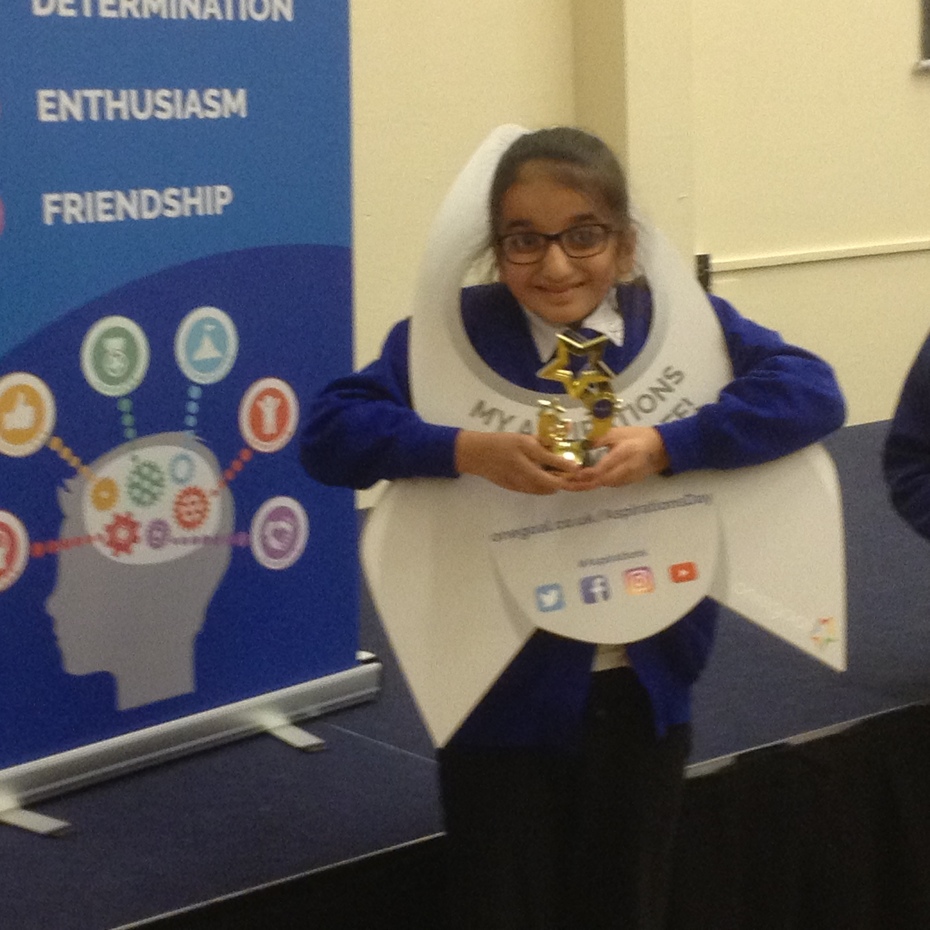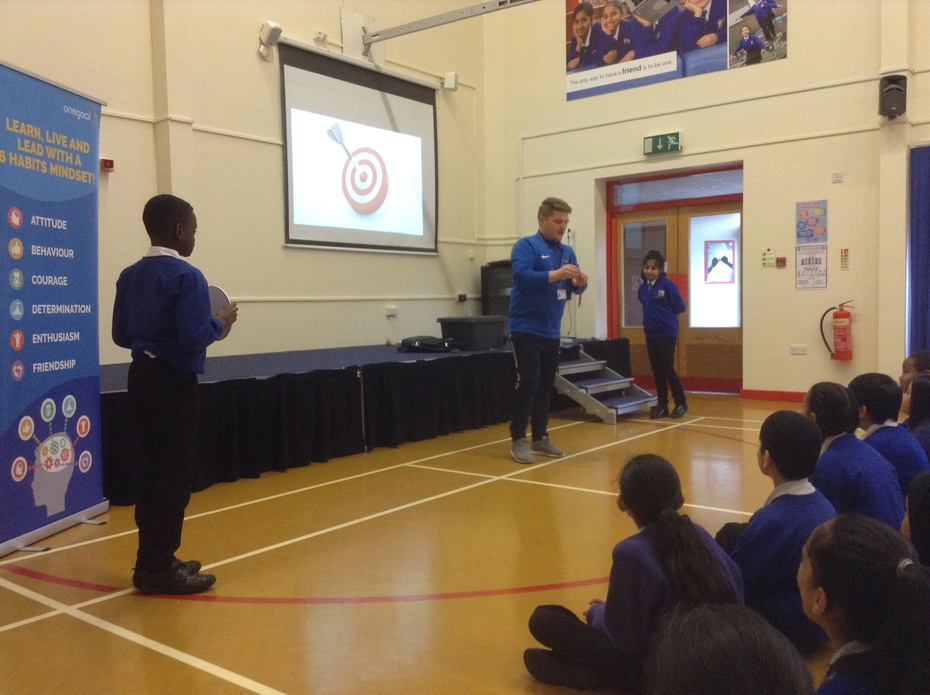 Equality day
8 children were chosen to represent Pikes lane at the Bishop Bridgeman Equality day. They thoroughly enjoyed the day as they joined children from other Bolton schools to celebrate equality and inclusion.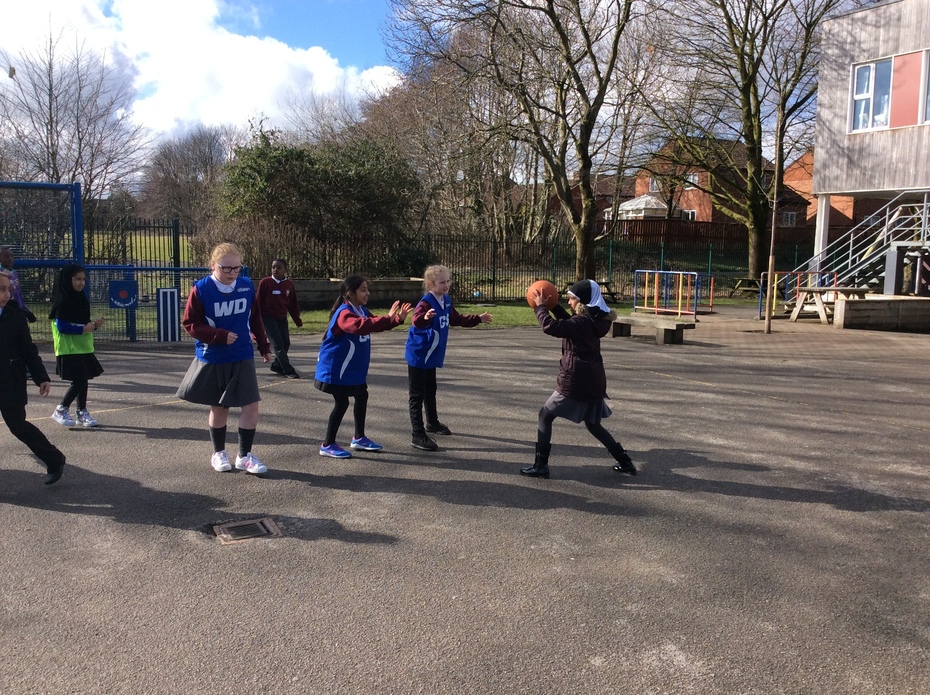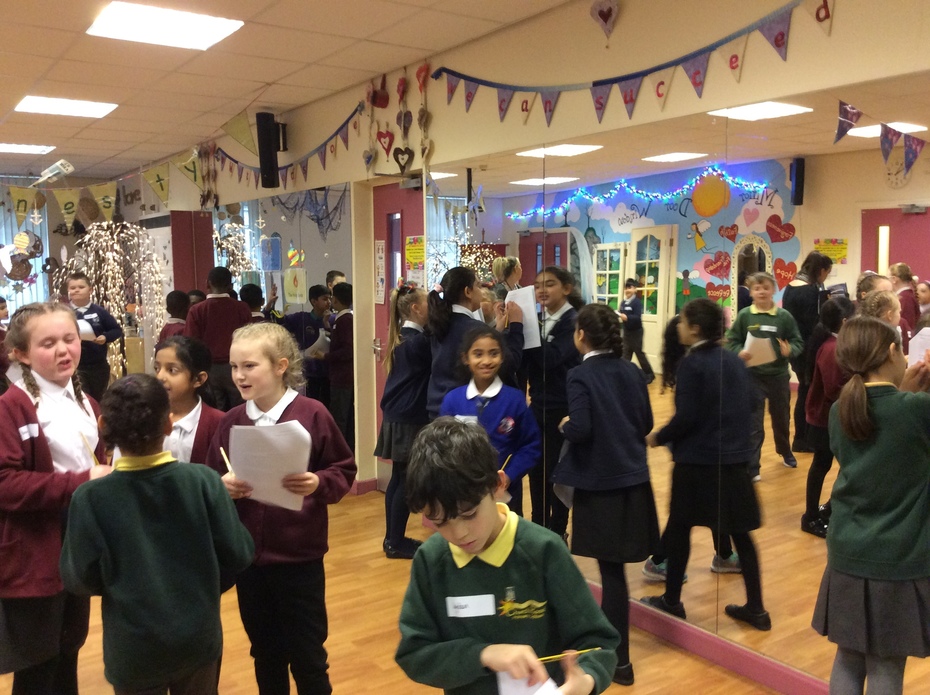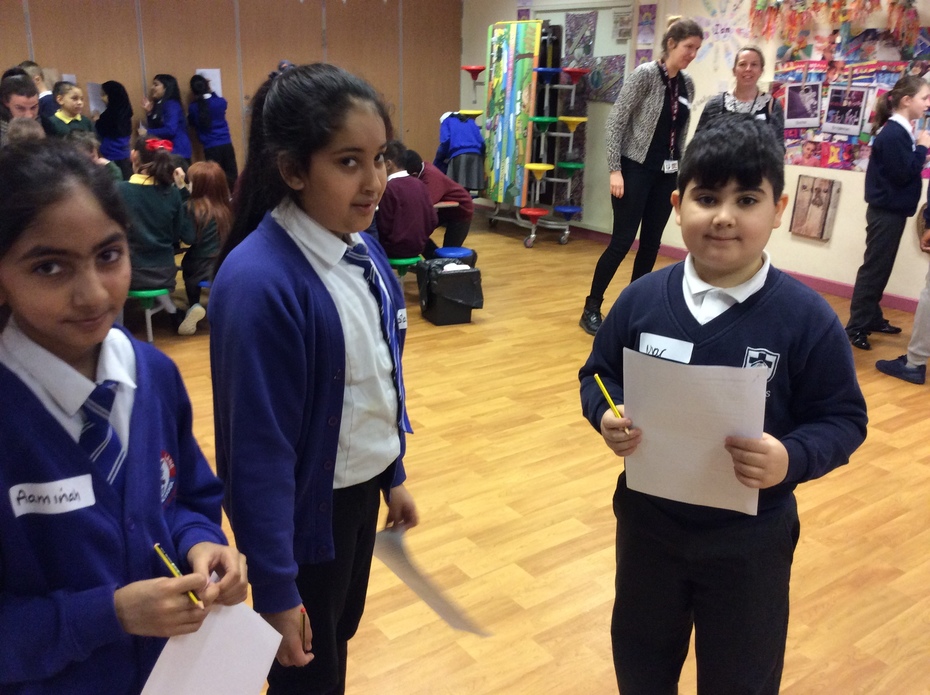 Science Week
We have kicked off science week with an exciting assembly from Mr Kotchity. The children were wowed by some amazing experiments!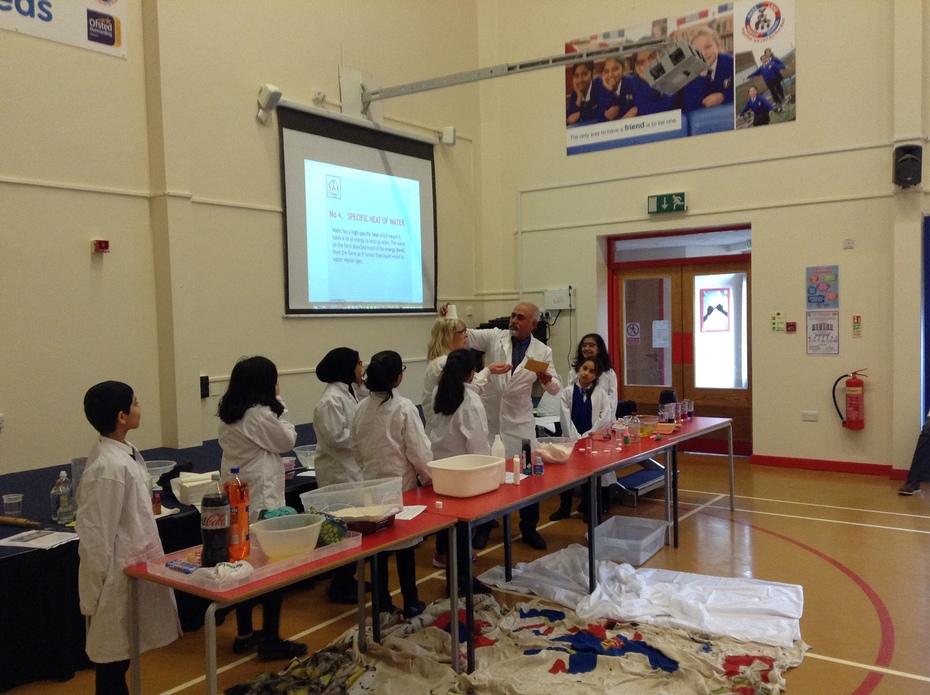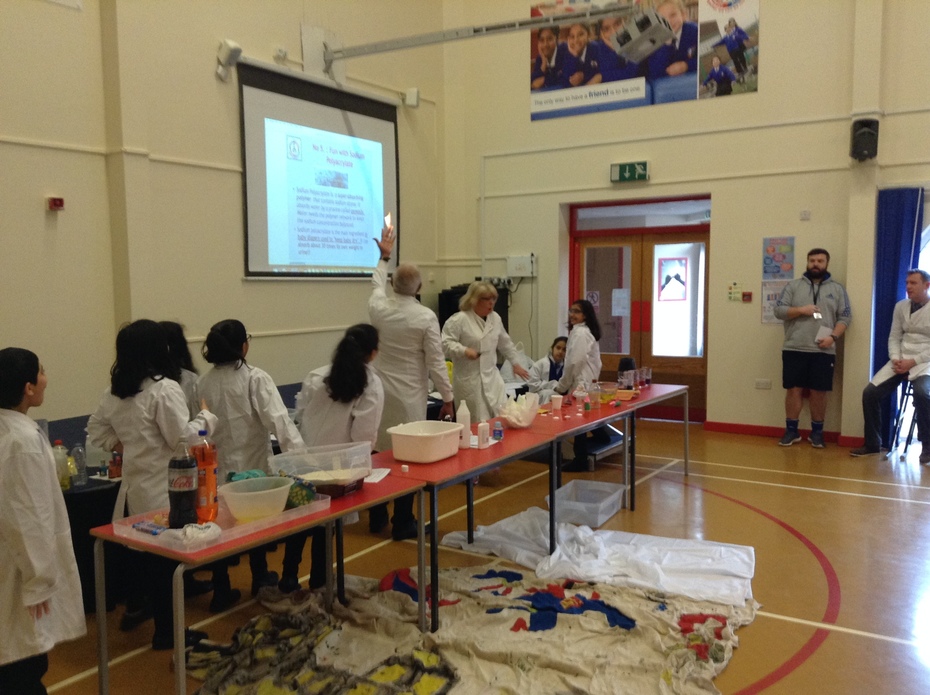 Road Safety Assembly
Two of our Pupils recently trained to become Road Safety Ambassadors. During this special assembly they shared information on how to keep safe.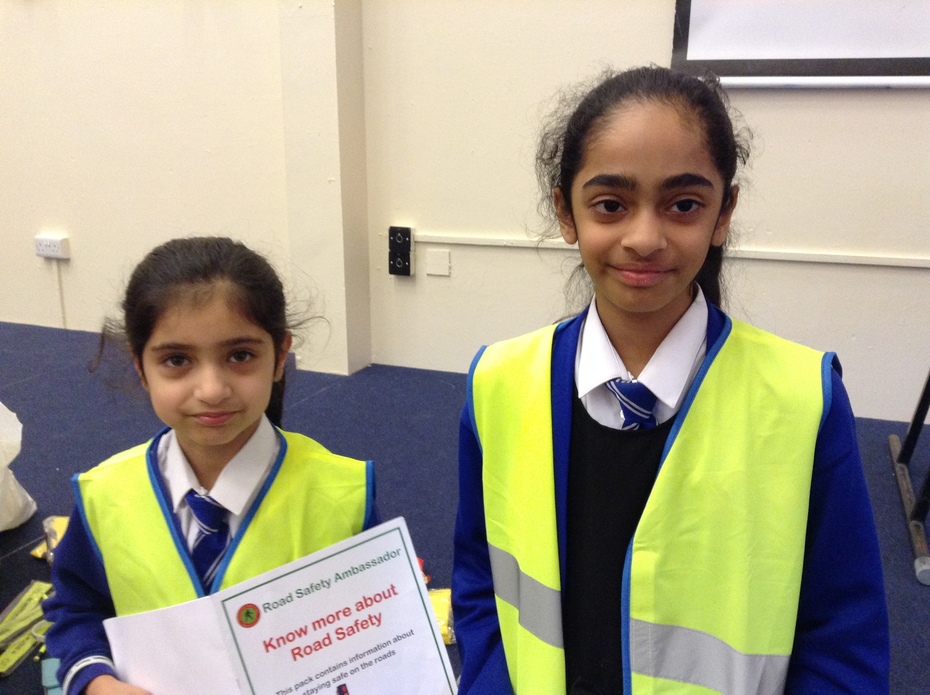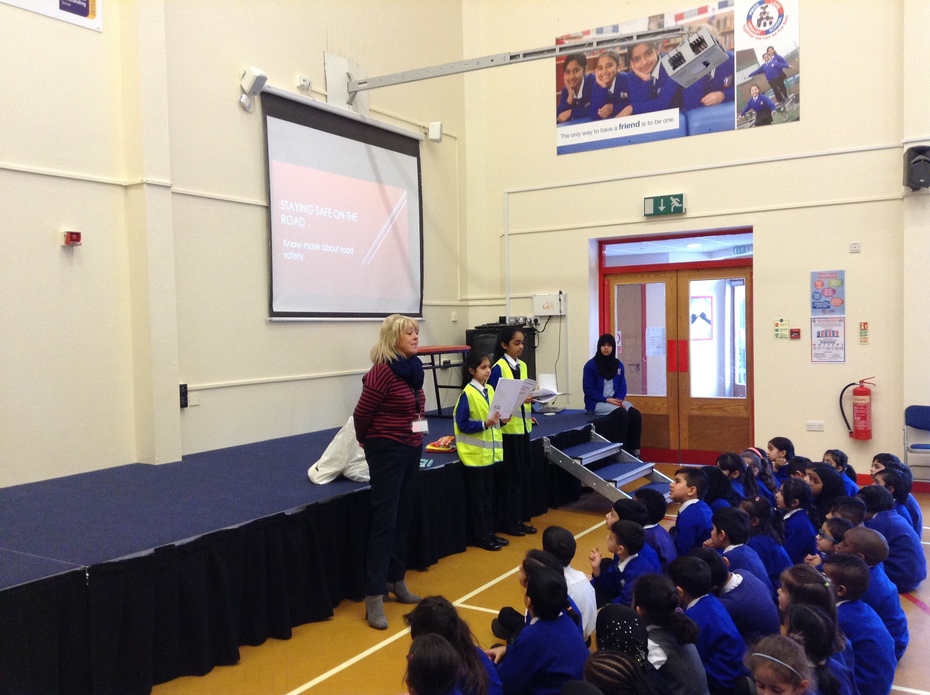 Pikes Hike for Bolton Hospice
Last we welcomed Steph from Bolton Hospice into school. Our Mums group raised an amazing £681.25 for Bolton Hospice by completing a sponsored walk around the playground. Steph told us what the money we raised was spent on and what we could do to help raise more money for the hospice in the future.We are very proud of Mrs Lowe and our Mums!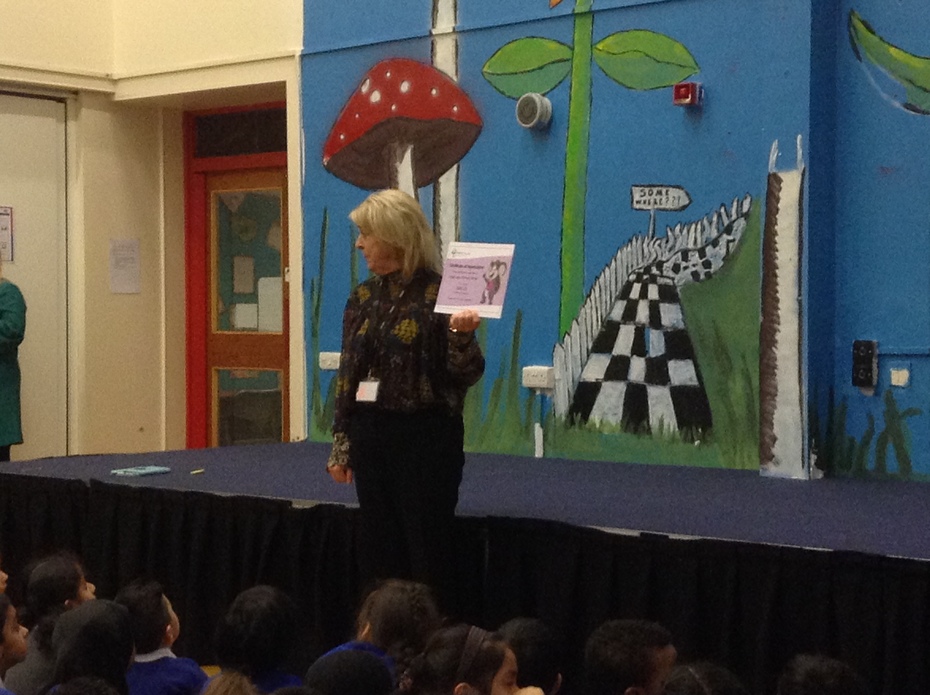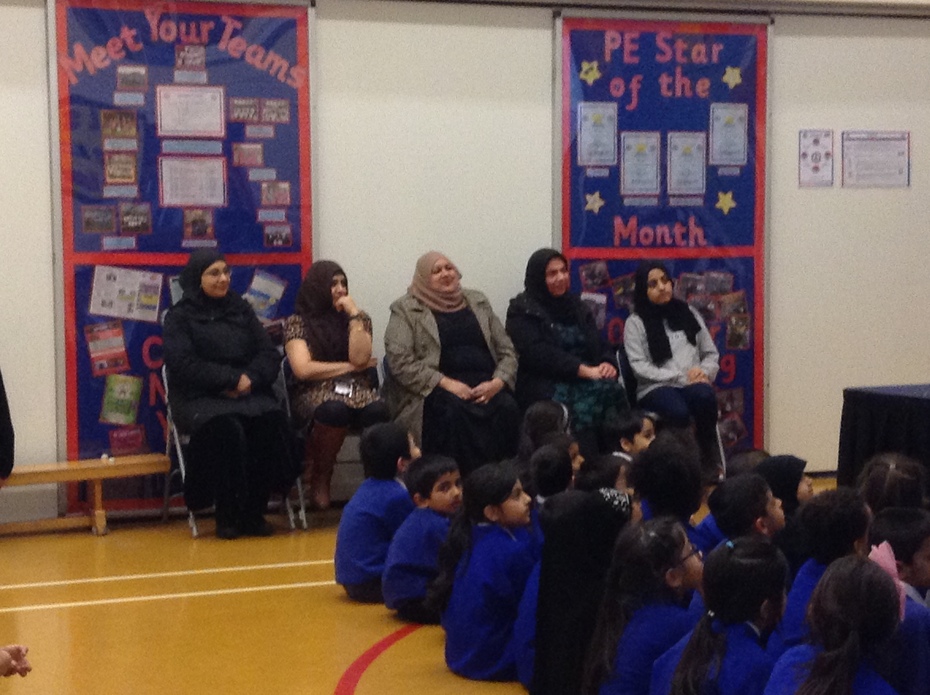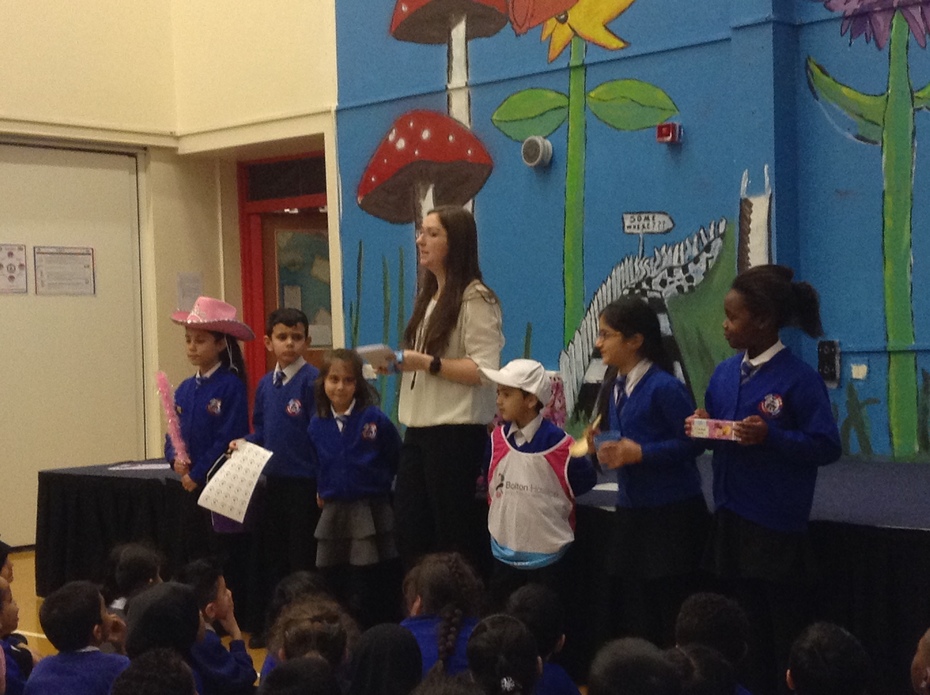 Under the sea
We love sharing our work with our parents and the local community. Last week parents were invited into school to look at our new under the sea entrance area.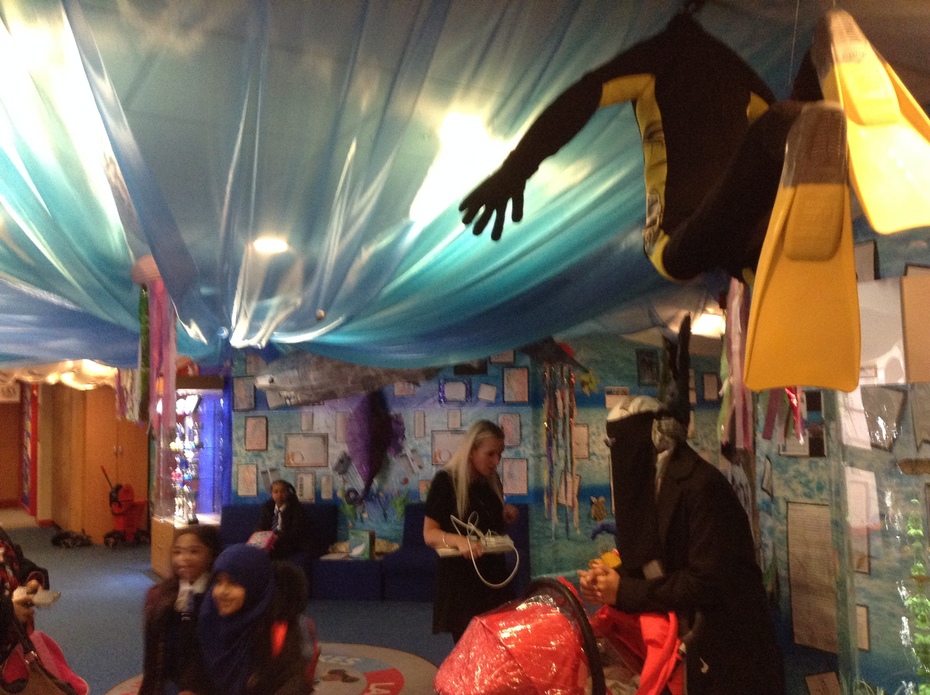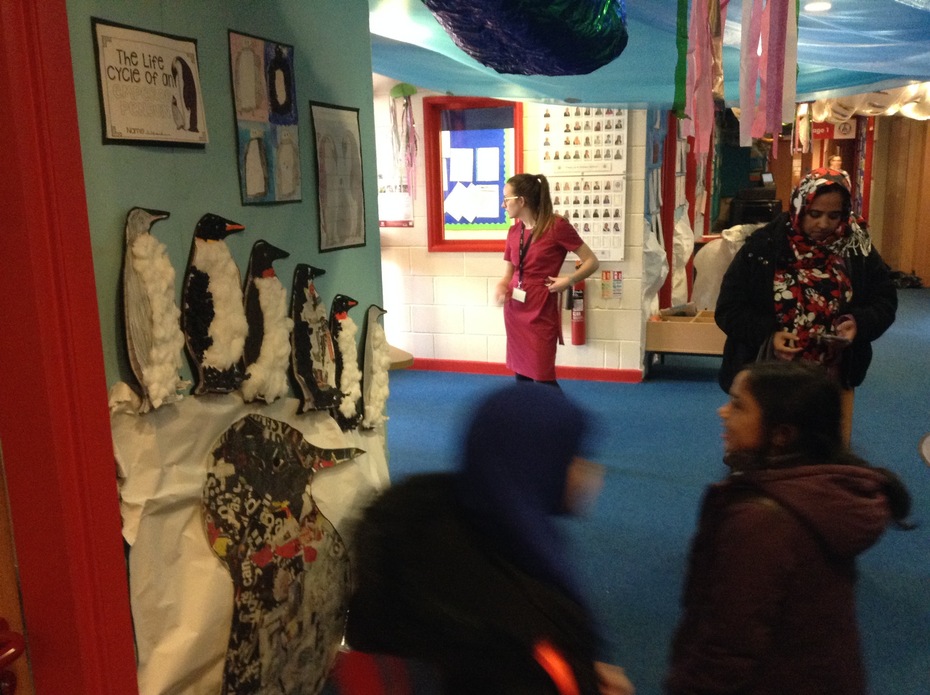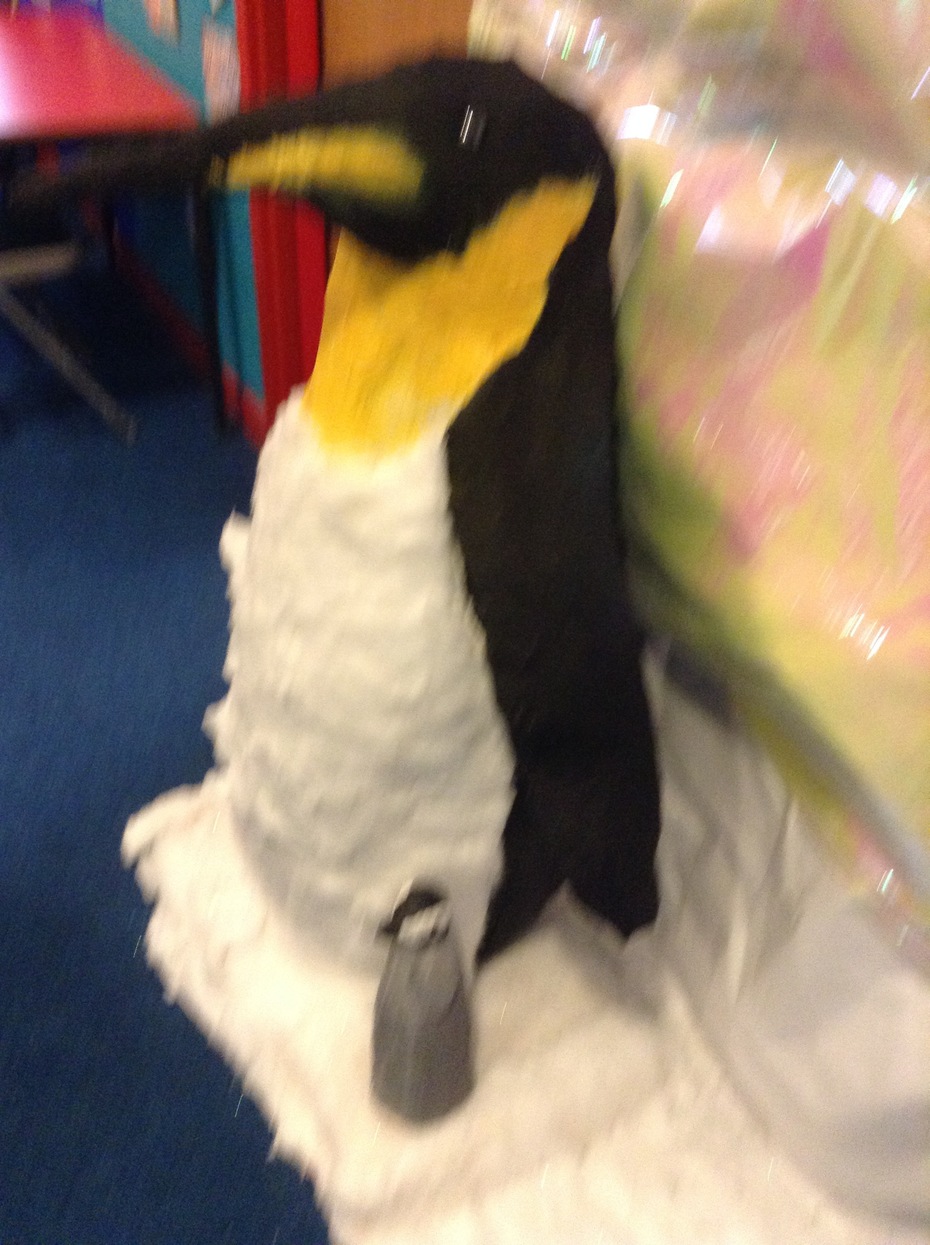 Triple P
Triple P is a fantastic parenting support scheme. We are currently running sessions at Pikes Lane for our parents. If you are interested in attending, please pop along to our Community room on Thursday at 1.30pm to join in with a session.
Friends of Pikes Lane
Last week we held our latest Friends of Pikes Lane meeting. Thank you to those parents who attended and for their exciting suggestions regarding bring a dish, the summer fair and the summer holiday trip. More information to follow soon.
Breakfast Club
Our Breakfast Club serves up a range of delicious food and exciting activities. Places are available, ask in school for details.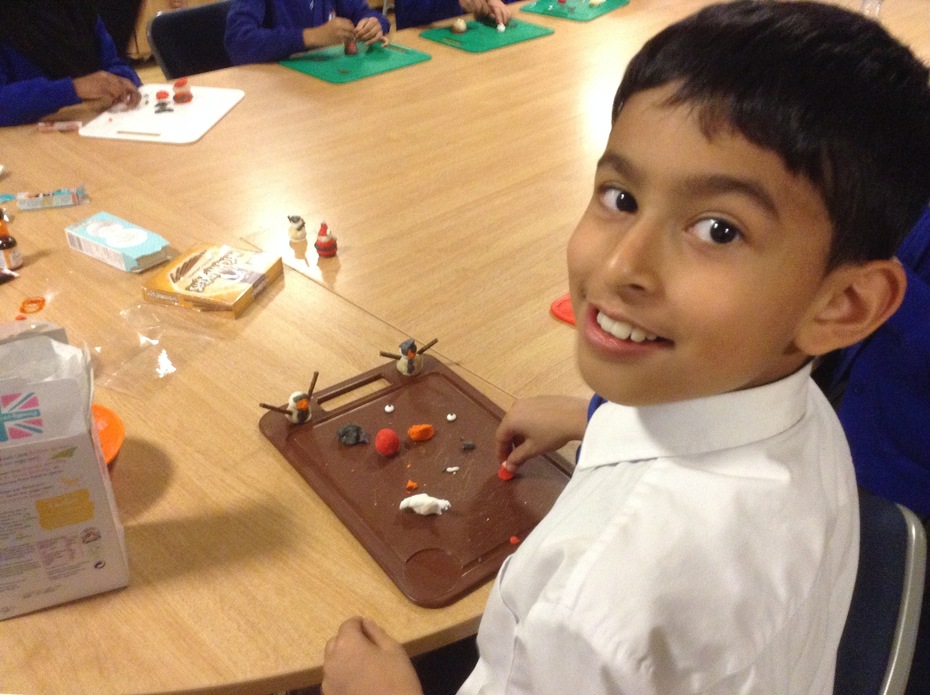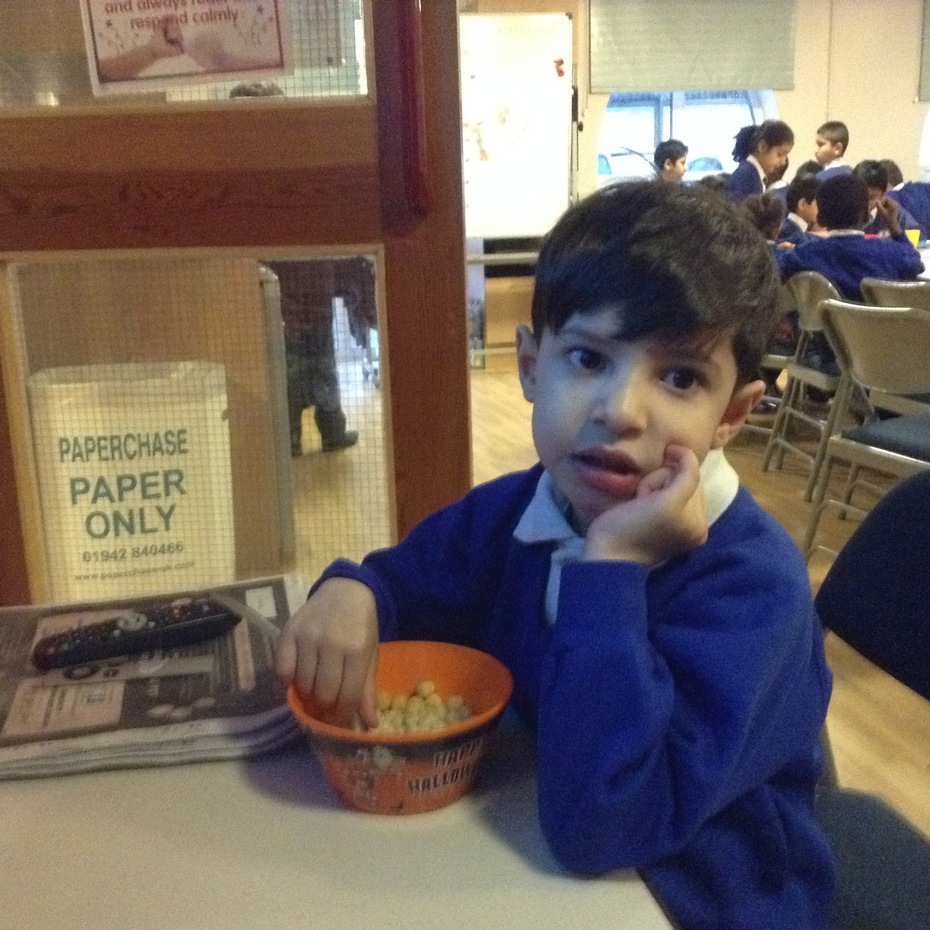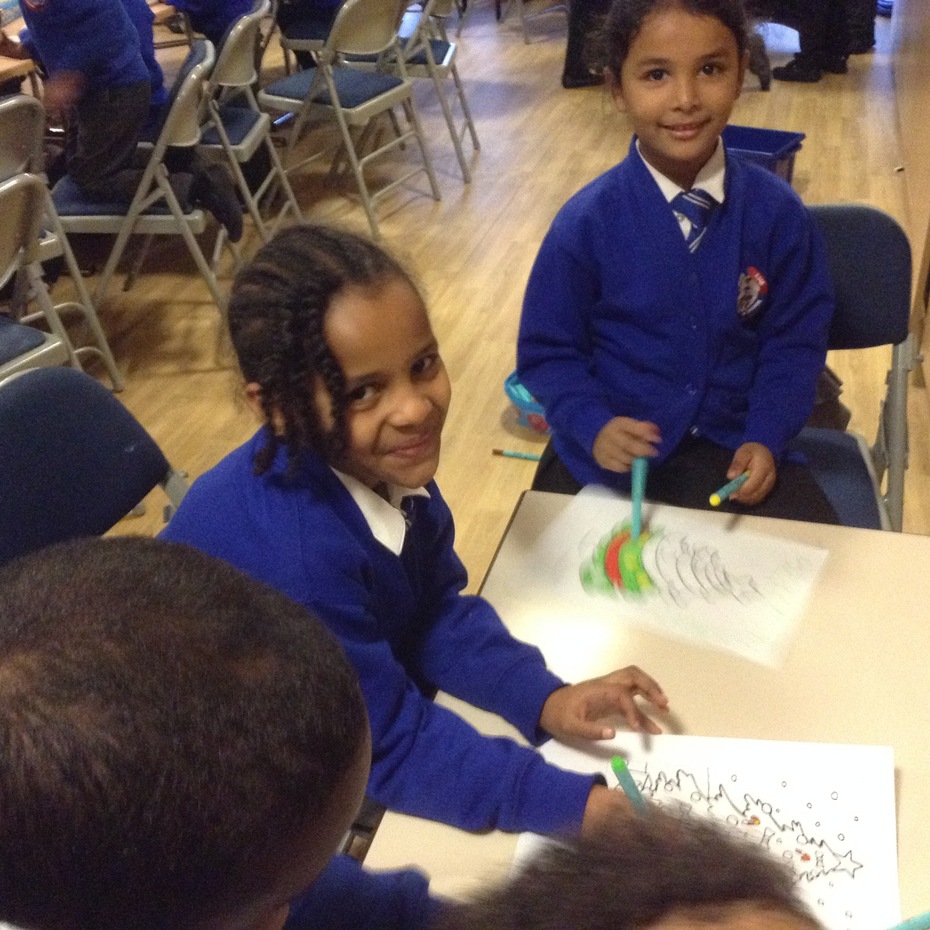 Pikes Hike Fundraising
Last month Mrs Lowe and many of our parents completed the Pikes Hike Challenge. Over £600 was raised for Bolton Hospice. What a wonderful achievement for all those involved to raise such n amazing total which will make such a difference for the Hospice and its patients.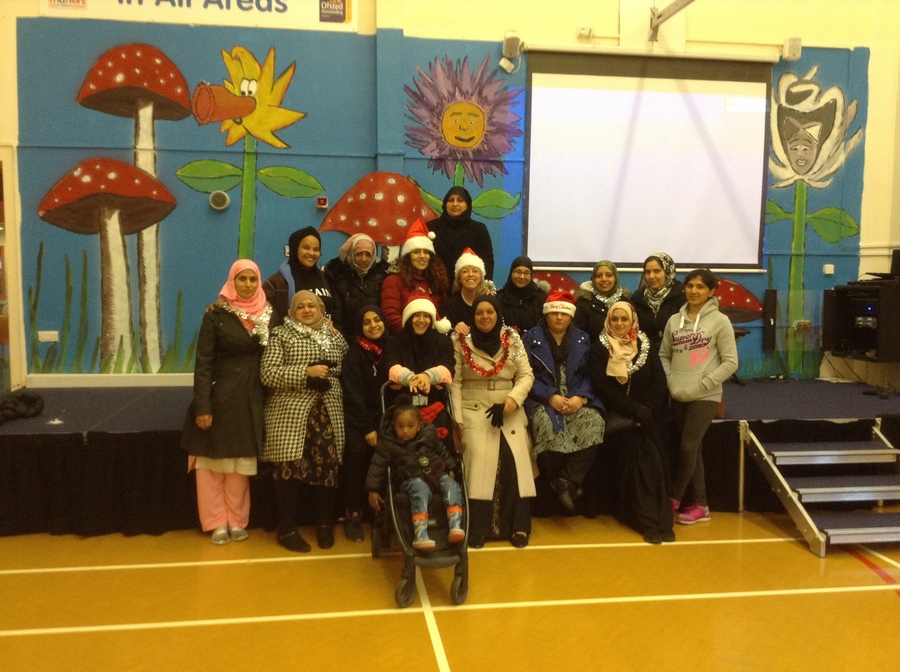 WOW day: It's good to talk
Our latest Wow day celebrated fairy tales. Look at our costumes.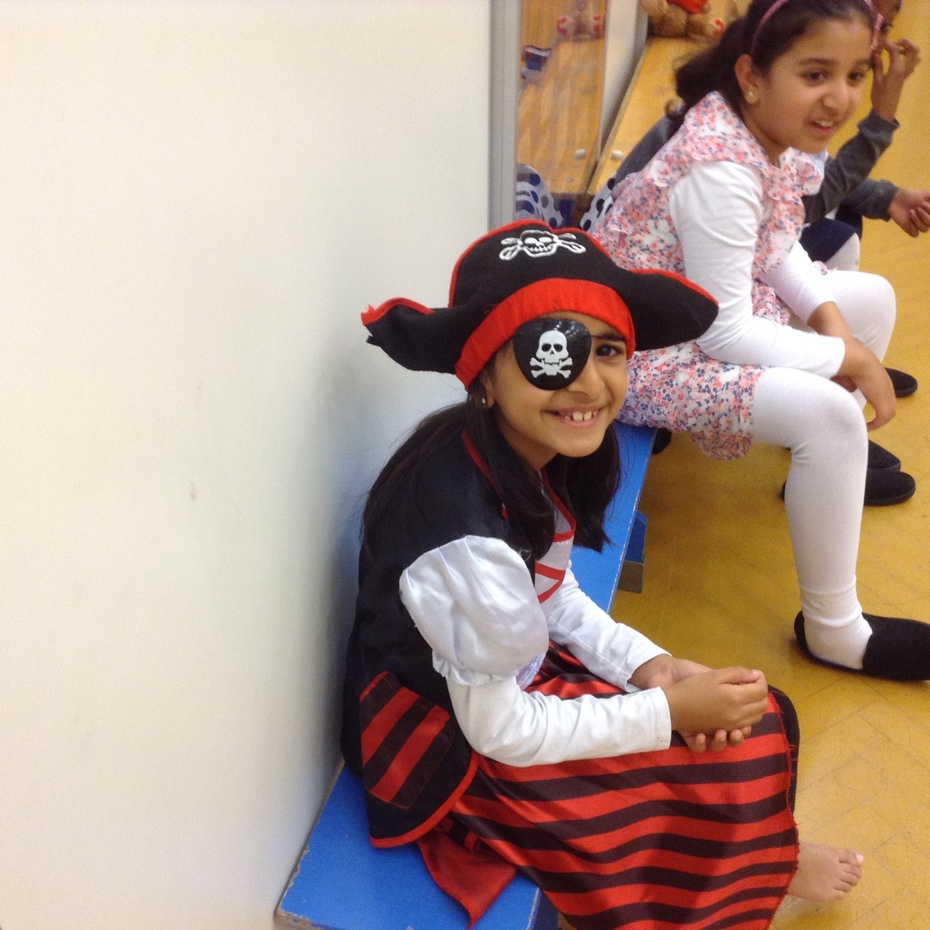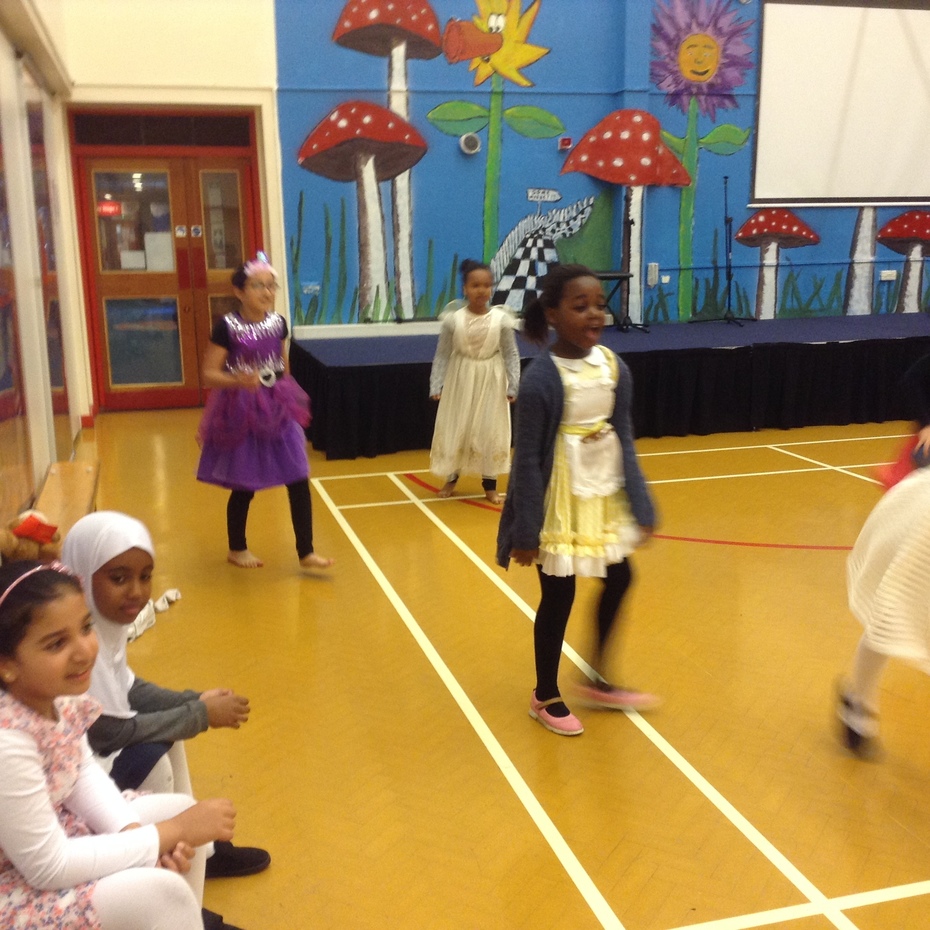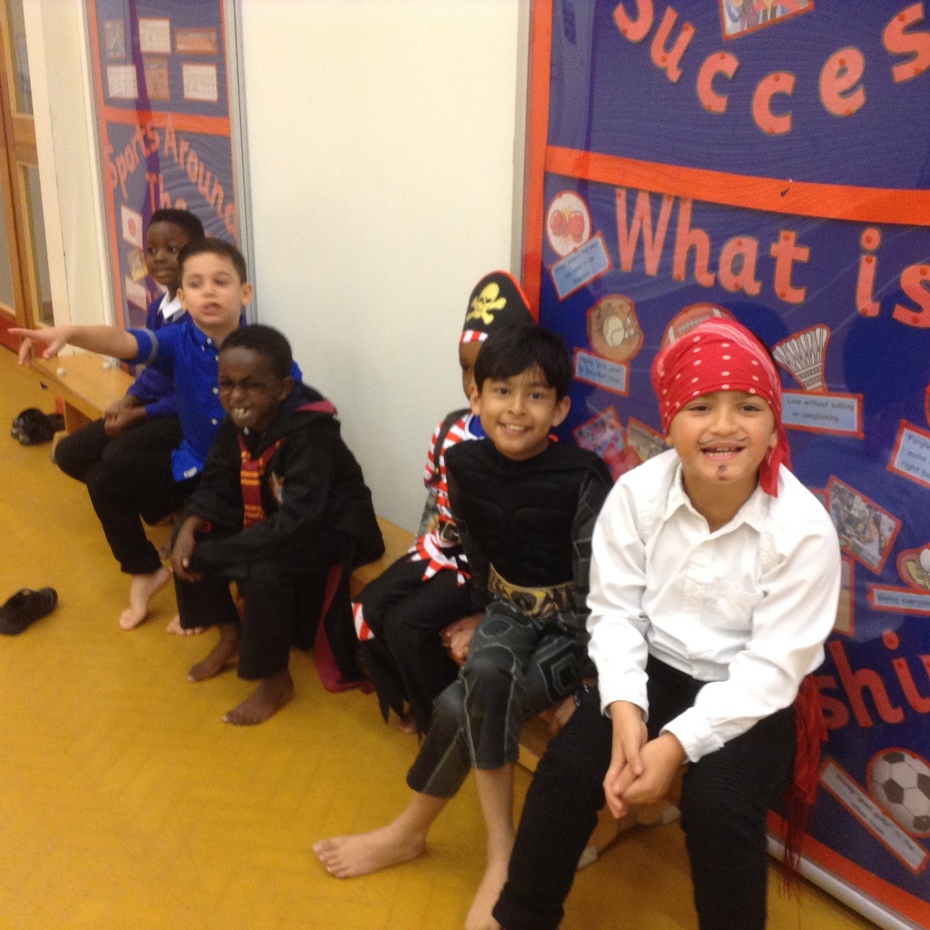 Health & Wellbeing Day
The recent Health and wellbeing day was a wonderful success. Our children participated in a number of activities including road safety, teeth brushing and being active. EYFS parents were invited into an oral health workshop and staff were treated to relaxing massages.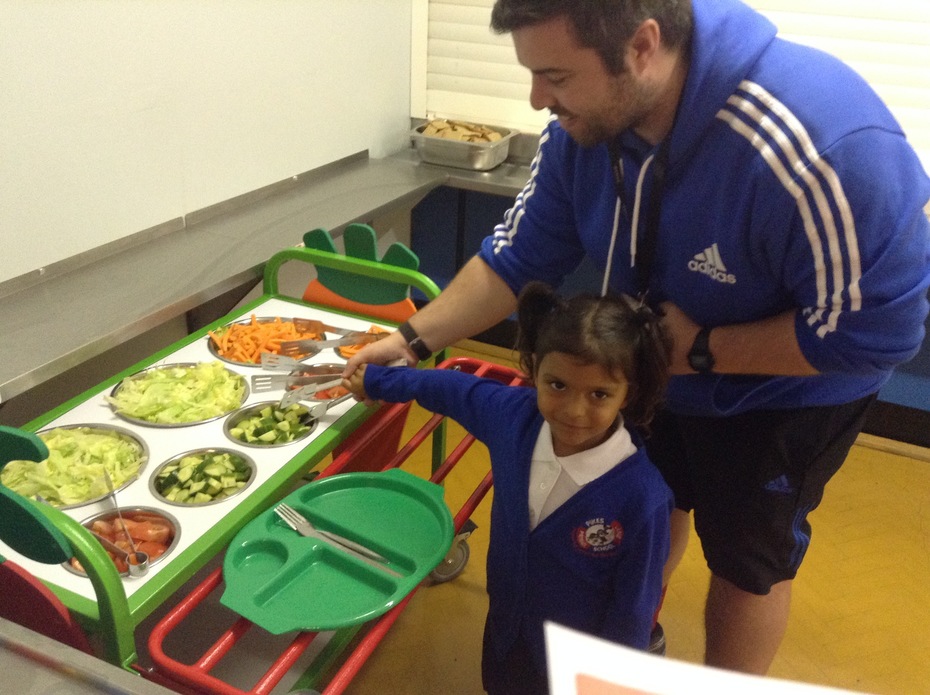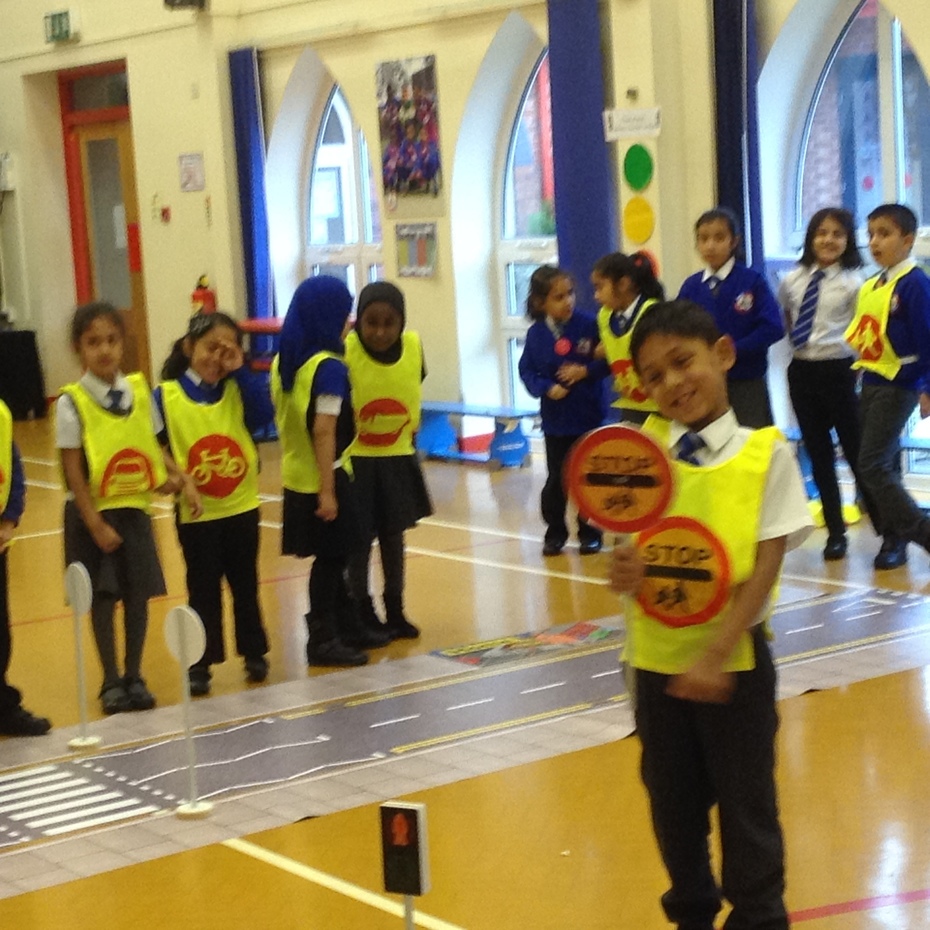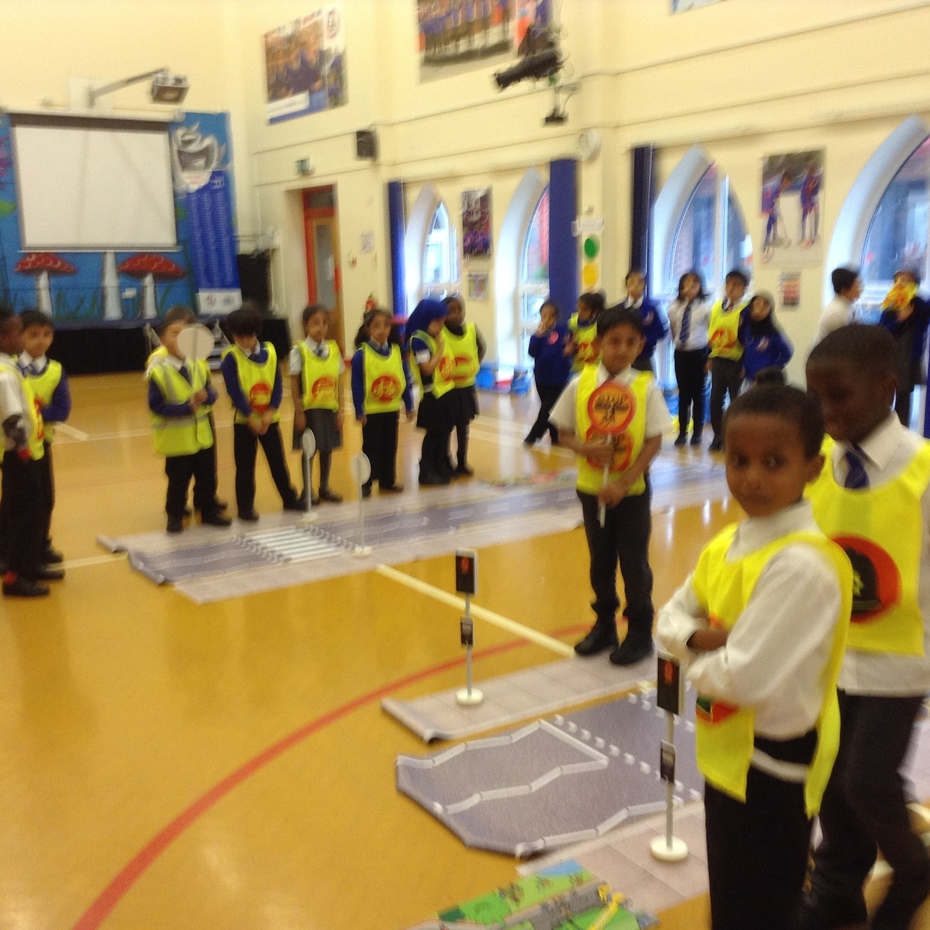 Gifted and Talented Day
Pikes Lane hosted another Gifted and talented workshop in conjunction with NWGT. A number of children from around the North West joined pupils from Pikes lane in a variety of activities and created some wonderful monster art.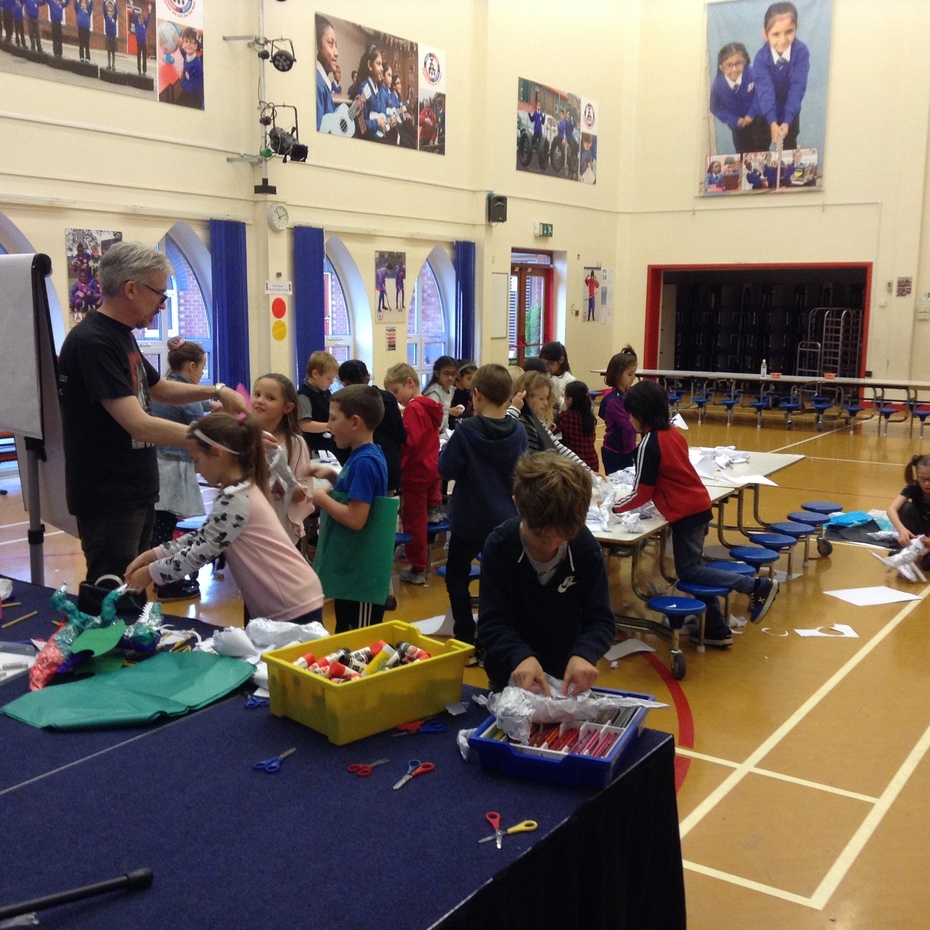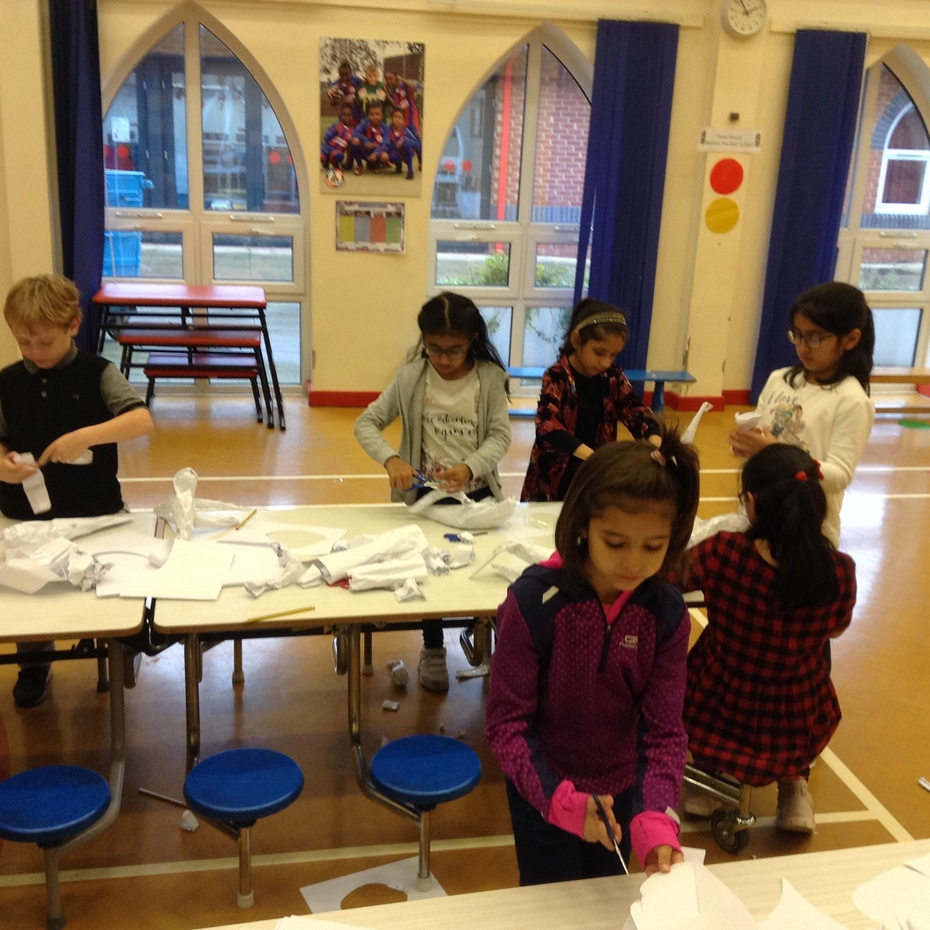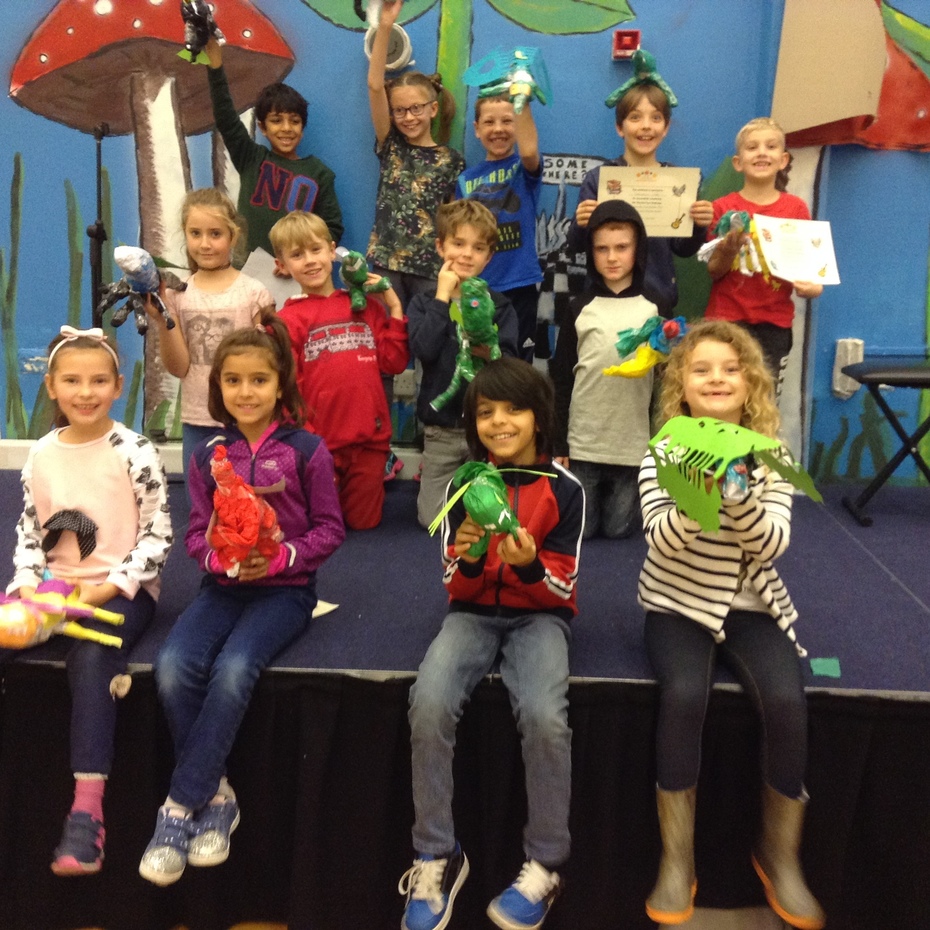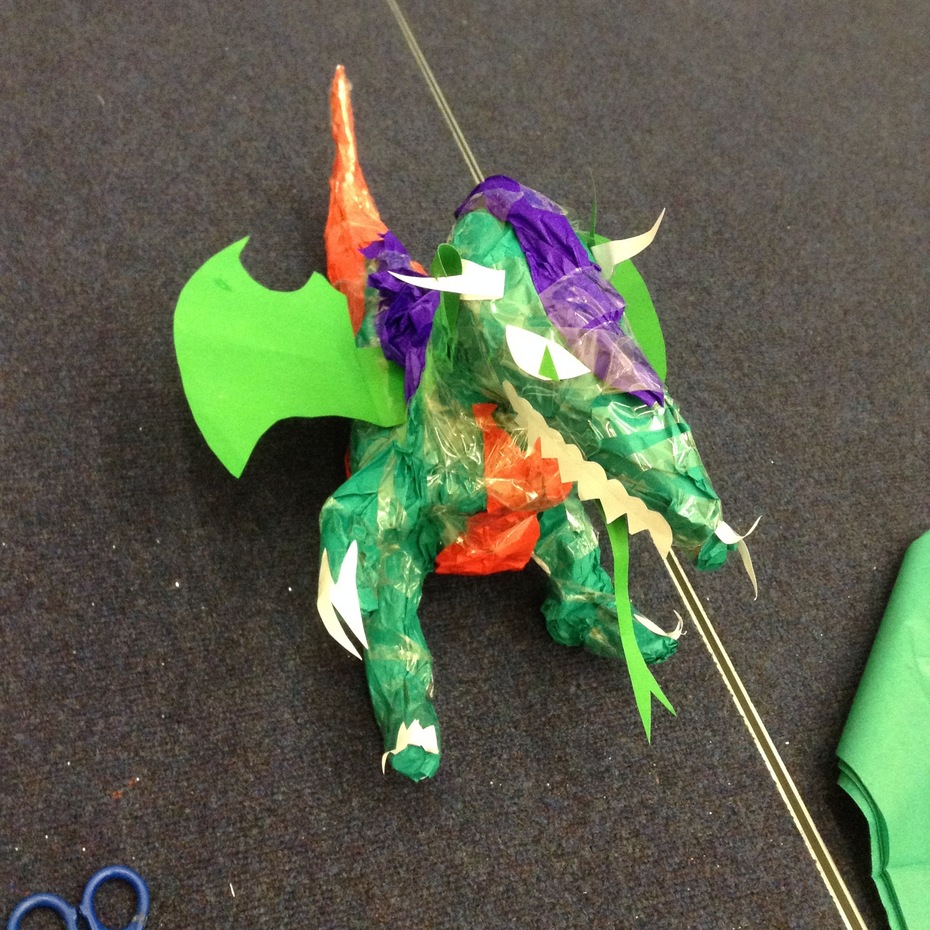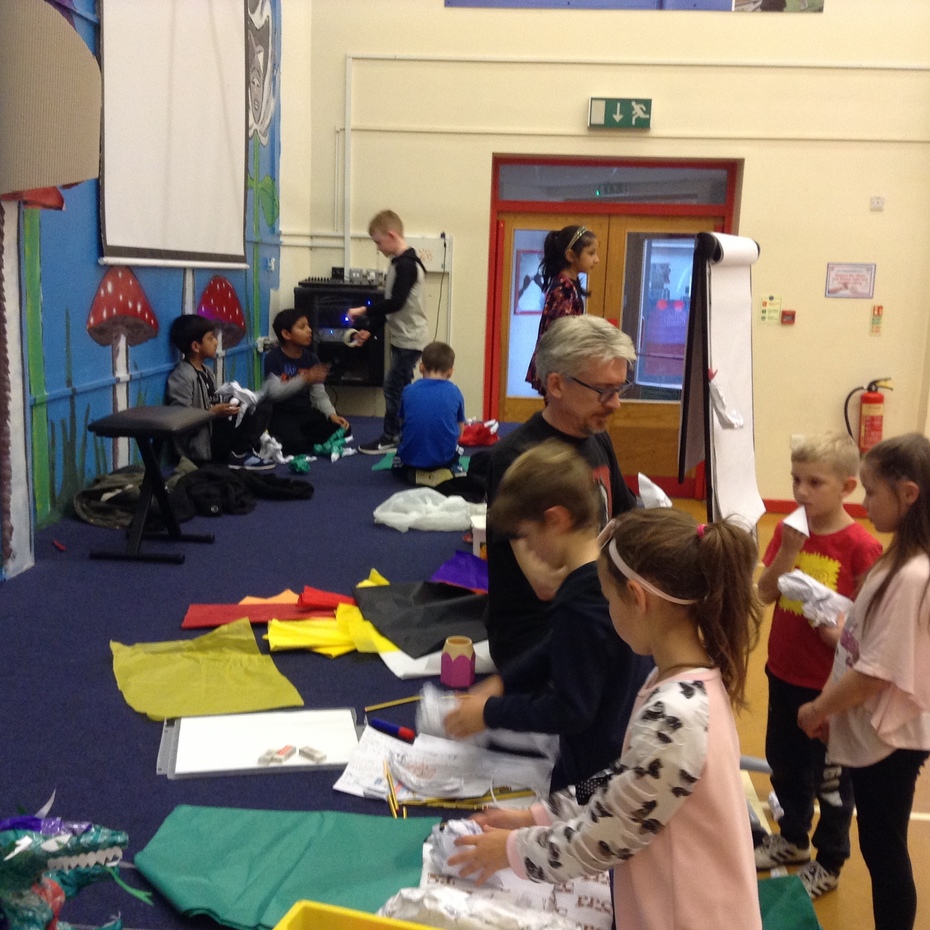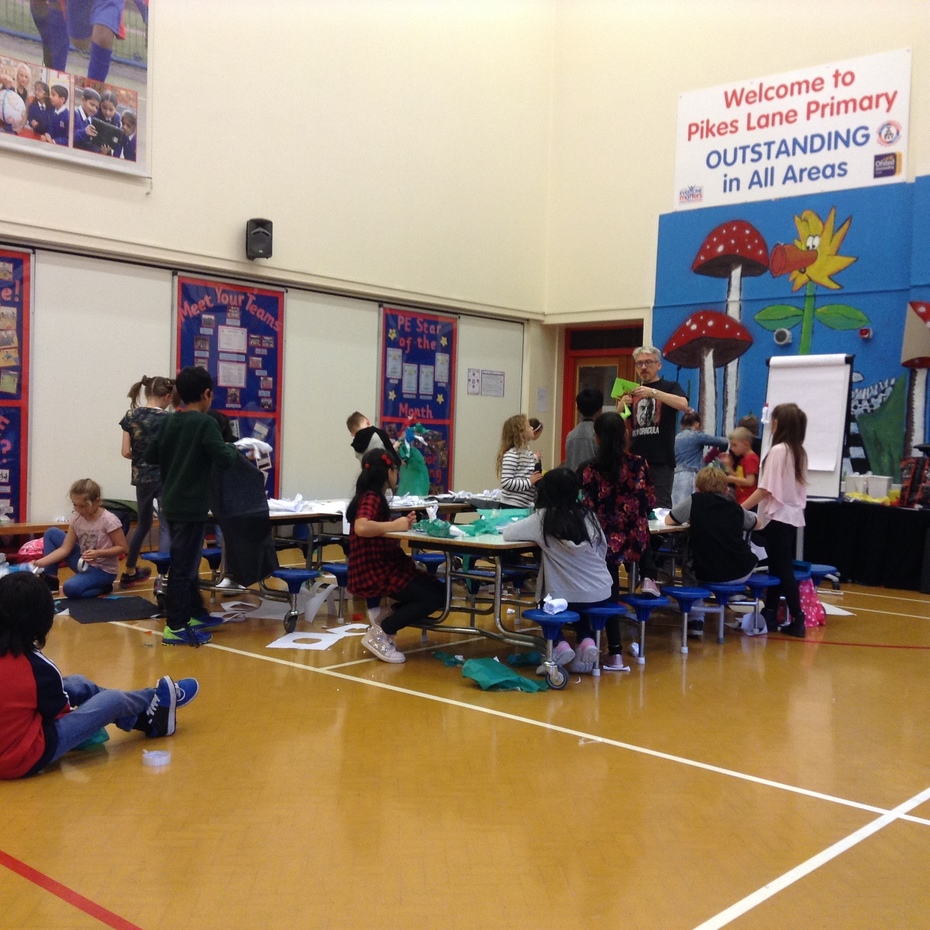 Show Racism the Red Card Event
Our students went to the Macron Stadium and attended a range of workshops on racism, hate crime and stereotyping. Mrs Lowe also took the children on a tour of the stadium.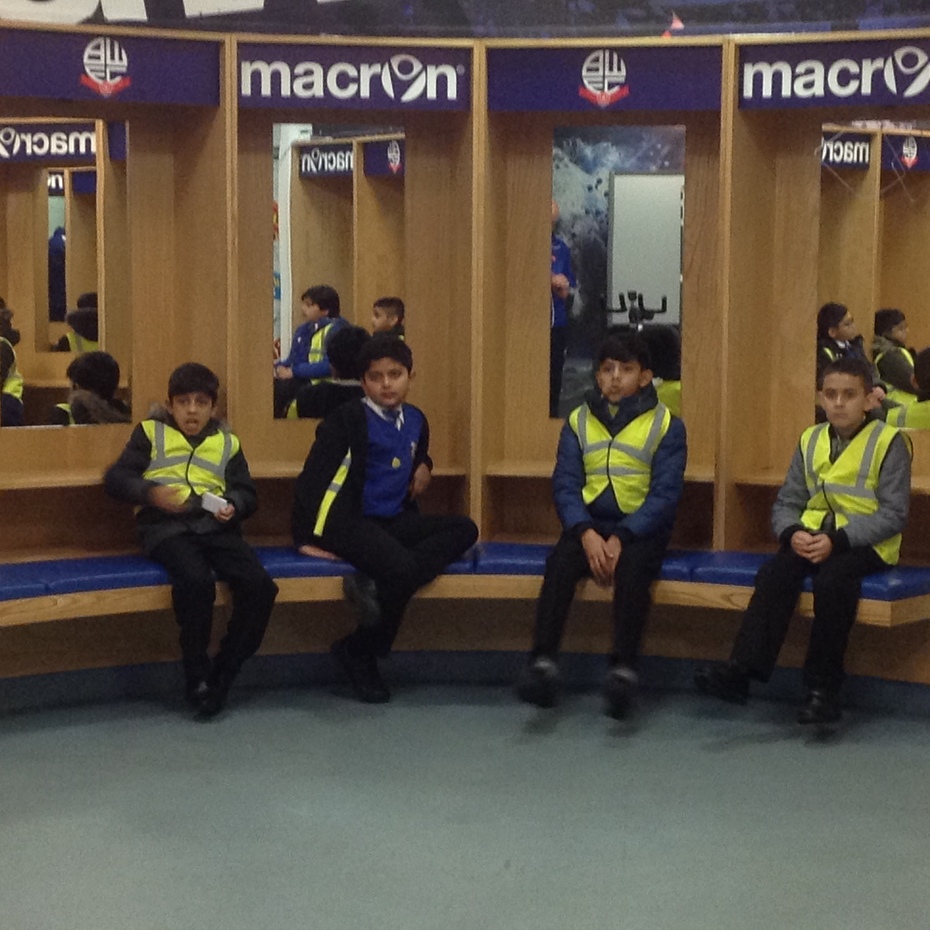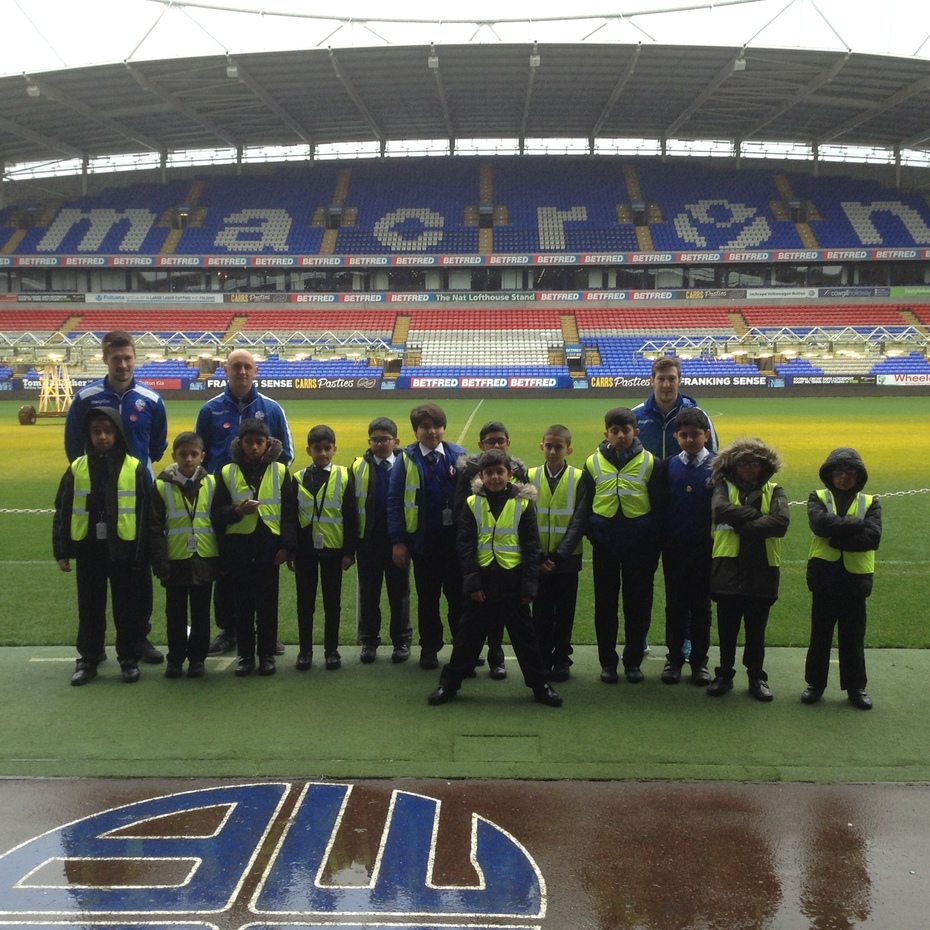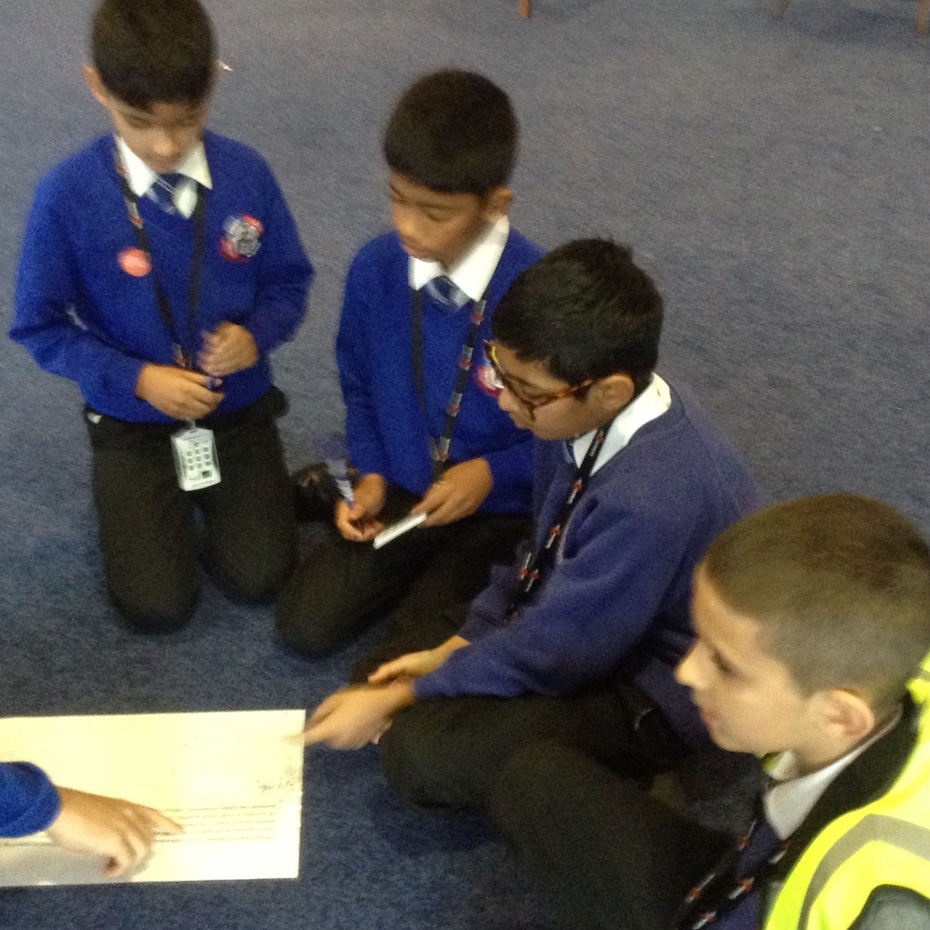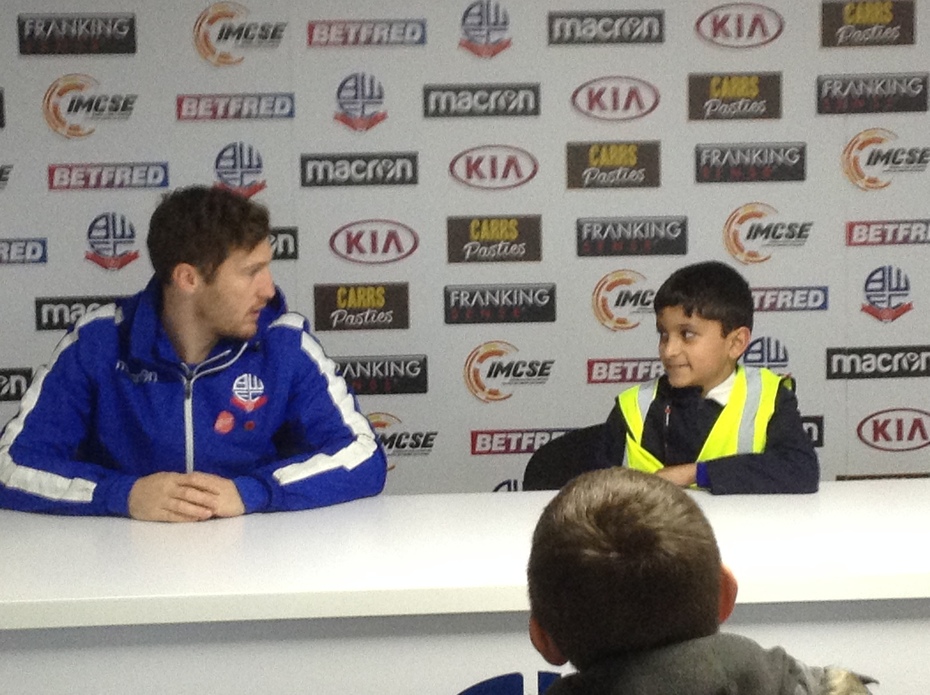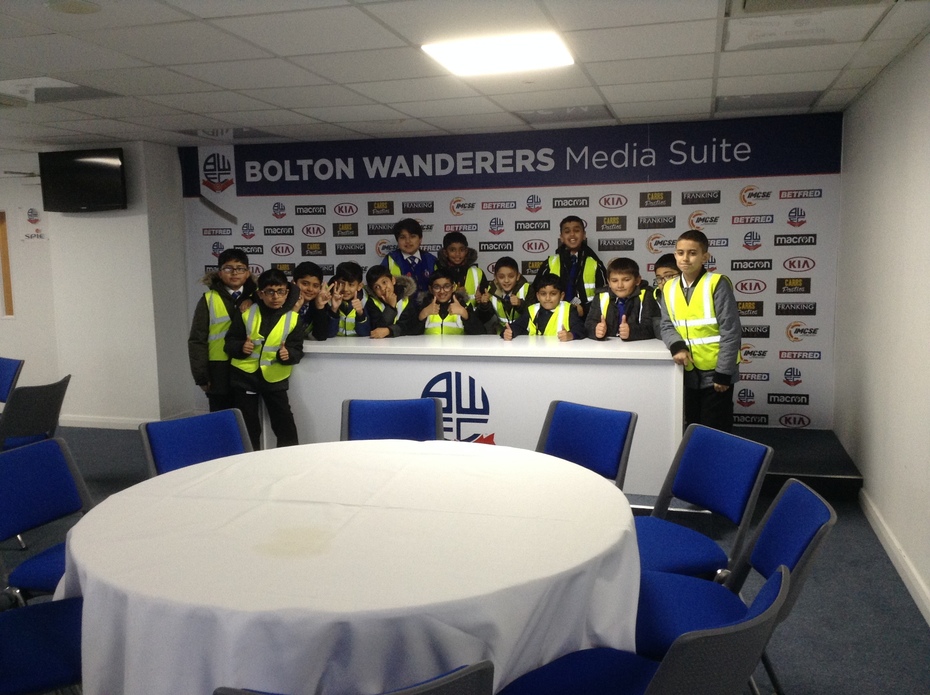 Cookery at Rumworth School
Every week some of our pupils go to Rumworth school to develop their cookery skills. Look at some of the tasty things they have made.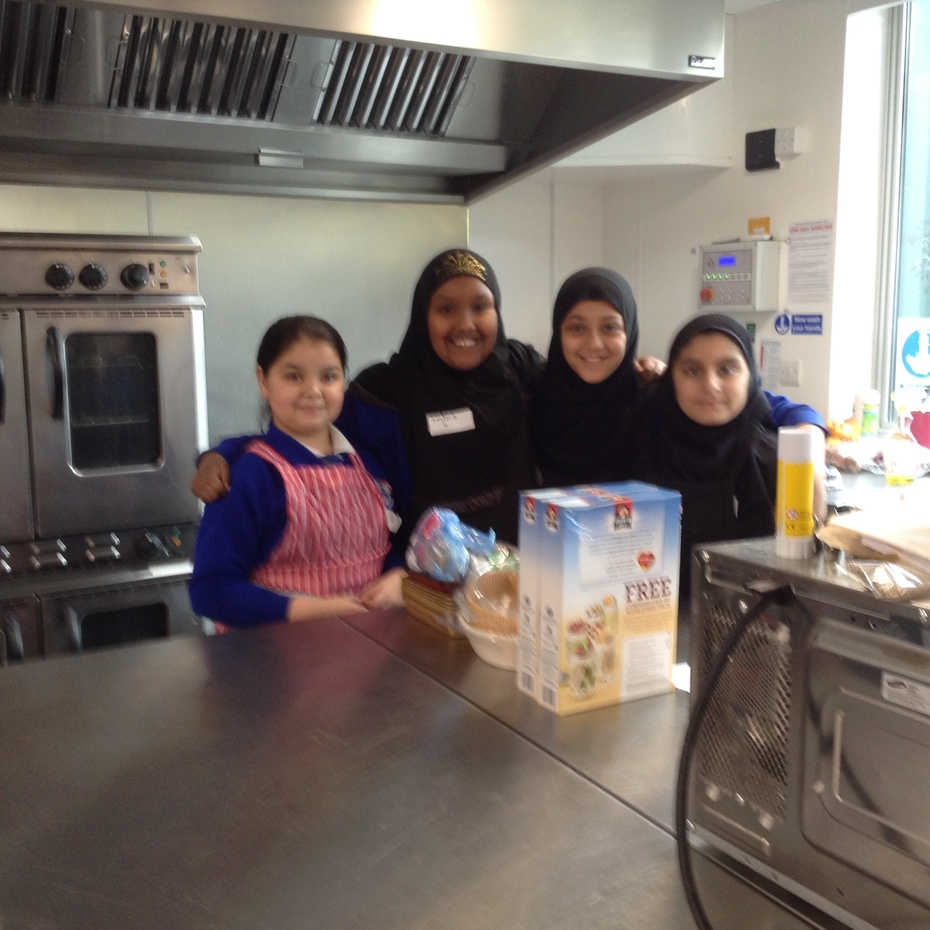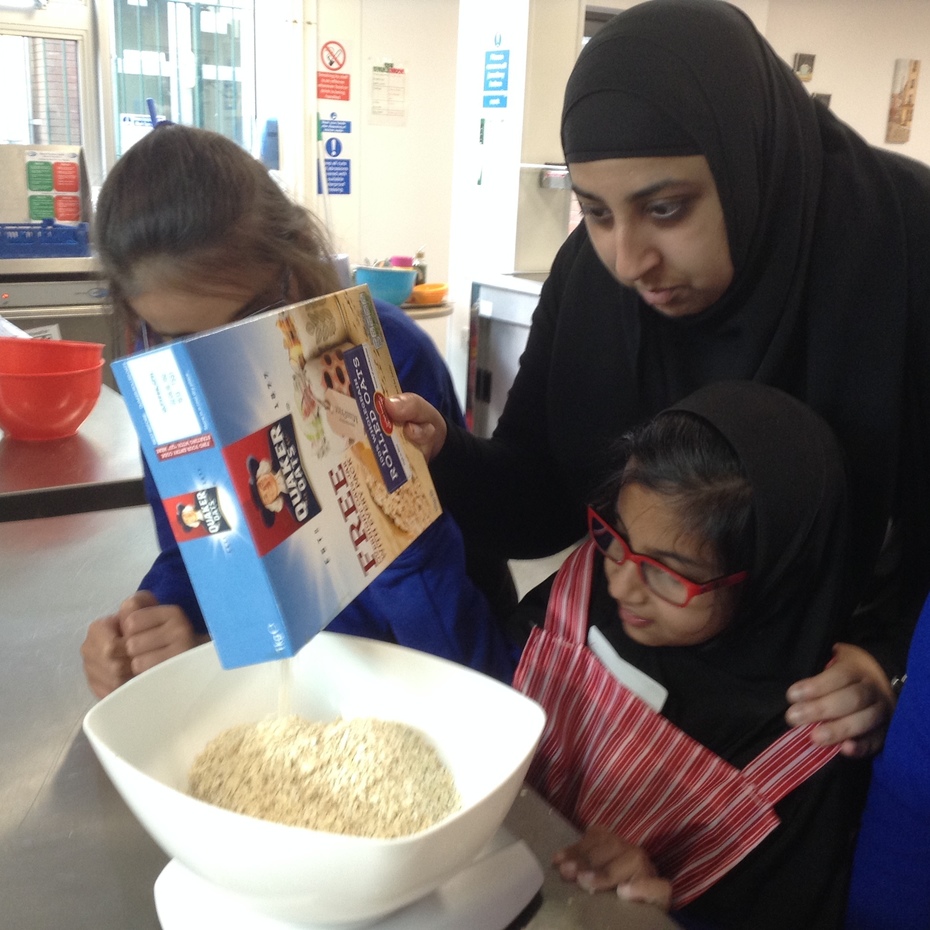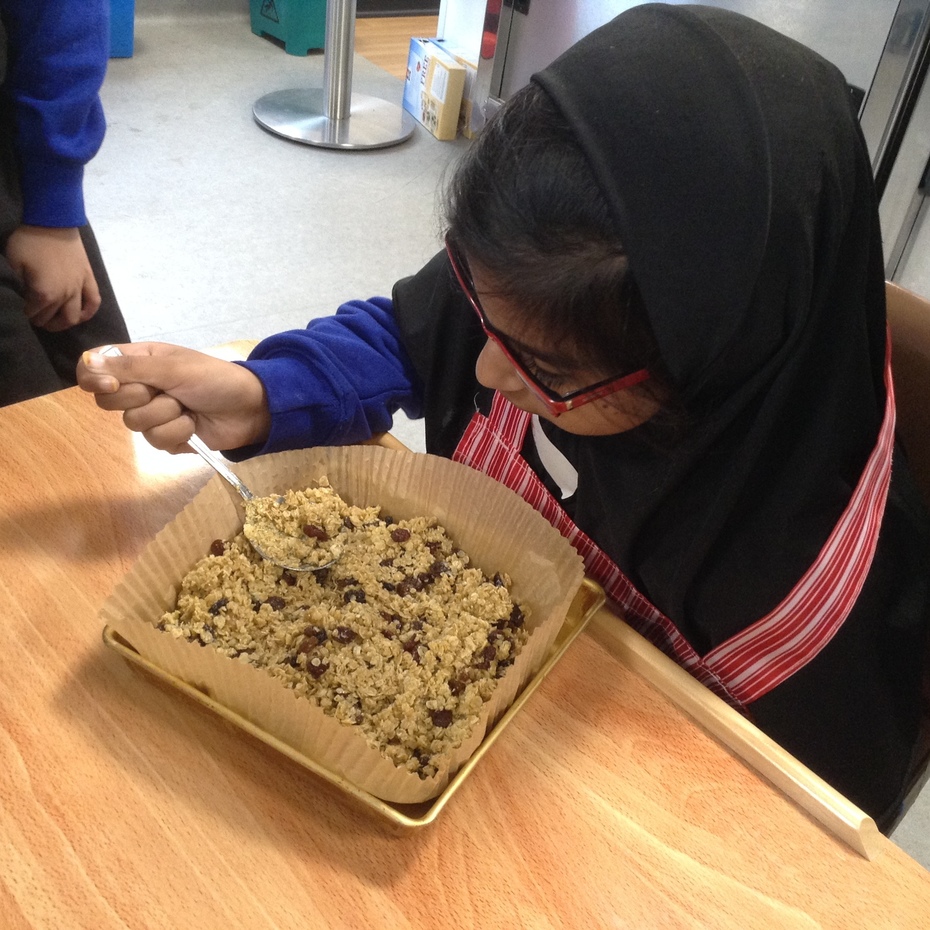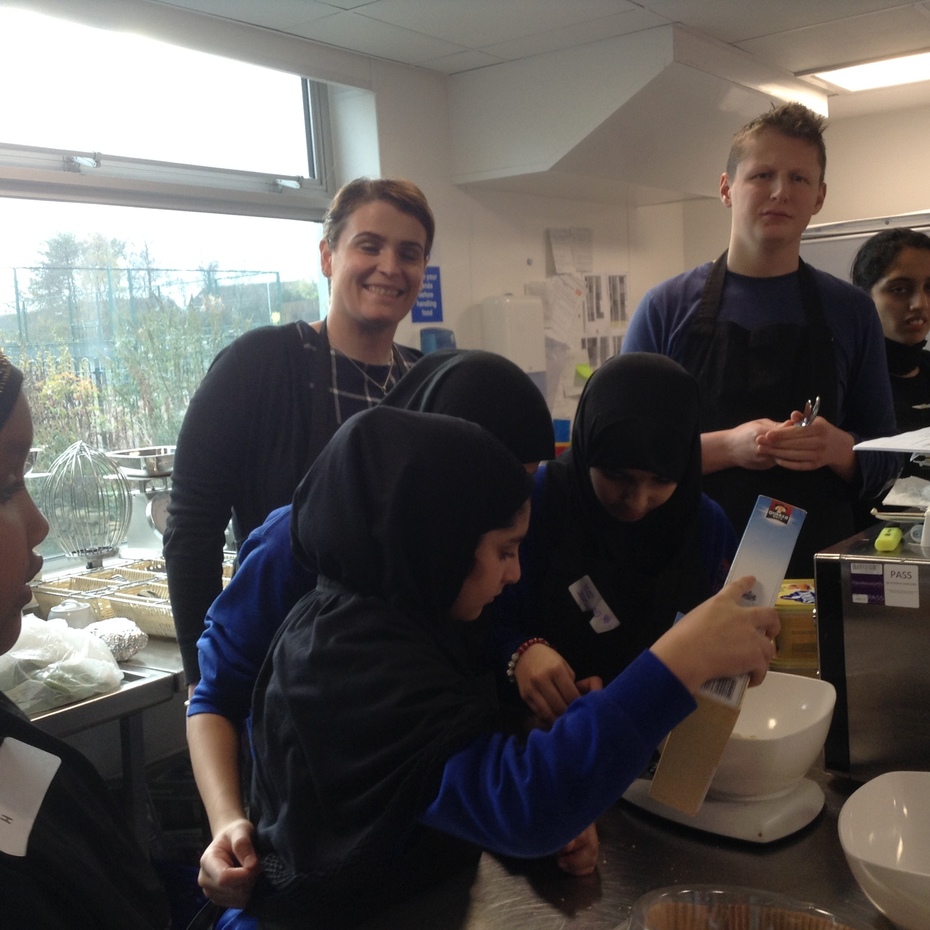 Half Term Activities-Diversity Festival
During Half term we ran a Diversity Festival. This highly successful festival was organised in collaboration with BCOM. Each day children enjoyed workshops on multiculturalism and gained a better understanding of different religions and cultures.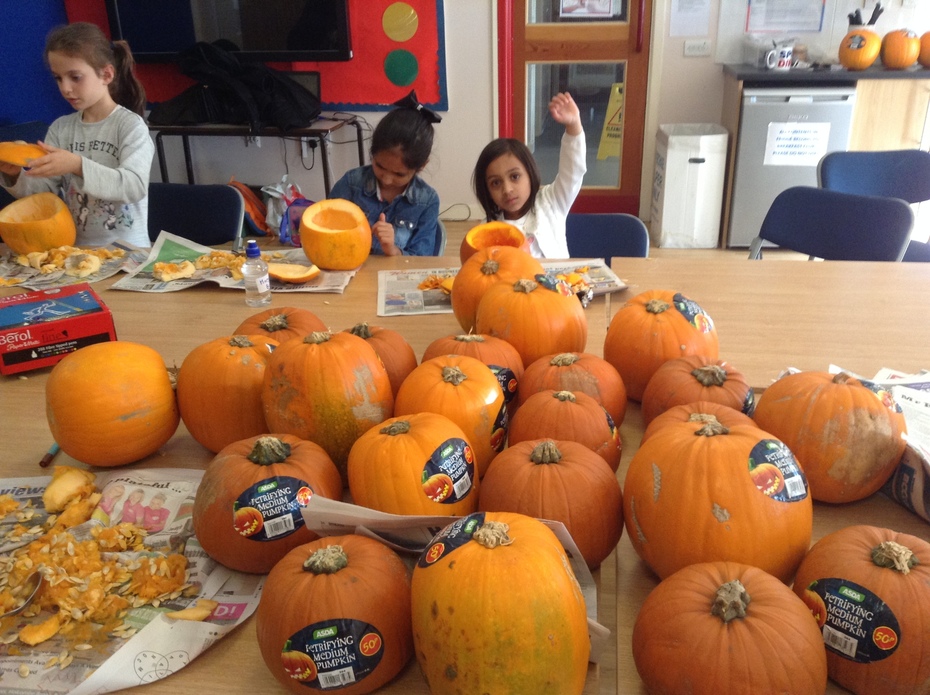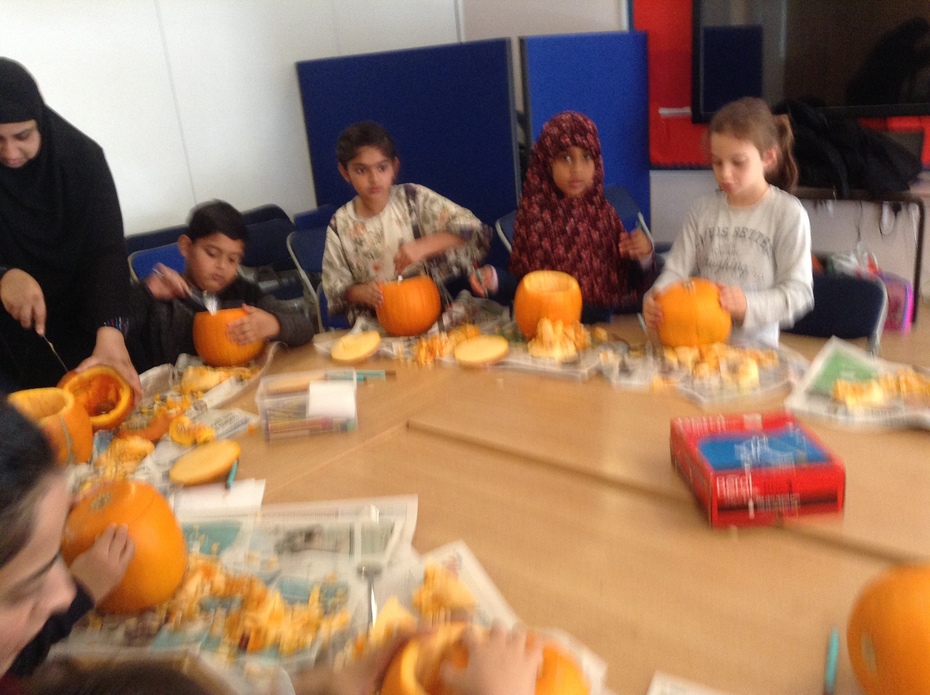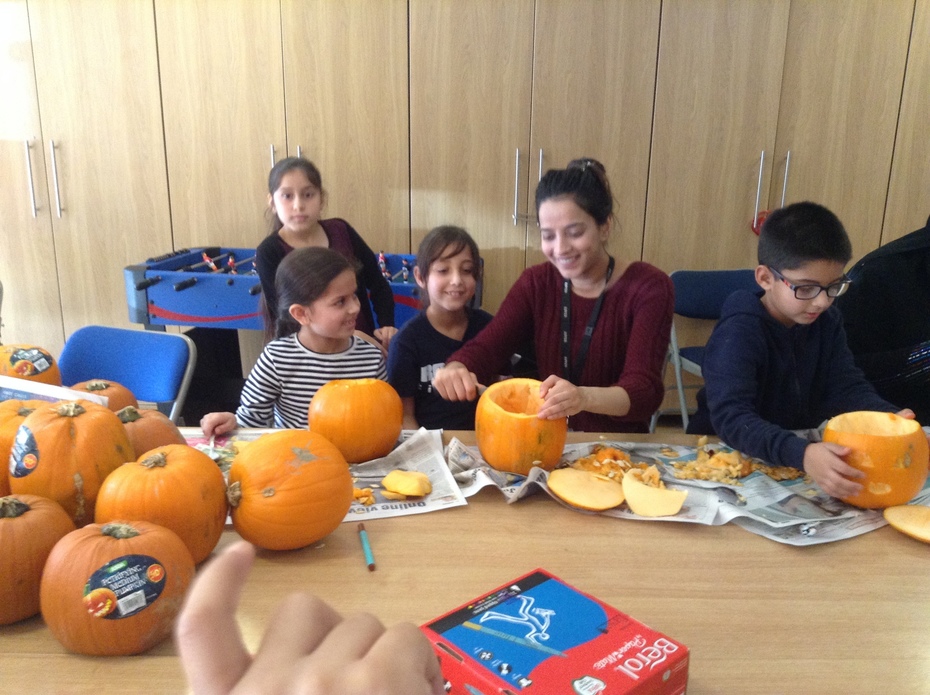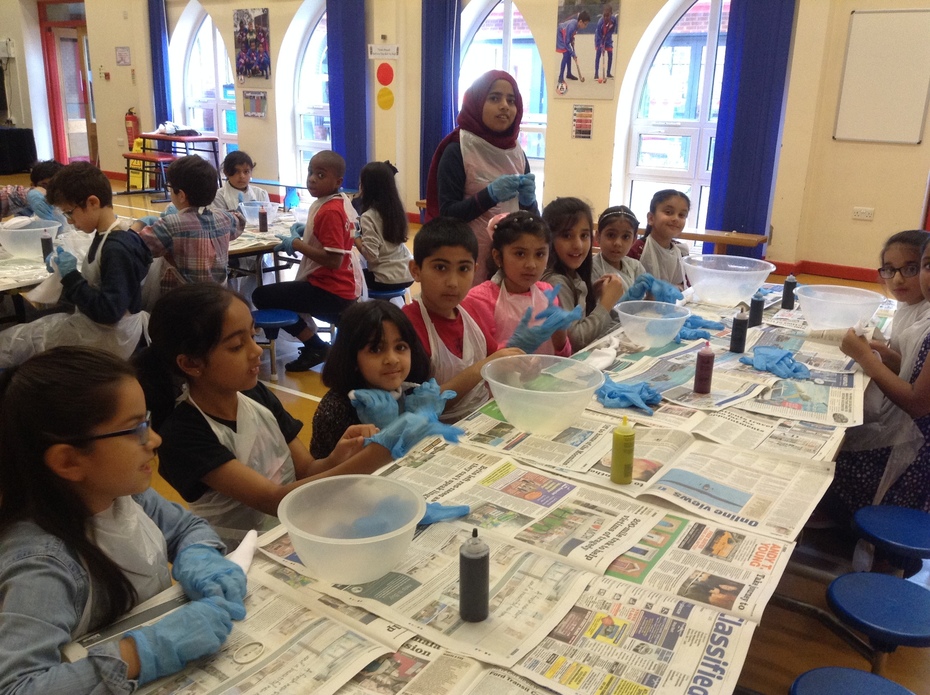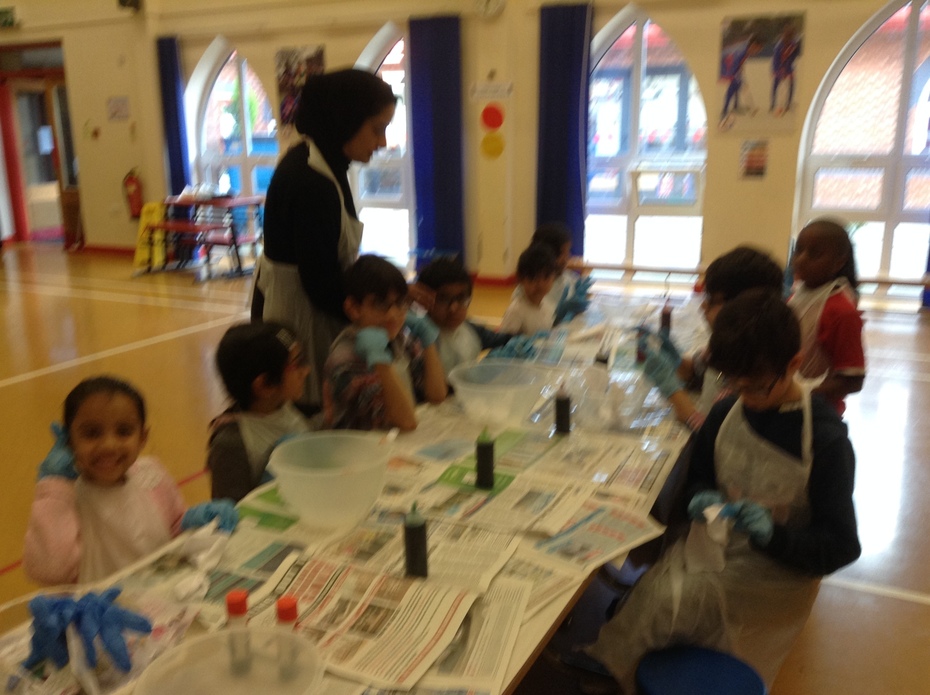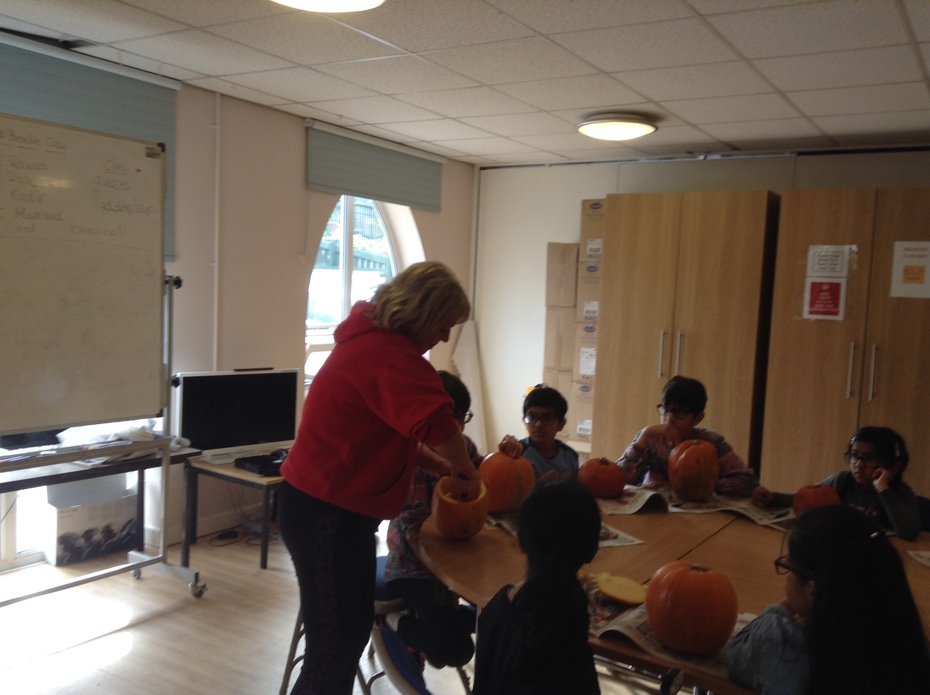 Halloween
Our wonderful kitchen staff got into the spirit of Halloween and made us all pumpkin biscuits.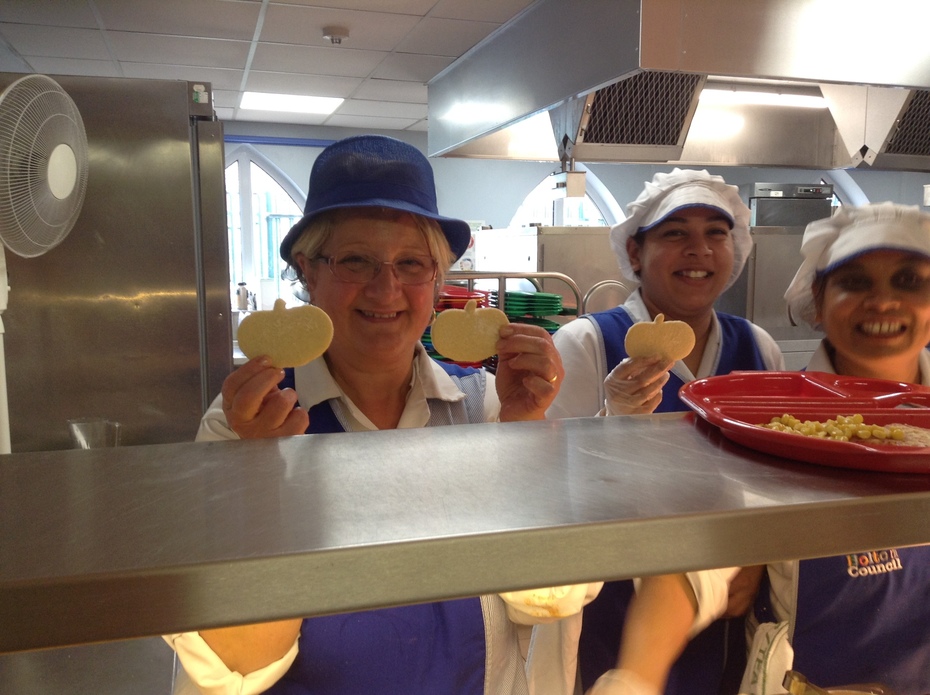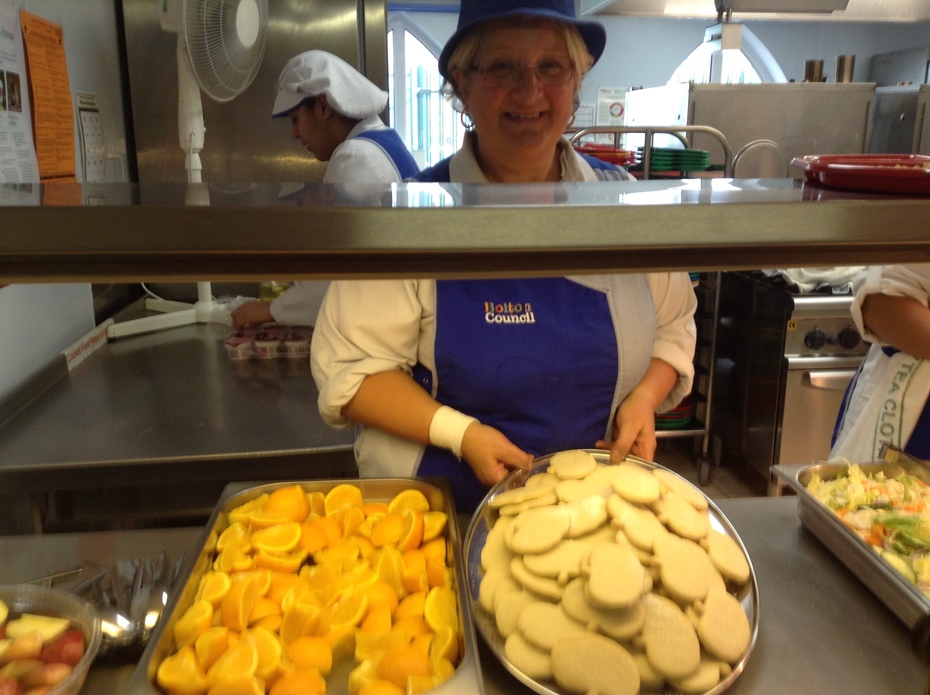 Playground Pals
Our Playground Pal's play an important part in creating a safe, friendly, happy and peaceful atmosphere for other children during lunchtimes. Here they are training with Mrs Lowe.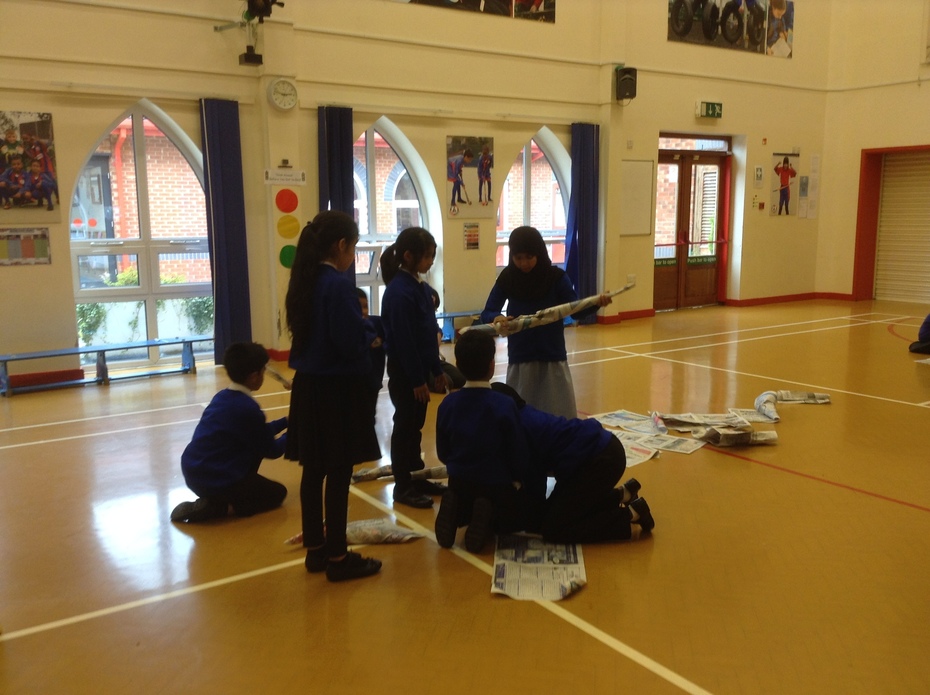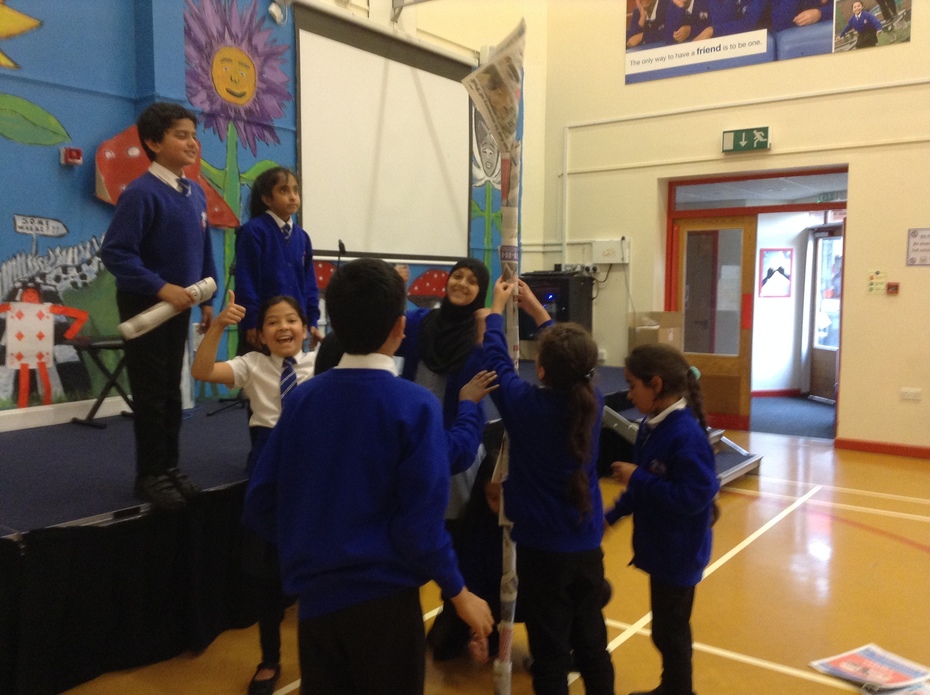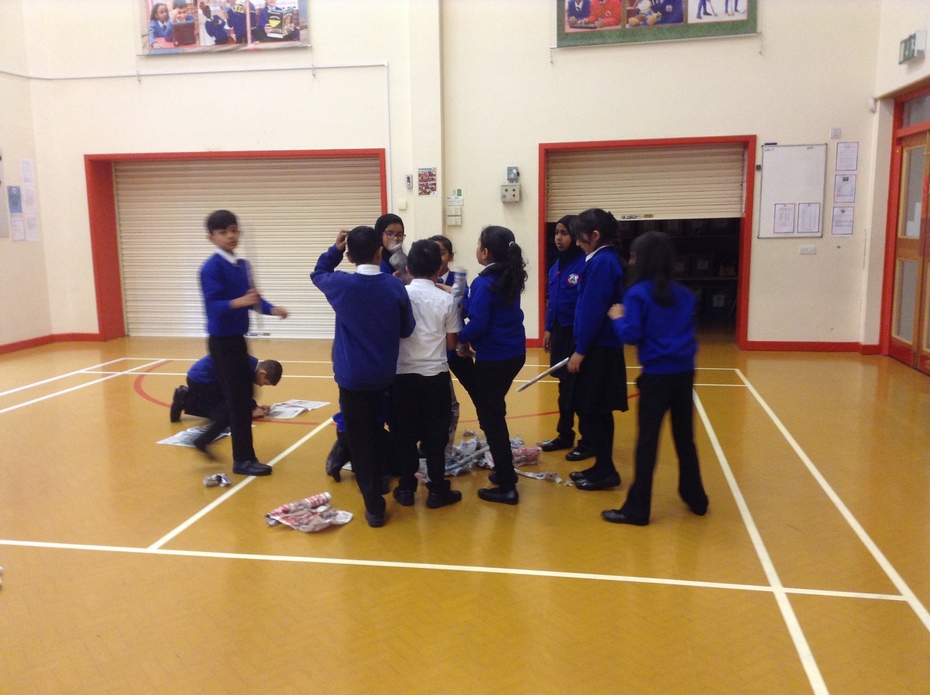 Family Homework Club
Come along to our Family Homework club on Monday nights after school in the community room. With a different theme each week, Mrs Lowe can help you to support your child with their homework.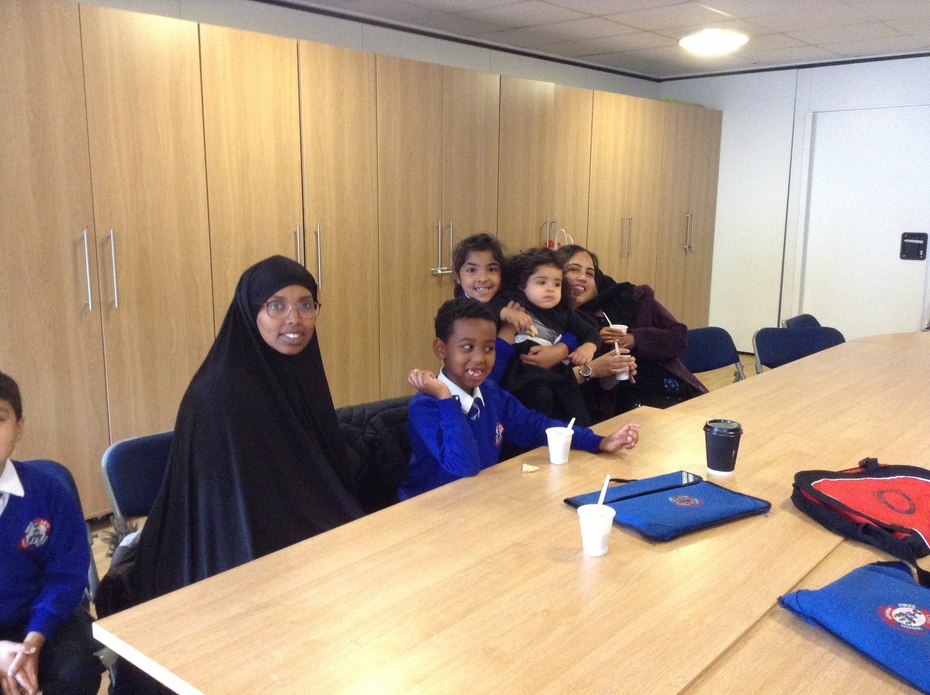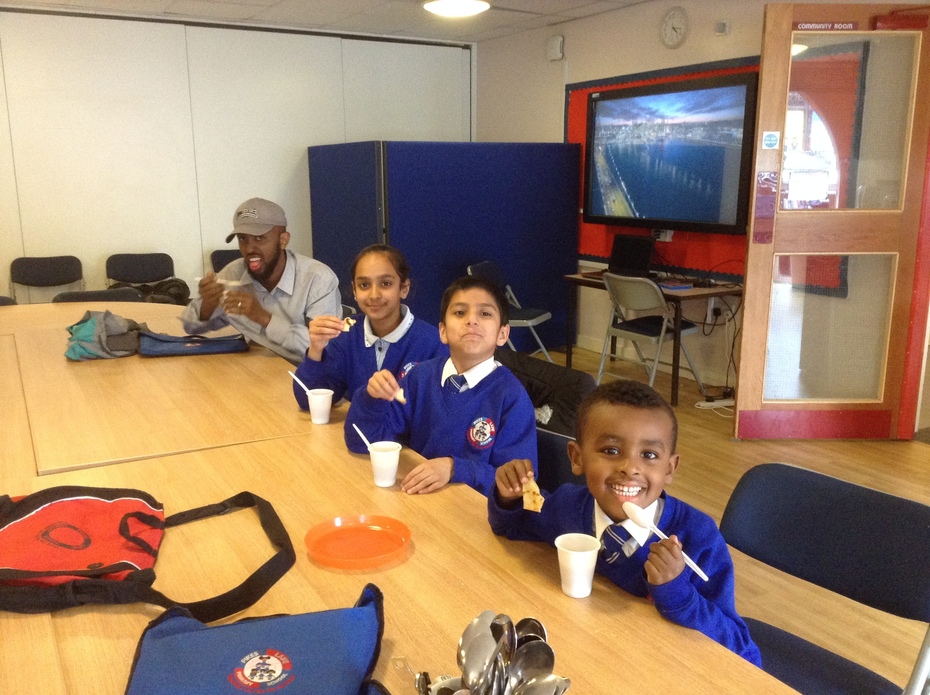 Reading Detectives
Our reading detectives have been having a great time improving their reading skills with Mrs Lowe.
Parent Group




Our wonderful parent group meet on Thursday mornings at 9am in the Community Room. New members are always welcome. Here are

our members trying Yoga with

Mrs Lowe.
Rumworth Area Forum Meeting Information for Local Residents.
Dear Resident

Your Councillors would like to invite you to the Rumworth Area Forum on:

Wednesday 27th September 2017; Drop-in at 5.30pm; Main Meeting at 6.00pm.

Location: Haslam Park Primary School, Wigan Road, Bolton BL3 5QL

Prior to the main meeting (from 5.30pm – 6.00pm) you can raise any local issues or concerns that you have with your Ward Councillor, Council officers and partner organisations such as Greater Manchester Police.

The Area Forum is open to all, our venues have disabled access and an induction loop is available on request. Please feel free to contact us in advance of the meeting if you require any assistance.

Minutes and Agenda notes are available on our webpage at www.bolton.gov.uk/areaforums. The Council's website can also be accessed from any library or area office.

I look forward to seeing you.

Best Regards
Vivienne Morris
Neighbourhood Development Manager
Tel: 01204 331061
Marion.griffin@bolton.gov.uk
Children's University -
It was fantastic to see so many of our pupils at the Children's University Graduation at The University of Bolton. The children are rewarded for their extra hours at clubs and activities outside of the school day. Thank you to Mrs Lowe for taking the children.
Summer Activities
We have held a range of activities in school for all pupils. Children have done orienteering, baking, den making, film club day, archery and other sports. We have had a family day out at Gulliver's World with 140 of our families and visited Jump Xtreme. One of the highlights of the holidays was making our very own freshly grown produce into carrot fritters. They were fresh and delicious!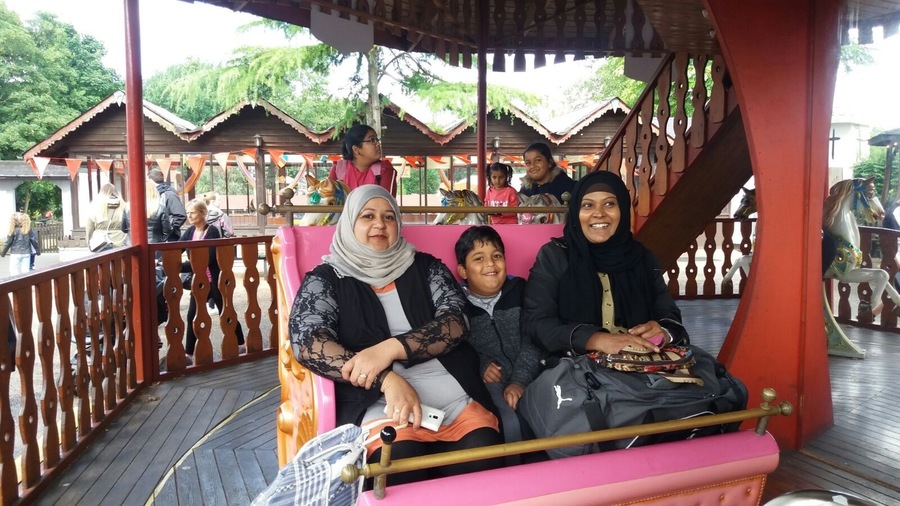 Summer Fair 2017 - A big thanks to everyone who took part and came along to our summer fair!
Healthy Lunchboxes Parent Workshop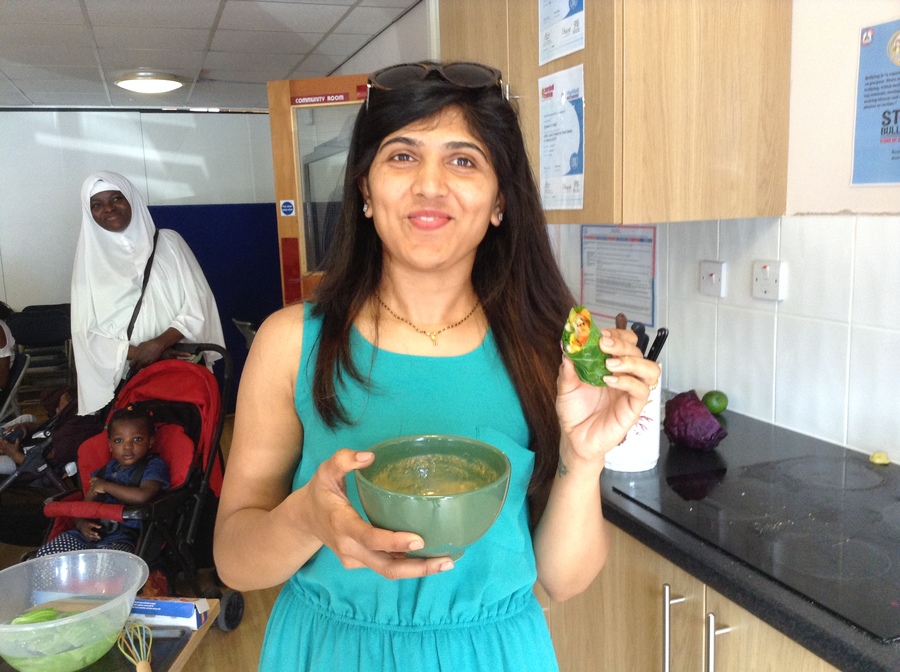 Thanks to all the parents who came to the Healthy Lunchbox workshop on Tuesday 20th June and for your wonderful feedback. Mrs Lowe has produced copies of the recipes for all parents.
Please see the posters below from BCOM.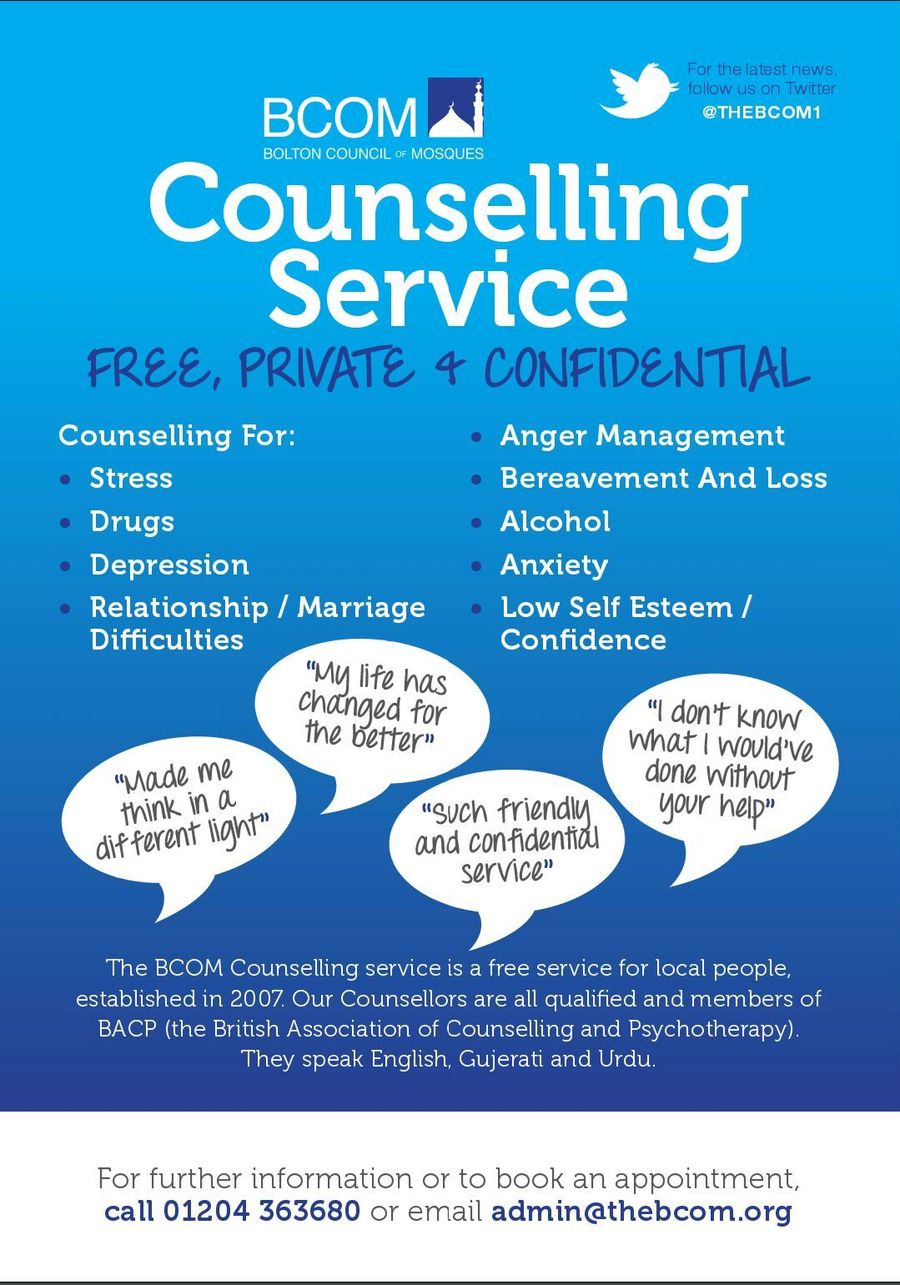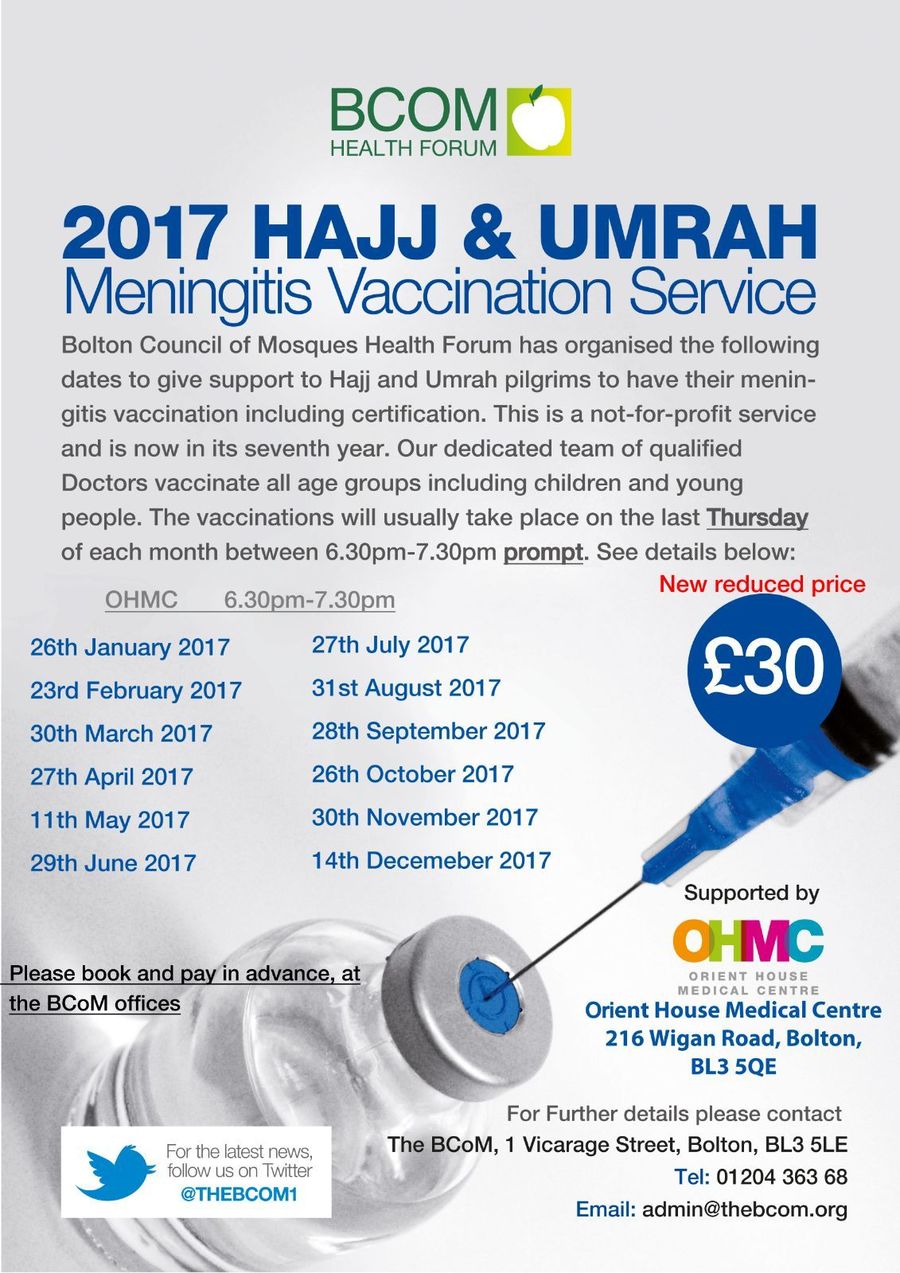 Please see information on Holiday Provision at Bolton Wanderers. Please pop along and see them at our Summer Fair.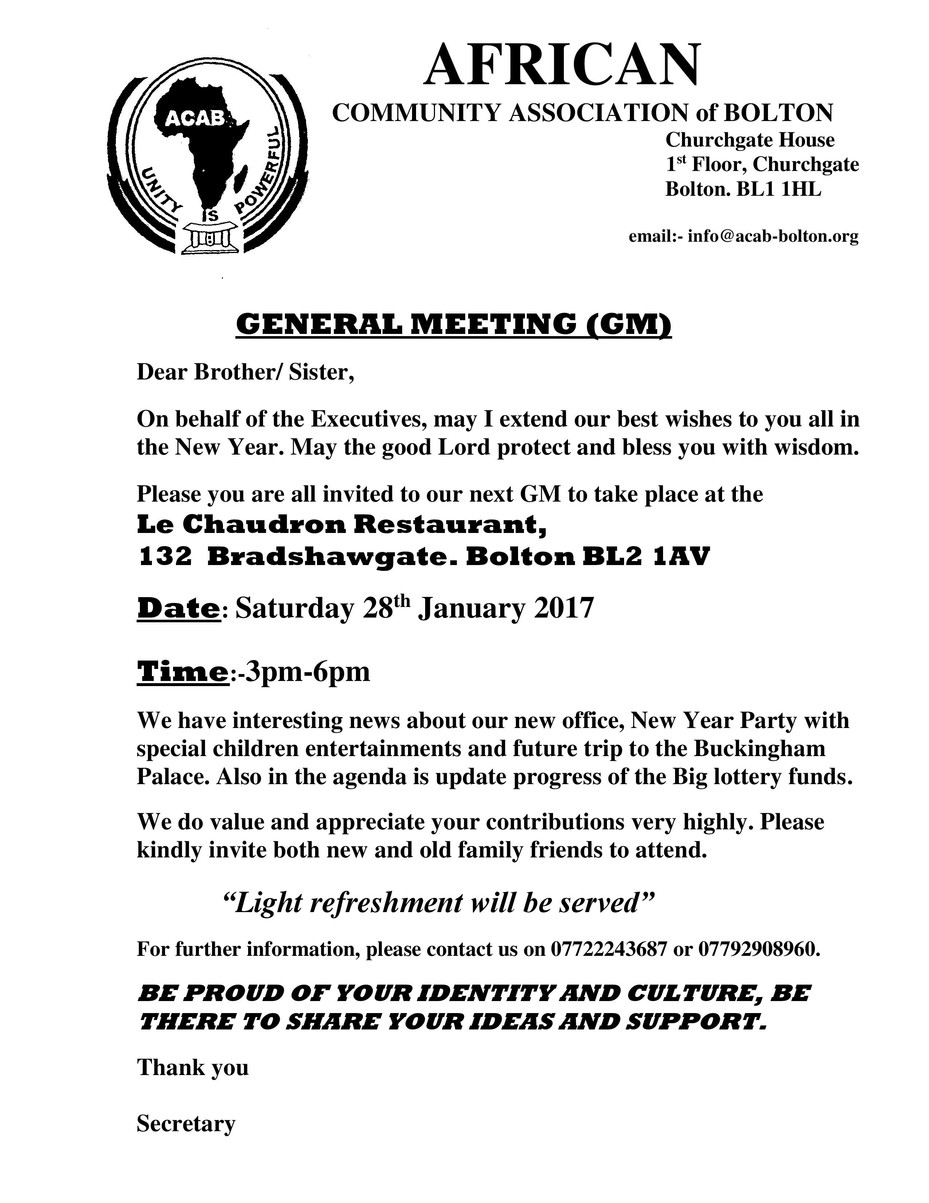 ESOL Lessons
ESOL Lessons for parents take place on Tuesday mornings in the Community Room. Children come into the lessons to make it a family learning session. The lessons are designed so that parents can have more knowledge of life in the classroom and be more confident in helping their children at home. Feedback is very good and all parents are welcome. Thank you to the College for all of their help and support in making this such a positive experience for families.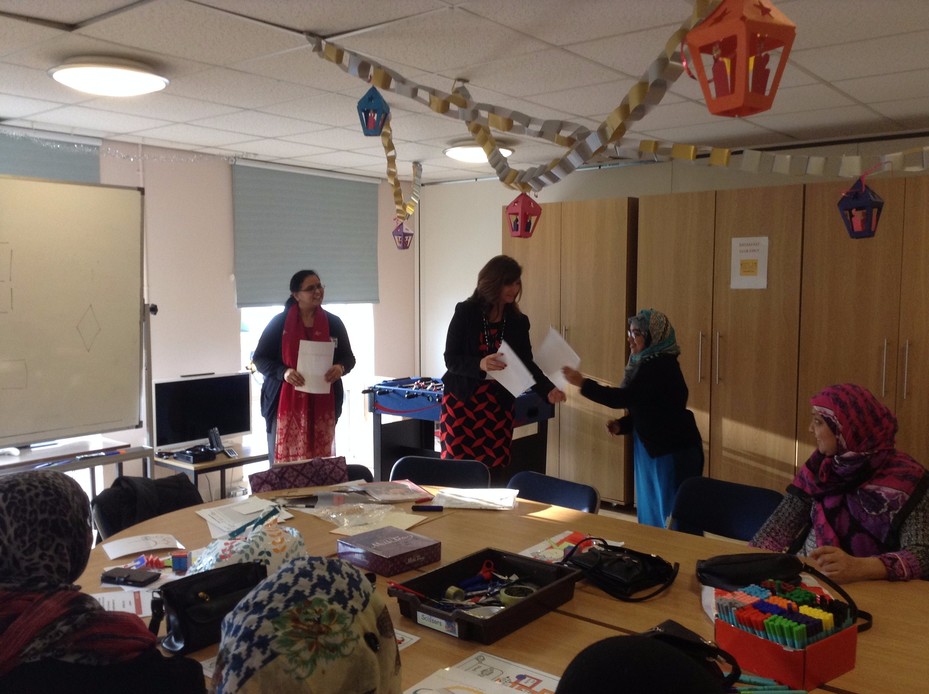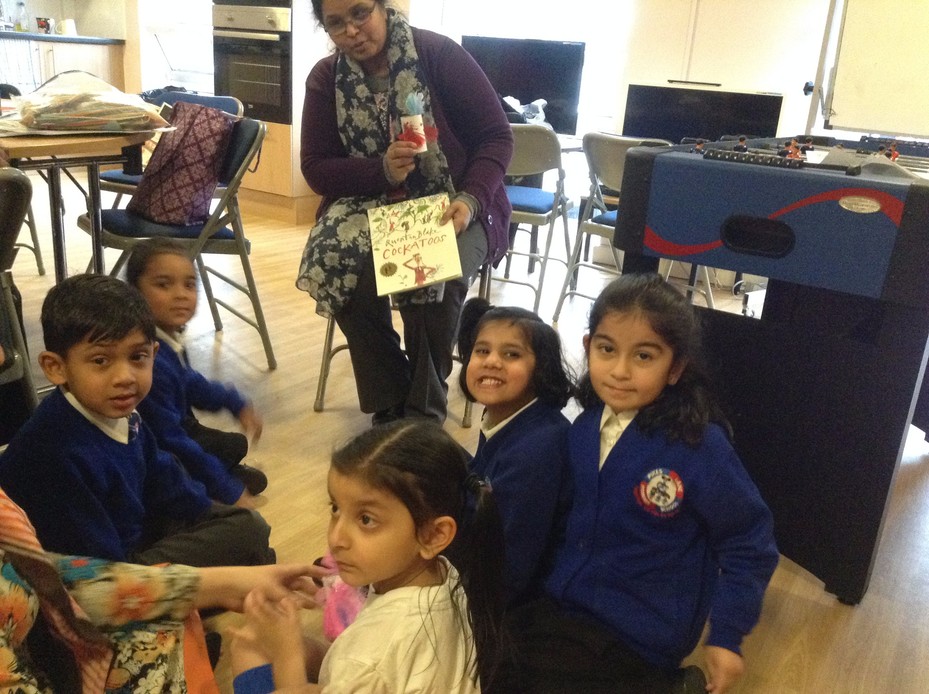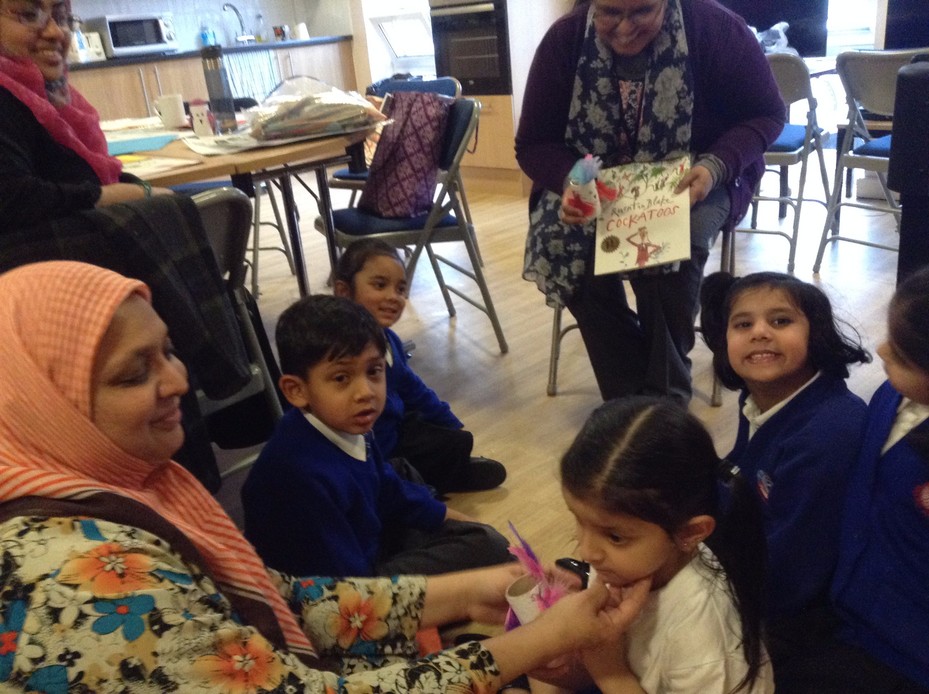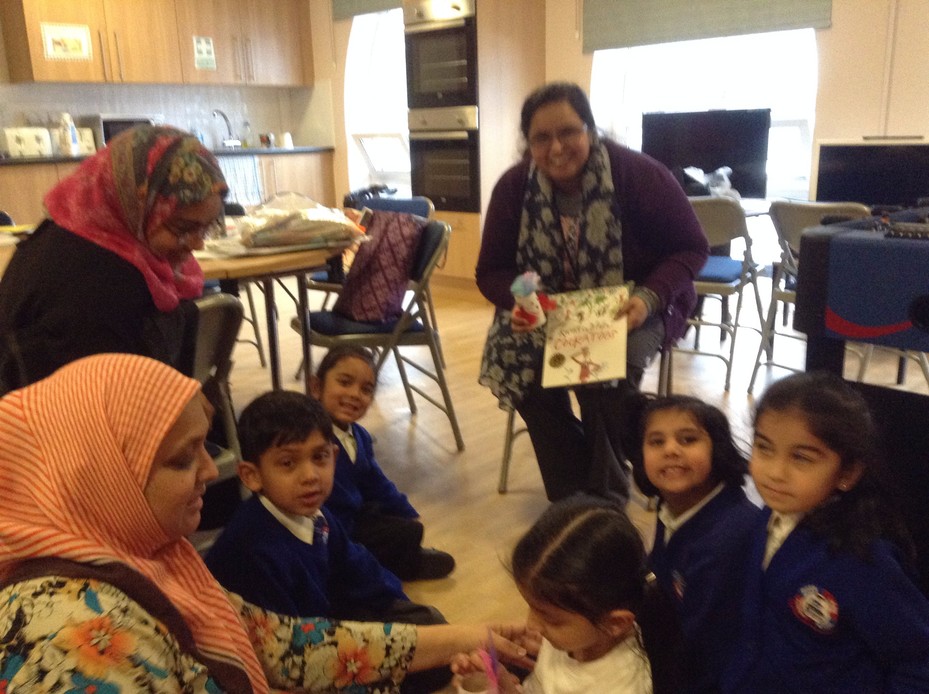 EYFS After School Rugby for Tots and Parents
Parent and Tots Rugby was held after school on Wednesdays with Bolton Rugby Club. Everybody had a great time and it was lovely to see so many of our mums and dads coming along to get involved. A big thanks to Bolton Rugby Club coaches for the opportunity!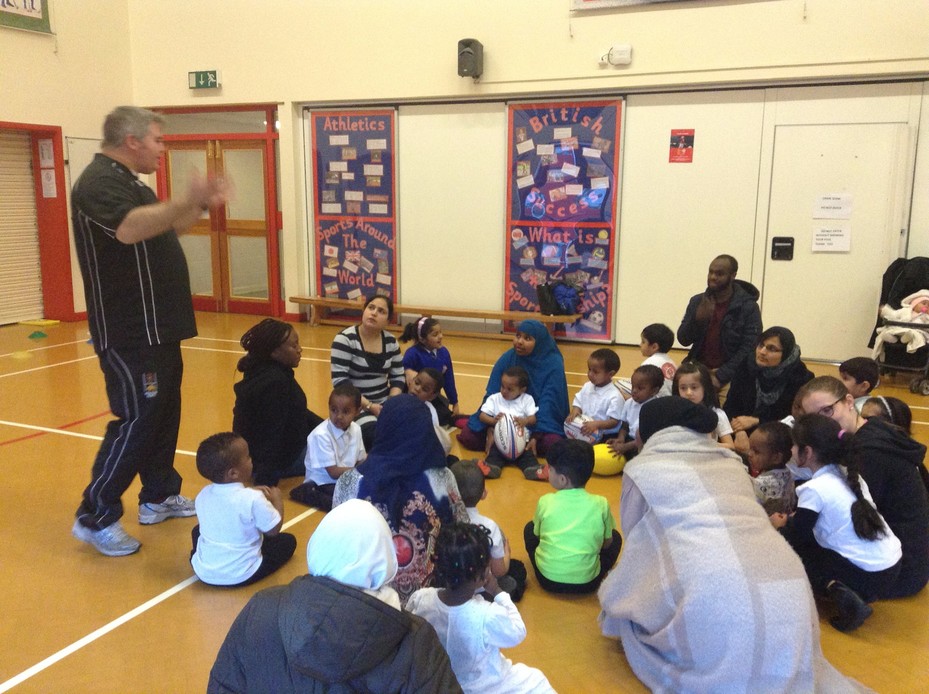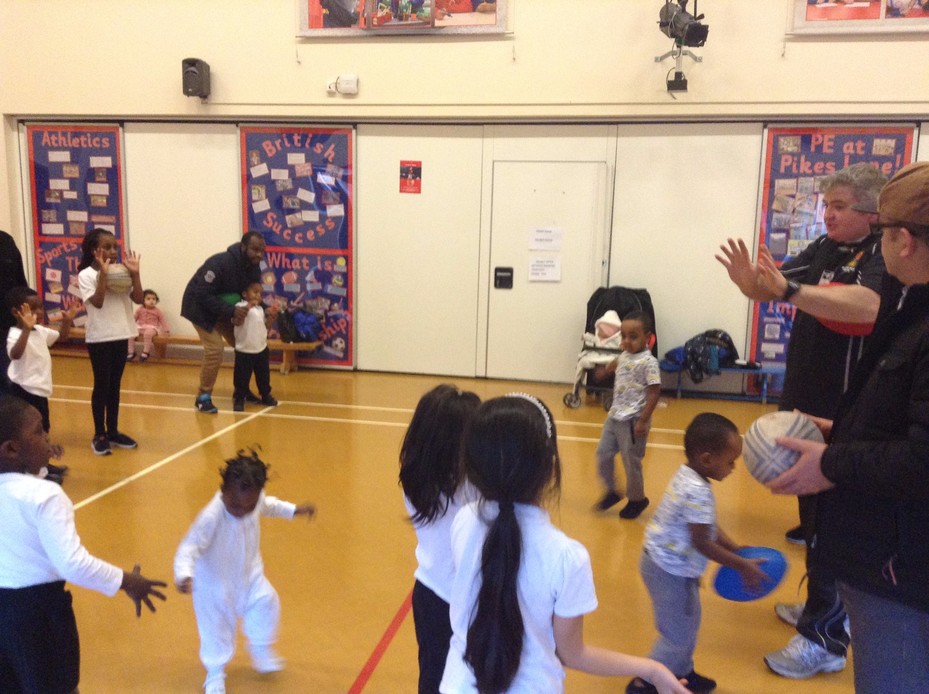 Rugby Sessions
Bolton Rugby Club are visiting Pikes Lane to deliver Rugby sessions to our Year 4 children. In addition they are also running a tots and parents session after school on Wednesdays. Our first session was this week and the children and staff really enjoyed having the club in our school. We look forward to the remaining weeks.
Reading Detectives
Pictured are Year 4 Children participating in the 'Reading Detectives' programme that we run in school. The programme is run by Mrs Lowe and is an enjoyable programme for the pupils. Pictured are children interviewing potential suspects!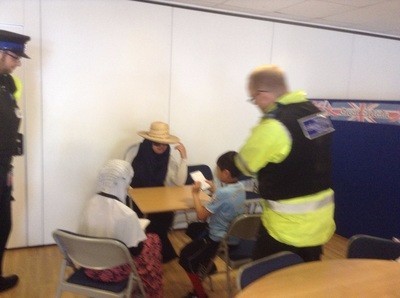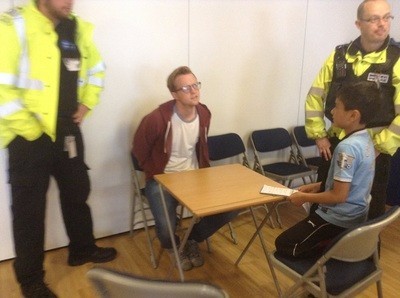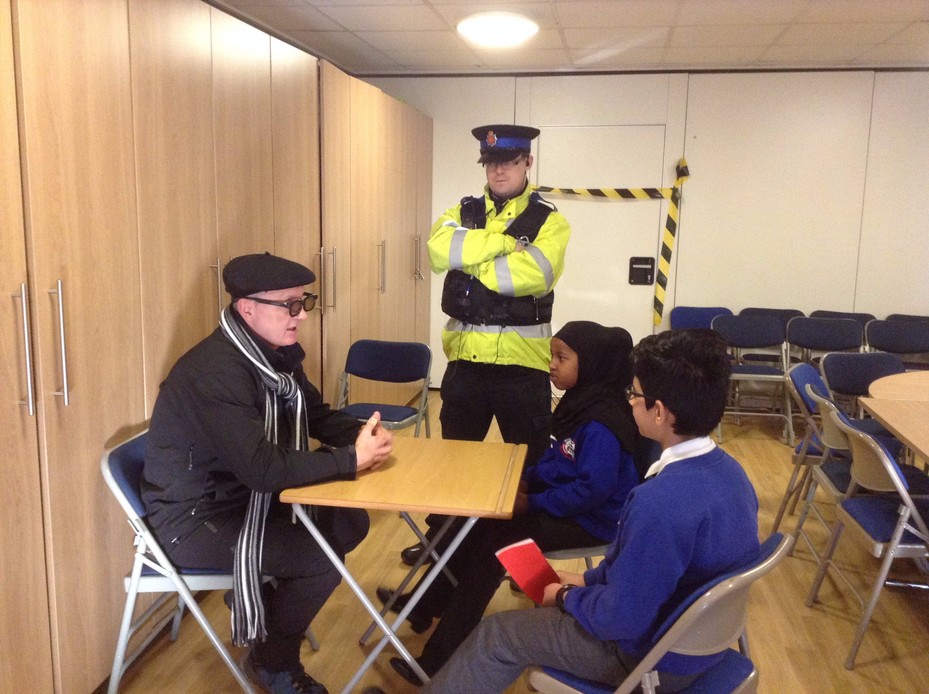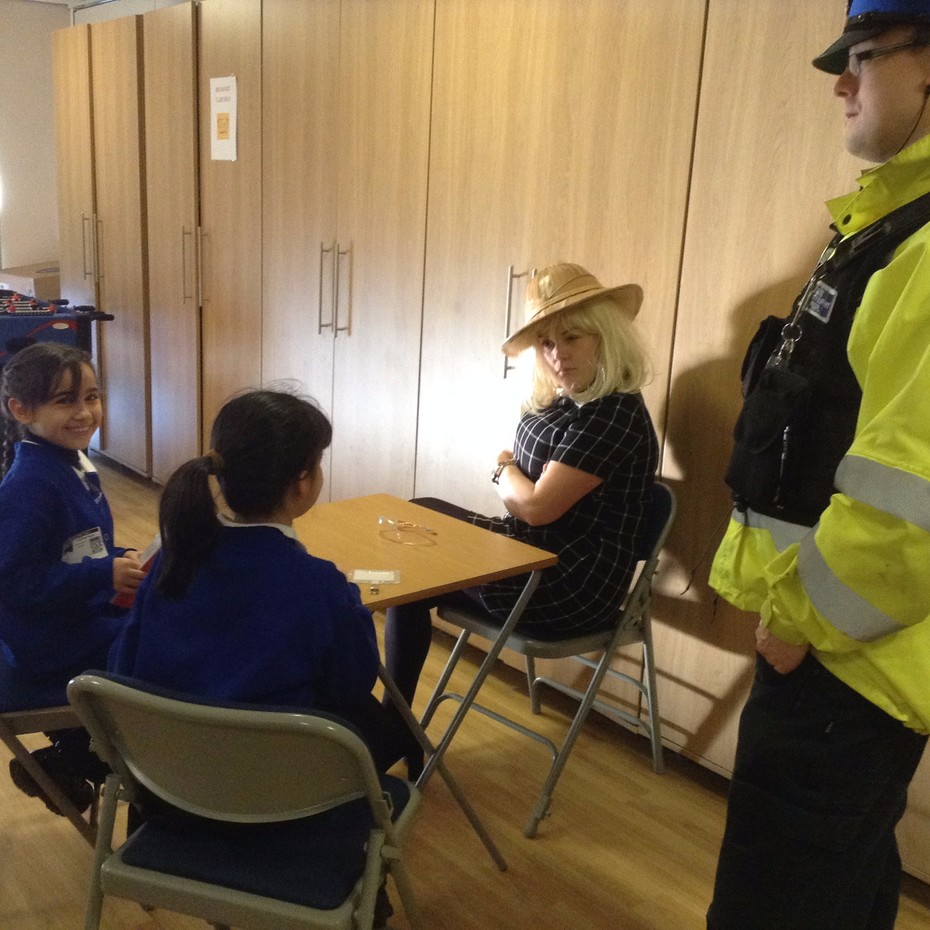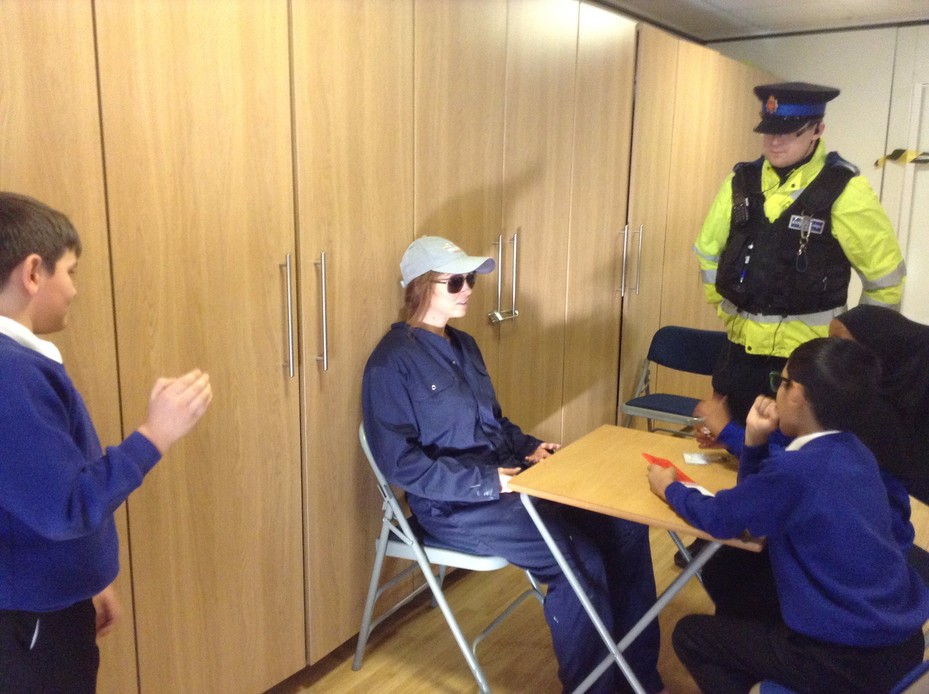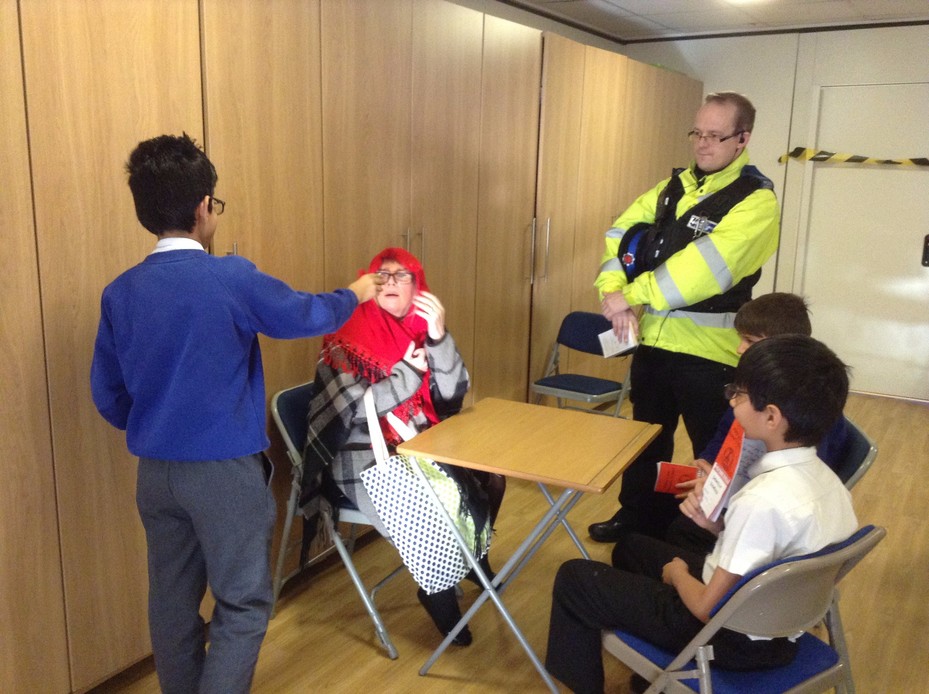 Cookery Club
We have a great range of clubs here at Pikes Lane for all ages of children. Some lovely pictures from our Cookery Clubs.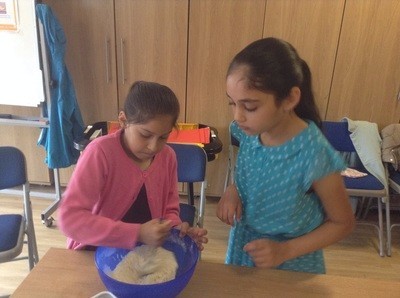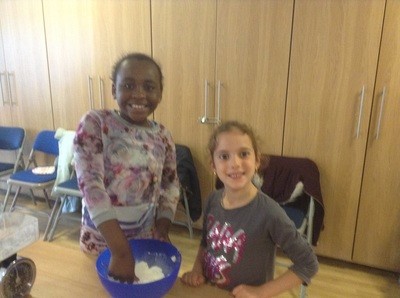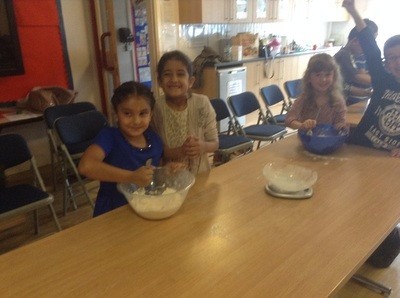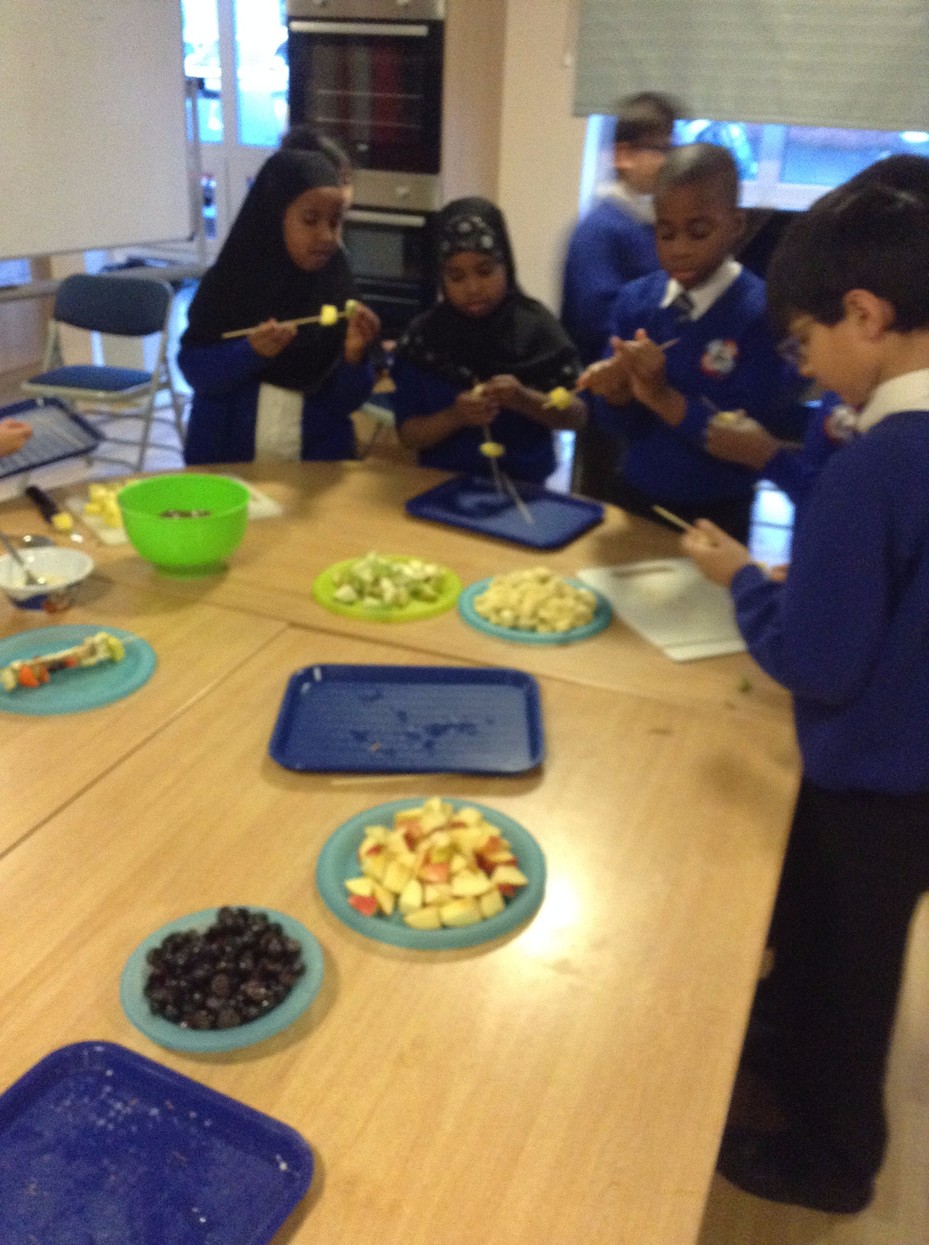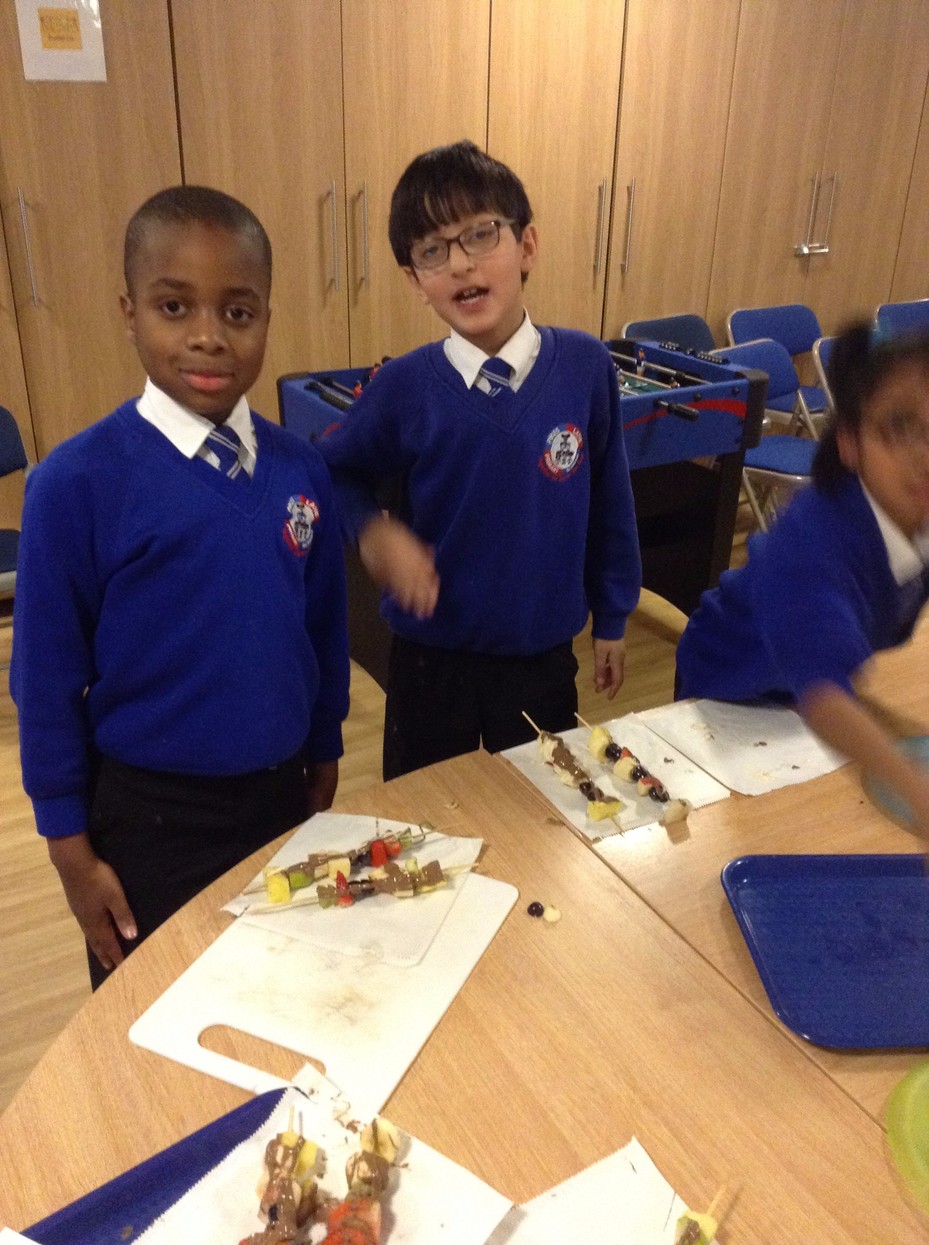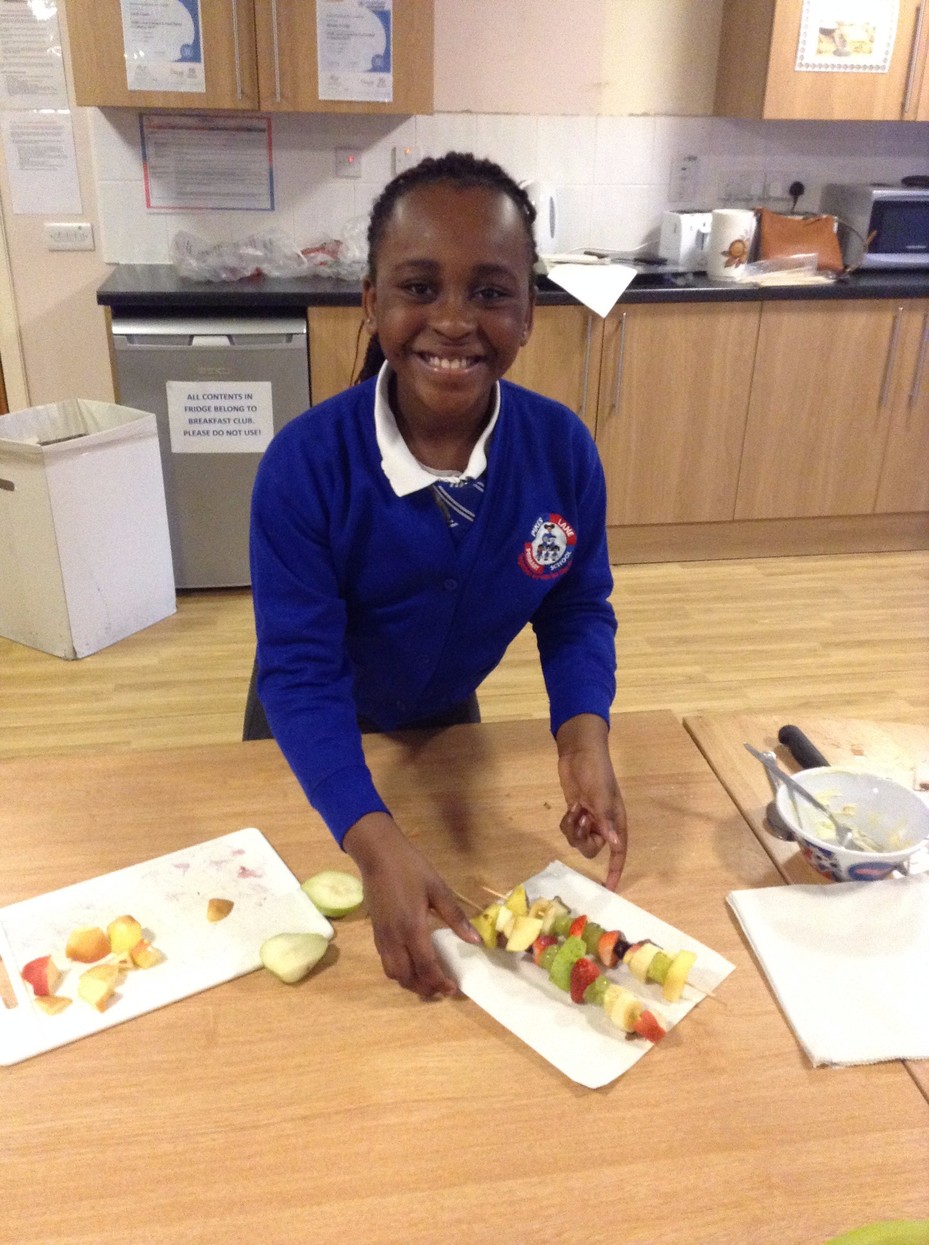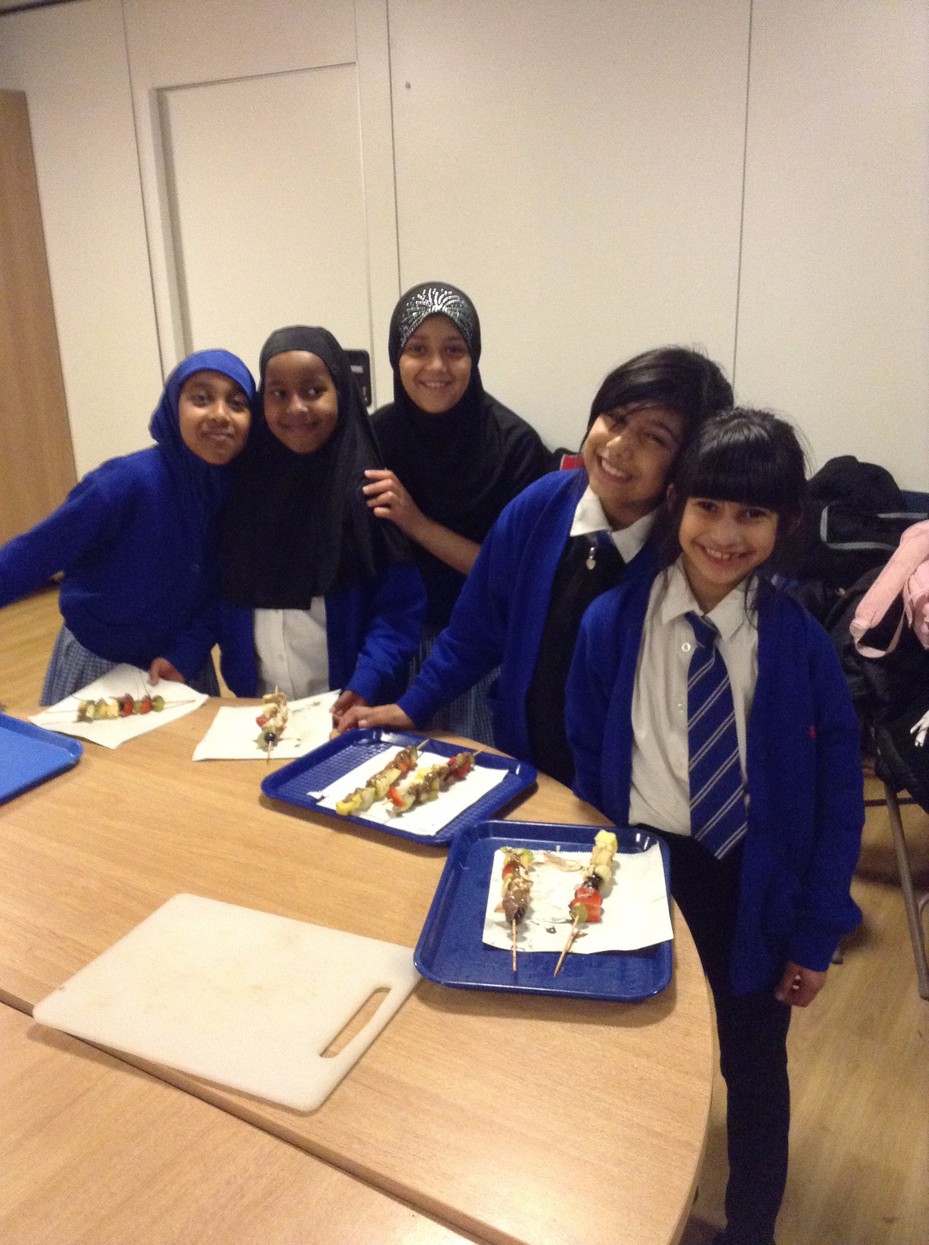 KS2 Cookery with Miss Mcdermott
Parent Group
A few recent pictures from our Parent Group. This is held on Thursdays at 9am in the Community Room. Parents do cookery, first aid, walking and a variety of activities. All welcome!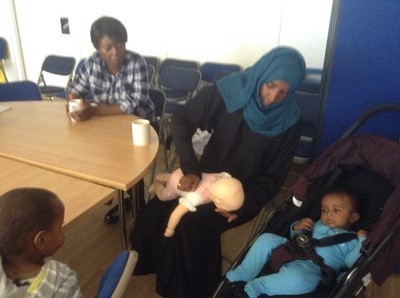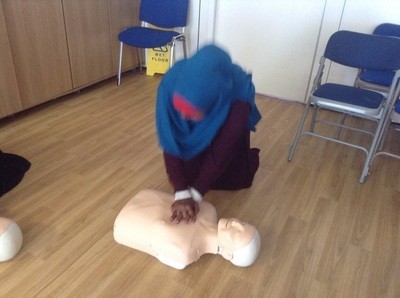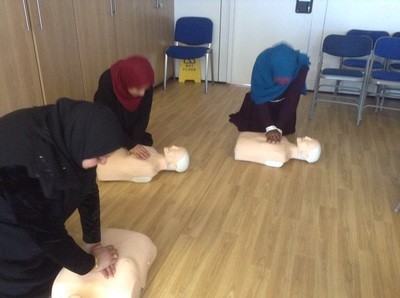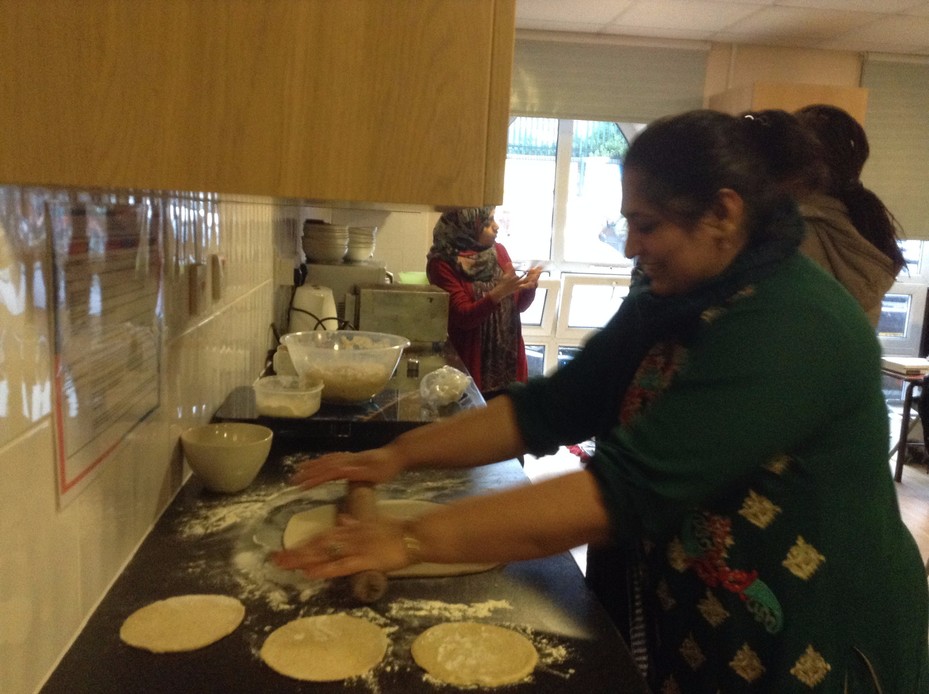 Parent Awards!
A big thank you to Mrs Aishat, who is one of the parents who helped in our 'Love Bolton' Tidy Up. Pictured is Mrs Aishat receiving her certificate of thanks in the school assembly.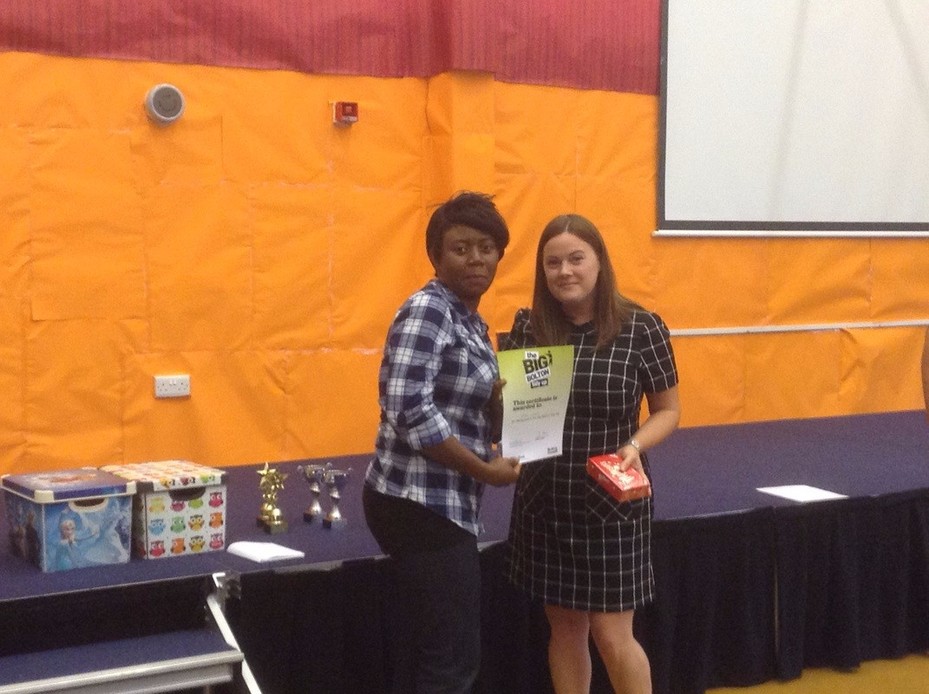 Bake Off Macmillan Afternoon
On Monday 3rd October, we held a Bake Off, Coffee Afternoon and Cake Sale for Macmillan. We would like to say a huge thank you to our parents and children for supporting the sale by sending in cakes and biscuits for the sale. Staff and parents entered into the 'Bake Off' competition which was won by Mrs Karajada who wins a £25 voucher for the Retreat. Thanks to our judges, Mr Mohmed, Mrs Burgess from Ladybridge High School, Tom from Bolton Lads and Girls Club and Patch, who is the Head Chef at the Retreat. It was lovely to see so many of our parents coming along to the event. Thank you especially to the 'Friends Of Pikes Lane' who helped out on the stalls.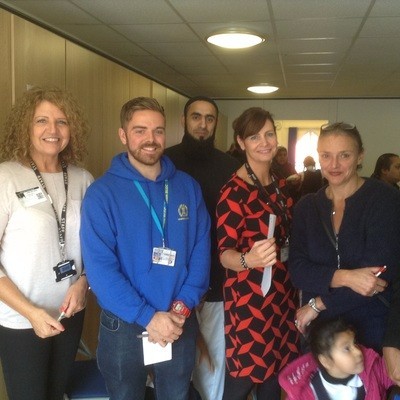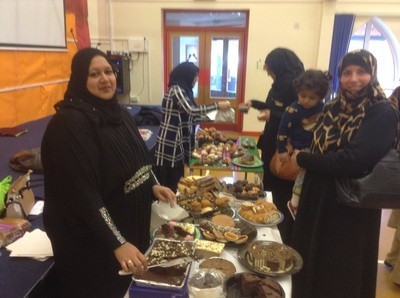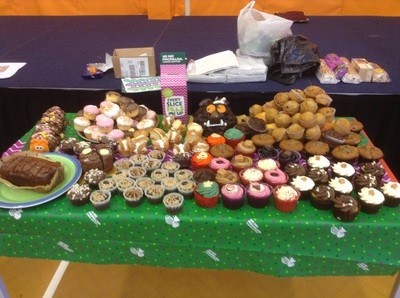 Family Trip to South Lakes Animal Park
A great time was had by all as the Year 1 FAST (Families and Schools Together) parents had a family trip to South Lakes Animal Park and Bowness. Over 50 people went all together and a big thank you to our lovely volunteers, Mrs Hughes from Ladybridge High, Miss Hughes from Ladybridge Primary and Miss Hughes from Thornleigh. Thanks to Mrs Lowe for organizing the trip. We are always looking for feedback from our parents. Please leave any comments on the blog. We hope you have a lovely summer. See you in September!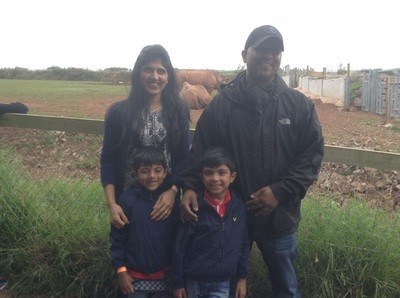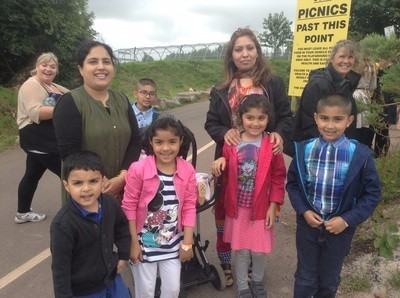 Love Rumworth Big Tidy Day
We won!!! A big thank you to our wonderful Pikes Lane parents for helping us win a Love Rumworth trophy for recycling. Our PCSOs Jordan and Steve helped us too. Thanks also to Lisa Morgan and the team. Next year we want to win both of the trophies.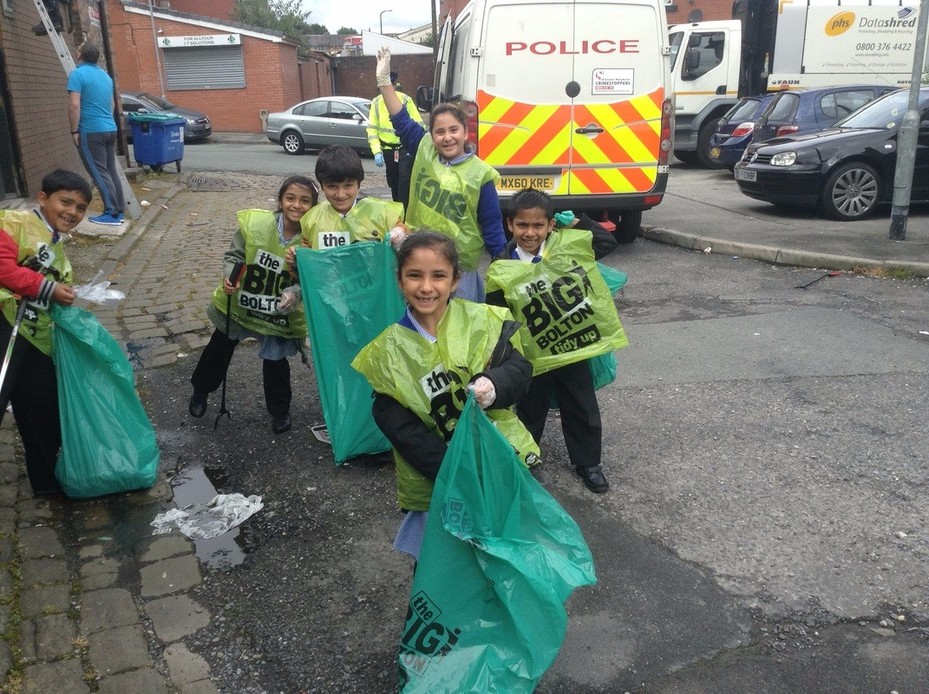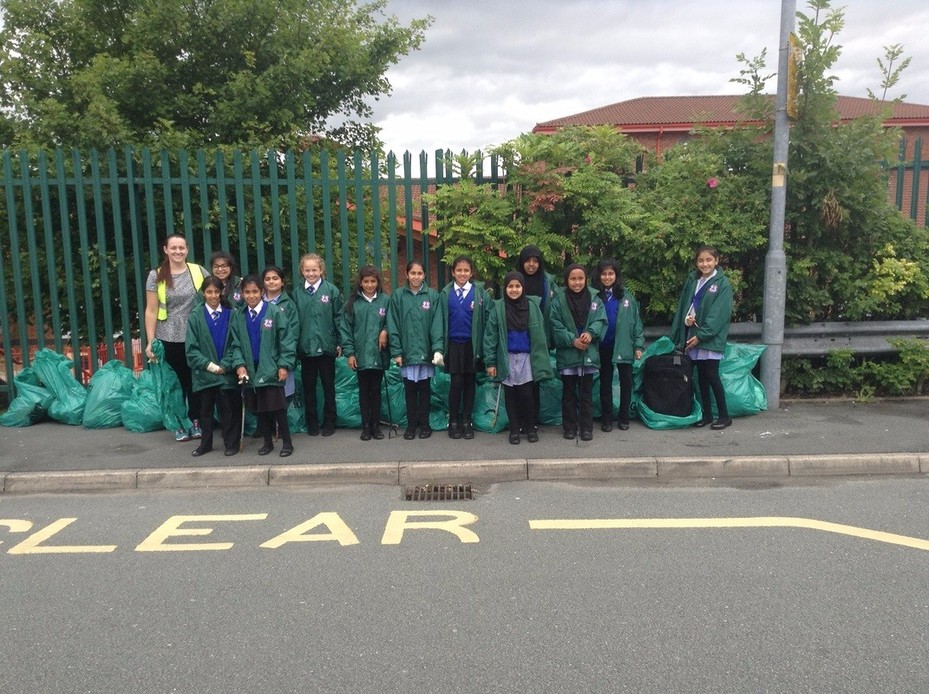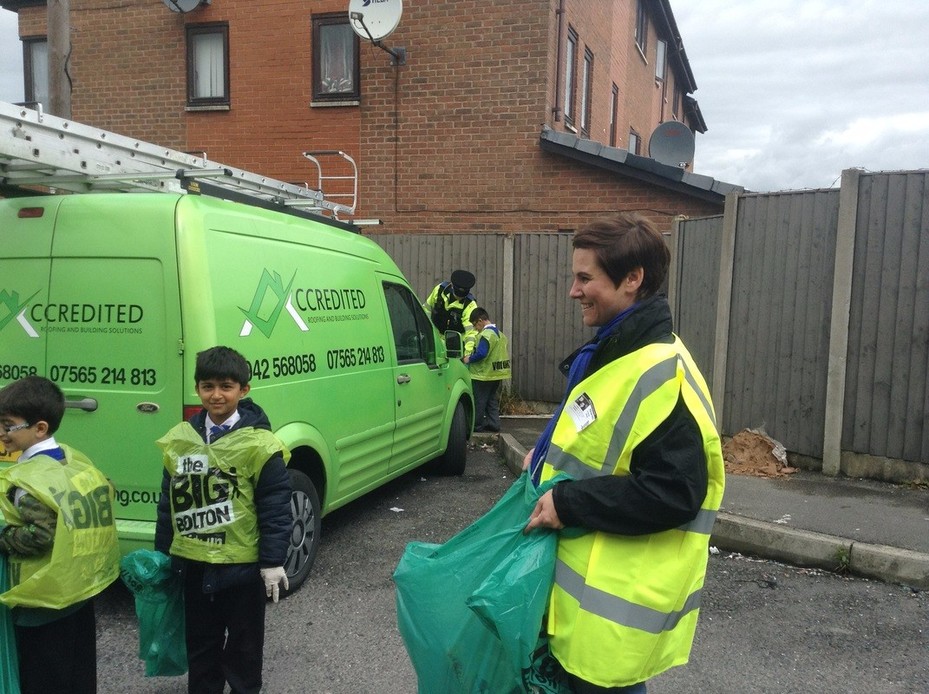 Children's University Graduation Ceremony
It was a brilliant day. We are so proud of all the graduates. They have attended lots of extra curricular events to be able to make it to the ceremony.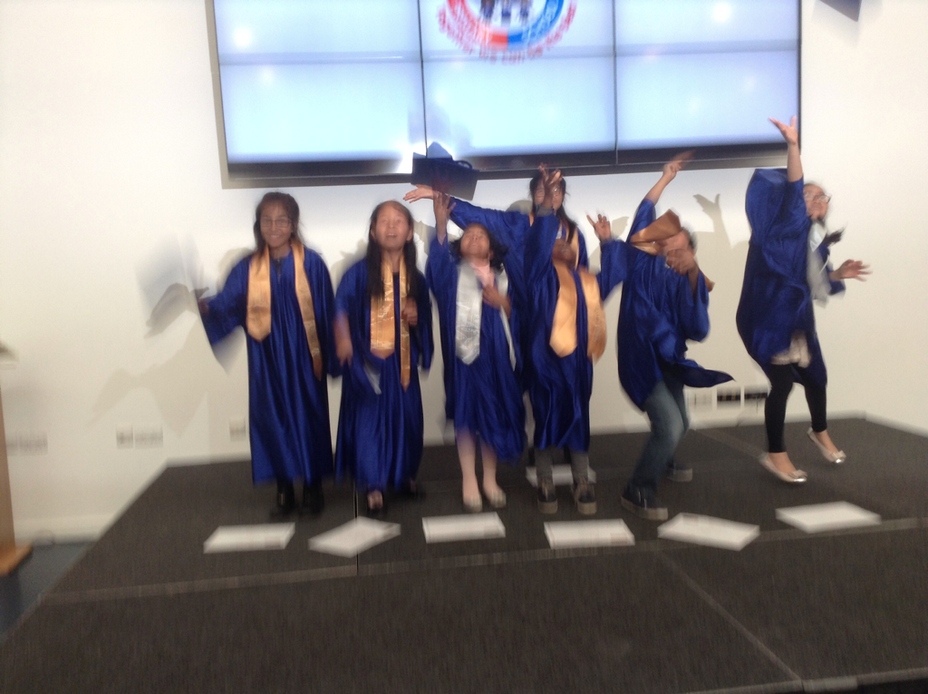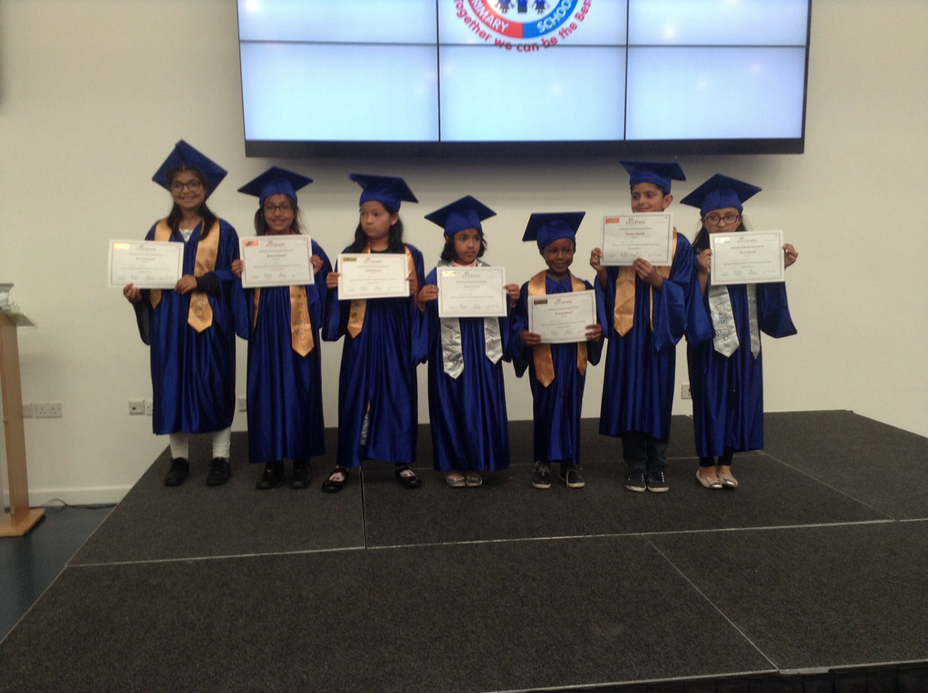 Cartoon Animation
Thirty pupils from various schools all over the North-West joined us here with Animator Paul Pickford to learn from his expertise and they designed some fabulous cartoons and animation.